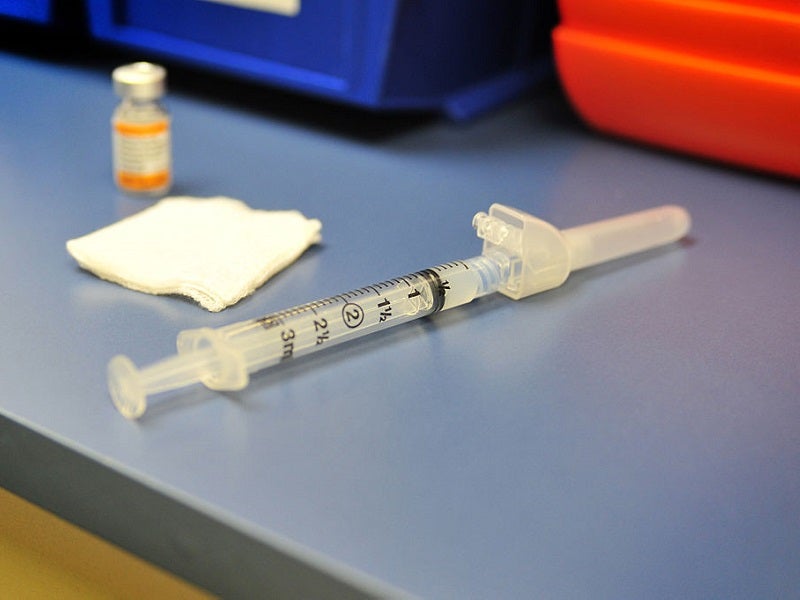 The Coalition for Epidemic Preparedness Innovations (CEPI) has chosen to partner with Imperial College London to develop new vaccines for both known and unknown diseases. The newly announced $8.4M project will fund RapidVac, a synthetic, self-amplifying mRNA (saRNA) vaccine platform for the quick development of vaccines.
The objective behind this new alliance is to significantly cut the time it takes to develop vaccines for emerging infectious diseases (EIDs) from years to a matter of weeks. The group aims to reduce the time between identification of an antigen and releasing the product for clinical trials to just 16 weeks, meaning that in the case of an outbreak or epidemic a vaccine could be prepared readily for large-scale field testing.
Unlike other mRNA-based vaccines, saRNA encodes both the antigen of interest as well as proteins that enable RNA vaccine replication. Theoretically, this means a much smaller dose of a saRNA vaccine would be required to provide the same immunological response as a typical mRNA vaccine. Recent preclinical research investigating RNA influenza vaccines found that the same immunological response was attained by a saRNA vaccine and an mRNA vaccine with 65 times more material.
The RapidVac platform is largely being developed to deliver a quick response to the emergence of as yet unknown pathogens, commonly referred to as Disease X. CEPI's decision to harness an mRNA vaccine platform for the purpose of responding quickly in case of an outbreak comes as no surprise, as it leverages the efficiency and speed at which mRNA vaccines can be produced. The interesting choice of utilising saRNA technology means that hopefully a more sustained immunological response can be garnered than with a simpler mRNA vaccine while retaining the benefits of rapid production.
Currently, DNA vaccines for infectious diseases are more developed than RNA vaccines, with a number of DNA vaccines in Phase II clinical trials for Zika virus. DNA vaccines have similar benefits to mRNA vaccines with regards to ease and speed of production, but KOLs interviewed by GlobalData believe that low levels of immunogenicity and challenges of administering DNA vaccines may limit their utility in an outbreak.
The development of mRNA vaccines has in the past also been hampered by instability and inefficient in vivo delivery of the mRNA molecules resulting in a lack of immunogenicity, but advances in delivery technology have now largely overcome these issues. GlobalData believes that mRNA vaccines may be more favourable to DNA vaccines because they do not have to overcome the nuclear membrane before transcription and this should have a knock-on effect to the immunogenicity of the vaccine.
GlobalData believes this alliance between CEPI and Imperial College London will help to further develop saRNA vaccine technologies for infectious diseases. RNA vaccine platforms similar to RapidVac are likely to become more popular because of the potential for rapid vaccine development. For example, RNA vaccines for pandemic influenza would benefit from the rapid scalable production without the need for egg or cell cultures and RNA vaccines can be easily updated in response to viral antigenic drift.