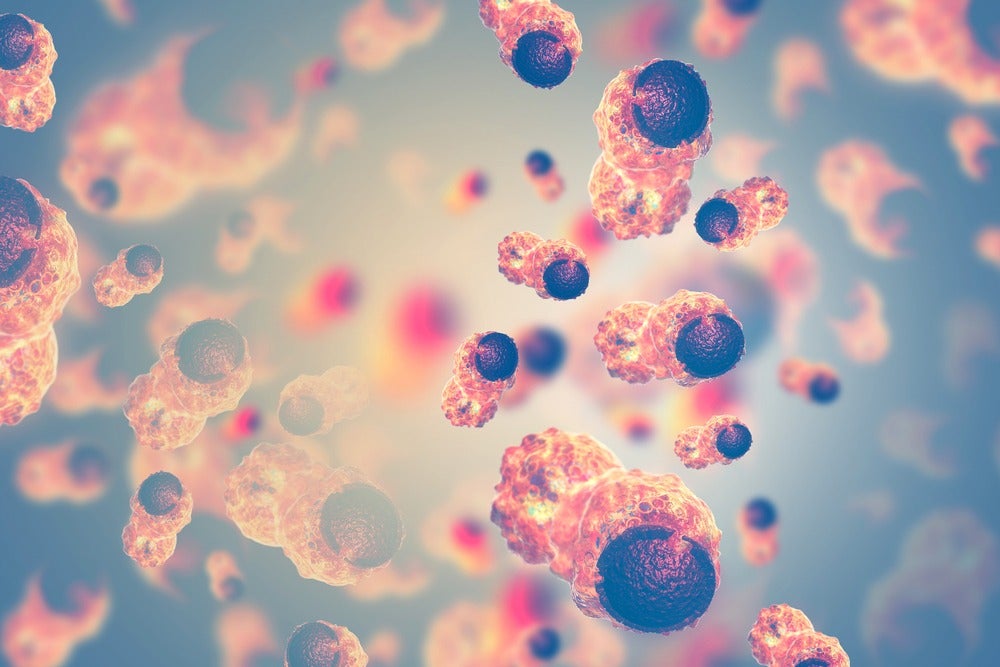 Despite the latest advances in the treatment of multiple myeloma (MM), unmet needs abound in this difficult-to-treat oncology indication, despite the diverse late-stage pipeline.
GlobalData's primary research identified patients with high-risk disease as the highest unmet need population in MM.
These patients have a cytogenetic makeup that predisposes them to rapid disease progression and relapse, and they often run out of suitable therapies. Currently, high-risk multiple myeloma patients are often treated aggressively, using combinations of existing therapies.
The role of genetics in the treatment of MM
If cytogenetics information is available and indicates high-risk disease, patients are preferentially treated with Velcade-based and Kyprolis-based regimens. Many currently marketed agents do not overcome the negative prognosis of high-risk cytogenetics, with Velcade being the only one to have been shown to be able to overcome this to some extent, at least in patients with the t(4;14) translocation.
Newly approved therapies such as Darzalex have a high impact in the treatment of the disease, with the Pollux and Castor trials for Darzalex showing similarly efficacy outcomes in patients regardless of their cytogenetic profile.
The second area of unmet need is the lack of understanding of the underlying genetic causes in multiple myeloma and using genetic information towards developing more personalised therapies.
Despite patients being screened routinely for genetic abnormalities in major markets such as the US, France, Germany, Italy, Spain, the UK, Japan and China, this information at present does not inform treatment decisions and is instead currently used in a mainly prognostic setting.
Using genetic information to gain a better understanding of a patient's disease, and determine treatment based on this information, will allow for tailoring of treatment to a level that is currently unavailable and improves treatment outcomes.
Managing heavily pre-treated patients
Management of heavily pre-treated patients is another major area of unmet need. Patients are treated with doublet and triplet combination regimens in early treatment lines, exhausting the treatment options with different mechanisms of action (MOAs) early on in treatment.
This, in turn, leaves patients with no effective treatment options beyond the third-line setting. Patients refractory to currently available proteasome inhibitors (PIs), immunomodulatory drugs (IMiDs), and Darzalex are a growing patient population and products with novel MOAs to which patients have not already become refractory are urgently needed. While positive outcomes are harder to obtain in these patients, this can lower the requirements for approval.
The role of drug administration
Route of administration is a notable unmet need in MM, especially as treatment regimens get more complicated. New therapies that can be administered orally or subcutaneously will increase patient compliance, particularly among elderly patients.
Oral treatments are more convenient and can be given outside of the hospital setting, whereas intravenous administration might require hours of hospitalisation and is performed under the supervision of medical staff. For patients living in rural areas and away from medical facilities, receiving treatment can turn into an arduous process that could impact treatment compliance and outcomes.
The pipeline agents in clinical development, particularly those with novel MOAs such as anti-BCMA therapies (bb2121, JNJ-4528, GSK2857916, and AMG 420), isatuximab, and Venclexta hold great promise and excitement in this area and will improve to a certain extent unmet needs in the areas mentioned previously. However, there will always be opportunities for new agents to gain entry into the multiple myeloma market.
The graph below represents a summary of the major unmet needs and the current pipeline candidates that are poised to address them.
Unmet needs and opportunities in multiple myeloma
Source: GlobalData  
Forthcoming report:
GlobalData (2019). Multiple Myeloma – Global Drug Forecast and Market Analysis to 2027, to be published.