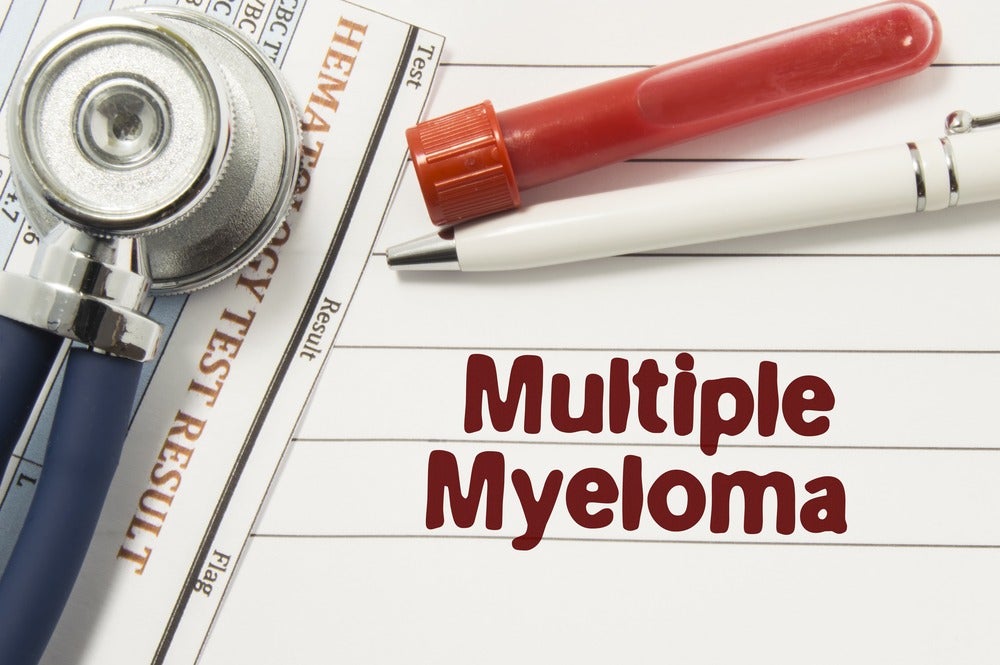 On 19 March, the US Food and Drug Administration (FDA) placed a partial clinical hold on all trials assessing AbbVie and Roche 's Venclexta/Venclyxto (venetoclax) for multiple myeloma (MM).
Multiple myeloma treatment
The hold was prompted after a review of data from the ongoing randomised Phase III Bellini trial showed a higher proportion of deaths in the Venclexta + Velcade + dexamethasone (Ven + VD) treatment arm in patients with relapsed/refractory MM (RRMM).
Venclexta is one of the rising stars in the oncology space, with current labels in both chronic lymphocytic leukaemia and acute myeloid leukaemia, and revenues estimated to reach $5 billion in 2024. The recent news has no doubt spread an uncertainty over the drug's place in MM and will impact physician adoption should it ever get an FDA label in MM.
The news was unexpected as the Ven + VD triplet regimen was previously successfully tested with no major safety signals in a similar patient population in earlier clinical trials.
Multiple myeloma treatment: trials
However, one distinction between the BELLINI and earlier trials lies within the target patient population. While earlier trials tested this regimen in a biomarker-defined patient population, that is, in patients who tested positive for translocation (t) (11;14), the BELLINI trial enrolled patients with RRMM regardless of the status of t(11;14).
In addition, earlier studies of Ven + VD indicated that this regimen is also particularly effective in patients who were Velcade-sensitive. However, the BELLINI trial enrolled both Velcade-sensitive and – refractory patients and patient deaths in the Ven + VD treatment arm were more commonly seen among those who had refractory or progressing disease.
Perhaps it is telling that it was the BELLINI trial within the extensive MM clinical development programme of Venclexta that triggered the FDA partial clinical hold. In an effort to maximise the accessible target population, the BELLINI trial enrolled a broader patient population, including Velcade-refractory patients as well as those without t(11;14).
The clinical data suggest that the Ven + VD regimen may not be tolerable in these patients. On the other hand, in patients with t(11;14) or Velcade-sensitive RRMM, the regimen is highly effective, with responses reaching 100%.
GlobalData anticipates that Venclexta will initially be approved for t(11;14)-positive RRMM. While a broader label cannot be ruled out, it will have to be defined carefully by taking into account the refractory status of patients to prior treatments.
The BELLINI trial may have had an overambitious approach, but the findings from it could lead the way to a successful repositioning of Venclexta in MM where it can simultaneously deliver maximum clinical benefit and minimal toxicity.