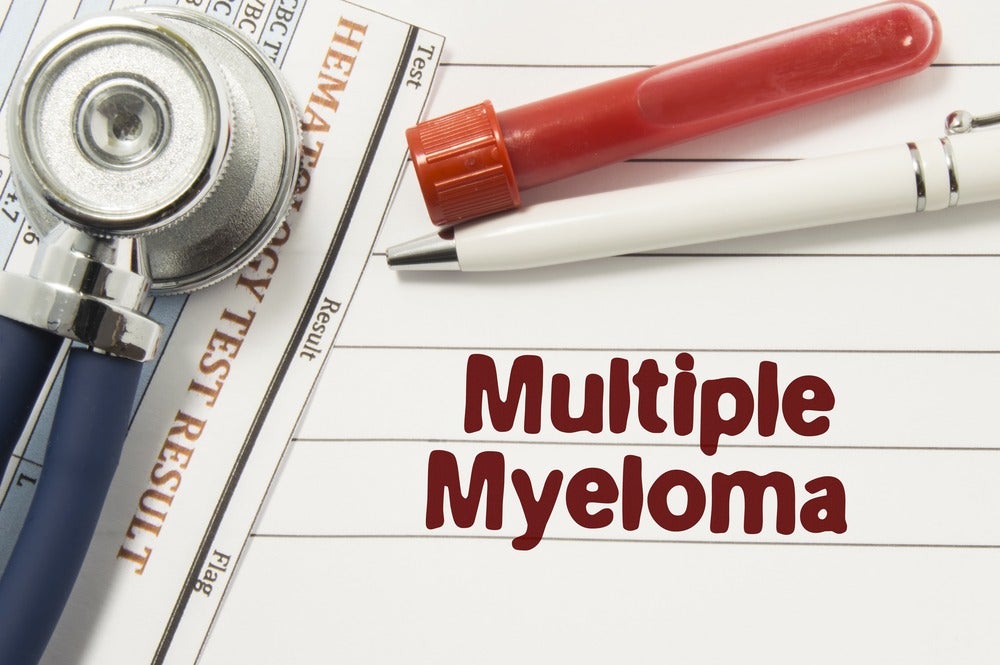 One of the most exciting sessions at this year's American Society of Clinical Oncology (ASCO) meeting last month in Chicago, US, focused on the latest clinical developments in multiple myeloma (MM).
Multiple myeloma treatment 2019
The impressive clinical activity of the two anti-CD38 monoclonal antibodies Darzalex (J&J) and isatuximab (Sanofi) was reported in newly diagnosed MM (NDMM) and relapsed/refractory MM (RRMM), respectively.
As the former is already approved for the treatment of MM, the positive efficacy results from isatuximab's ICARIA-MM Phase III trial was highly anticipated due to seemingly identical mechanisms of action of the two therapies. Therefore, there was an emphasis on the potential features that will help distinguish isatuximab and facilitate its integration into a treatment paradigm that is increasingly dominated by the first-to-market Darzalex.
In the face of comparable efficacy, it appears that Sanofi developed a more practical administration scheme for isatuximab. Unlike Darzalex, which is administered in 7, 4.3, and 3.4 hours in the first, second, and subsequent infusions, respectively, isatuximab is administered in 3.3 hours in the first infusion and 2.8 hours in the second and subsequent infusions.
This is a significant improvement for isatuximab over Darzalex's cumbersome administration. To address this issue J&J recently received approval by the US Food and Drug Administration for a split dosing regimen that permits infusion of the first dose of Darzelex in two days. Although the split dosing regimen reduces infusion time per day, this adds an extra day at the hospital and the infusion time remains unchanged for the subsequent infusions. Despite the split dosing regimen, the inconvenience associated with long duration of infusion, extended hospitalisation time, and the resulting financial burden may encourage demand for isatuximab by physicians and patients alike.
To further improve administration, J&J is developing a subcutaneous (SC) formulation of Darzalex that can be administered in five minutes in each infusion and the data presented on 2 June at the ASCO meeting indicated that Darzalex SC is equally effective and safe as the intravenously administered version.
This is a remarkable reduction in infusion time. However, releasing the patient after administering a powerful cancer medicine in such a short time may be a risky strategy. The median time to onset of infusion related-reactions was reported as 3.6 hours for Darzalex SC and the presenter cautioned keeping the patients in the vicinity of the clinic following the first infusion in case they need to be admitted to the clinic due to ensuing adverse events.
The impact of such nuances on physician and patient choice of therapy will become more apparent over time. For now, it is apparent that MM patients have the opportunity to choose between two equally effective treatment options and various modes of administration that can better serve their needs and preferences.