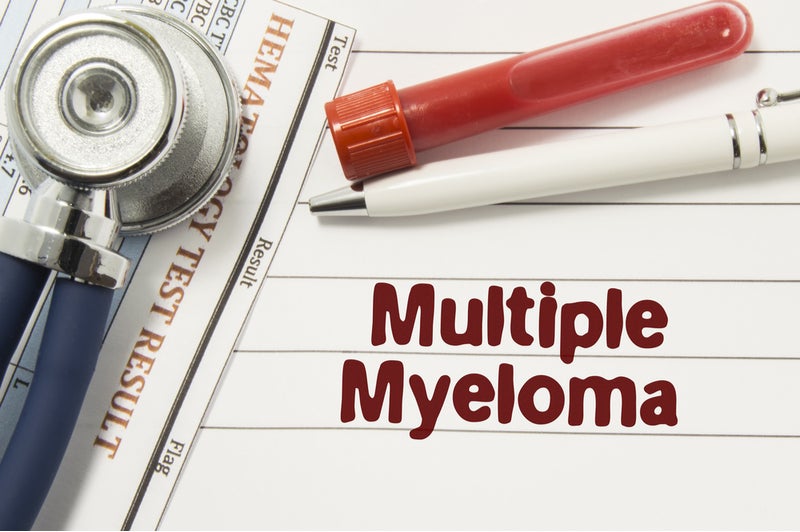 On July 3, the US Food and Drug Administrator (FDA) granted accelerated approval to Karyopharm Therapeutics' Xpovio (selinexor).
The approval was in combination with dexamethasone for the treatment of adult patients with relapsed or refractory multiple myeloma (RRMM) who have received at least four prior therapies and whose disease is refractory to at least two proteasome inhibitors, at least two immunomodulatory agents, and an antiCD38 monoclonal antibody (mAb).
Multiple myeloma treatment
As the label indicates, Xpovio is reserved for use in a heavily pretreated patient population that has exhausted all the available treatment options including Johnson & Johnson and Genmab's anti-CD38 mAb, Darzalex (daratumumab).
Although the label is restricted, this approval is significant as it makes Xpovio the first marketed treatment option that can be used in patients who are refractory to Darzalex, a rapidly growing unmet-need patient population in multiple myeloma (MM).
According to the label, GlobalData initially anticipates a small number of patients to be eligible for treatment with Xpovio.
However, the increasing adoption of Darzalex, particularly in the much broader newly diagnosed patient population, is expected to indirectly facilitate Xpovio's adoption in MM. Darzalex is currently administered in triplet regimens that include proteasome inhibitors or immunomodulatory agents and the soon-to-be approved quadruplet regimens will pair Darzalex with both classes of therapies in tandem.
This means that more patients in earlier treatment lines will be exposed to Darzalex, proteasome inhibitors, and immunomodulatory agents and consequently an expanding the patient population that is eligible for treatment with Xpovio.
Despite having a first-to-market advantage in anti-CD38 mAb–refractory patients, Xpovio is expected to face strong competition from other novel therapies that are currently being evaluated in heavily pretreated patients. Among these are anti-B-cell maturation antigen (BCMA) chimeric antigen receptor
T-cell therapies, anti-BCMA antibody-drug conjugates, and bispecific T-cell engagers that target BCMA as well as other molecules. These agents have demonstrated promising preliminary clinical efficacy in anti-CD38 mAb–refractory patients and if the results are reproduced in registrational studies, they are likely to pose a strong threat upon launch to Xpovio's market share.
To this end, Karyopharm has an extensive clinical development programme in MM and is evaluating triplet and quadruplet regimens of Xpovio with numerous backbone therapies including Darzalex, immunomodulatory therapies Pomalyst and Revlimid, and proteasome inhibitors Ninlaro and Velcade.
The potential synergy between Xpovio and these agents could stave off the impending competition by strengthening clinical efficacy in the anti-CD38 mAb–refractory patient population as well as by expanding Xpovio's restricted label to include earlier treatment lines in MM.