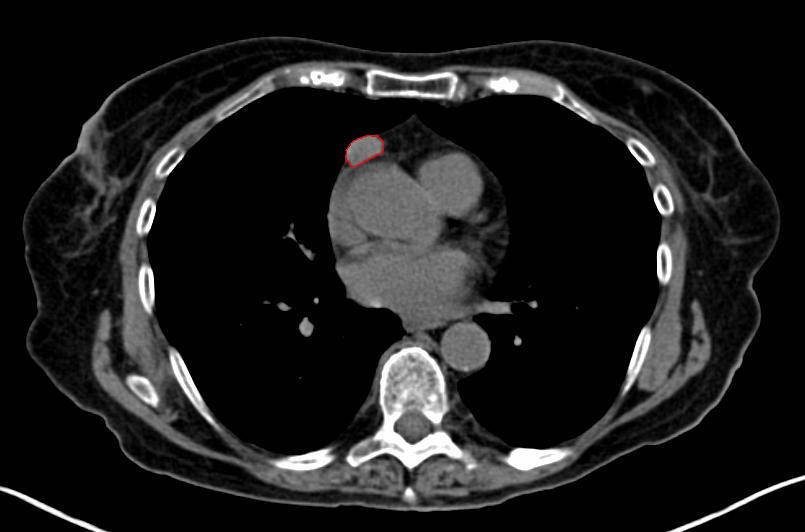 Despite positive data observed with Catalyst Pharmaceuticals' Firdapse (amifampridine phosphate) in a proof-of-concept (POC) investigator-sponsored trial in muscle-specific tyrosine kinase myasthenia gravis (MuSK-MG), the results' clinical relevance is hard to determine.
Myasthenia gravis (MG) patients with autoantibodies to muscle-specific tyrosine kinase (MuSK) are a particular subset of those with this chronic, autoimmune neuromuscular disease. Treatment and outcomes data in these patients are limited and conflicting.
An analyst report stated that the data show that Firdapse is clinically meaningful and should be used first-line (as a primary treatment) in all patients. Yet, experts this news service interviewed said the observed reductions in the quantitative myasthenia gravis (QMG) and myasthenia gravis activities of daily living scale (MG-ADL) scores are difficult to assess without an understanding of baseline scores. QMG and MG-ADL are two scales used in MG clinical trials to determine patient benefit. Patients will only be normal if they have a QMG score of zero. While the decrease is strong, it is unlikely to make patients asymptomatic and improve quality of life, as MuSK-MG is marked by inherently high scores, added two of the experts.
Subsequently, if approved, Firdapse is unlikely to be used front-line as a monotherapy and would instead be combined with immunosuppressant therapy. The Phase III trial (NCT03304054) is evaluating Firdapse monotherapy versus placebo in the first-line setting.
While experts said they expect to see strong data in Phase III, they hesitated to call an outcome, reiterating that the relevance of score reduction is linked to a patient's baseline score. The Phase III's removal of the withdrawal period used in the POC study also did not perturb experts, who overall found the ongoing study's protocol to be sufficient. Moreover, while Firdapse's mechanism of action (MOA), or how the drug works to impact efficacy, triggered mixed reviews on its relevance to MuSK-MG, experts agreed the POC results were strong enough to suggest the drug will continue to show efficacy in Phase III.
Top-line Phase III data are expected in H2 2019, according to an analyst report, which also stated that MuSK-MG could add $150m–$200m in sales to Firdapse. The drug is approved for Lambert-Eaton syndrome, an autoimmune disease where the body's tissues are attacked, in both the US and the EU. The company's market cap is $212.5m.
Catalyst Pharmaceuticals did not respond to a request for comment.
Prior results impressive but likely insufficient for front-line monotherapy use
While the QMG score reduction of 6.5 and MG-ADL score reduction of around 5 points seen in the prior study is impressive, it is difficult to determine the clinical relevance, as the baseline QMG scores are not known, said Sonia Berrih-Aknin, research director, Institute of Myology, Sorbonne Universités, France. Dr Gil Wolfe, professor and chairman, Department of Neurology, University of Buffalo, New York, and a MuSK-MG expert, agreed. Wolfe noted that MuSK-MG patients tend to have high QMG scores and MG-ADL scores, making the data tough to interpret.
The reduction in both scores is satisfactory and should improve symptoms but may not reduce symptom burden to a low enough extent to improve the quality of life for patients, said a second MuSK-MG expert. For example, if a MuSK-MG patient had a QMG score of 20, a 6.5-point reduction would not be impressive, as the patient will not be asymptomatic, explained Dr Henry Kaminski, chair of the Department of Neurology at The George Washington University, Washington, DC.
As a result, even though the Phase III is testing Firdapse as a monotherapy in the first-line setting, the drug may not be used as such if approved, experts agreed. While Firdapse can be used in the first-line setting, considering the poor response patients have with existing front-line options like pyridostigmine—a cholinesterase inhibitor—and immunosuppressants, it is unlikely to make patients asymptomatic if used as monotherapy, Kaminski explained. Pyridostigmine has a two-point QMG reduction and is well tolerated, noted the first expert.
Phase III trial design changes unlikely to impact potential
Experts said they see no reason why the data from the POC trial – which used QMG and MG-ADL as coprimary endpoints – would not be the same in the Phase III, though they stopped short of predicting success, pointing again to questions about whether score reductions would make patients asymptomatic. Nonetheless, they noted, based on available data, they expect enrolled patients to see strong symptom reduction. MG-ADL change from baseline is the Phase III's primary endpoint (key outcome measure), while QMG change from baseline is a secondary endpoint, as per ClinicalTrials.gov.
A five-point QMG score reduction and a three-point MG-ADL score decrease would show a change in disease status and is clinically significant, said Wolfe. Yet, he added, it is impossible to associate quality of life with a specific QMG or MG-ADL score. Similarly, Kaminski noted that a three-point QMG score reduction and a two-point MG-ADL score reduction is clinically significant but will not be impressive for severe cases, as those patients will still continue to be symptomatic. That said, experts did not take issue with the fact that the POC data was based on only seven patients, pointing to the fact that MuSK-MG is a rare disease. Therefore, experts said the Phase III target of 60 patients will be difficult to achieve.
The change in trial design between the prior study and Phase III, with the latter removing the Firdapse withdrawal period, will likely not impact the late-stage study, said the first expert and Kaminski. The POC trial included a seven-day withdrawal period between enrolled patients getting a 28-day dose of Firdapse and then getting randomized to either receive Firdapse or placebo for seven days. The Phase III, which is being run under a Special Protocol Assessment, removes the withdrawal period and patients will first be titrated to an efficacious dose and then be randomised to either placebo or Firdapse for 10 days.
Firdapse's short half-life will mean it is unlikely that the placebo cohort will benefit from the dose-titration phase and show stronger results than what might be expected for patients receiving only placebo, said Kaminski. The fact that there was a randomised withdrawal phase explains why placebo patients became worse in the POC trial, said the second expert.
Measuring the primary endpoint after 10 days is also an appropriate timeframe, said Kaminski. It was long enough to assess Firdapse's benefit, as it is a fast-acting compound, which shows effect in 1–2 days, added the first expert.
Myasthenia gravis: questions over Firdapse MOA's relevance
The relevance of Firdapse's MOA to MuSK-MG triggered mixed reactions, though experts agreed that available data prove the drug's potential efficacy. While unclear, the drug's development in the disease is based on emerging data that seem to show that a loss of acetylcholine receptors (AChR) and acetylcholine at the neuromuscular junction can be overcome by increased acetylcholine release at the presynaptic terminal, said Kaminski. This can improve neuromuscular transmission, which can overcome weakness of muscle contractions, he added. MuSK MG symptoms include facial and bulbar weakness, muscle atrophy, neck and shoulder weakness as well as respiratory crisis.
The MOA is plausible, as it will allow patients to benefit from increased acetylcholine release from the presynaptic terminals, noted the first expert. It is thought that there is presynaptic dysfunction in MuSK-MG, and therefore the increase of acetylcholine release at presynaptic terminals is promising, added Wolfe.
However, Berrih-Aknin and the second expert differed, noting Firdapse acting presynaptically as opposed to postsynaptically may be a limiting factor to its efficacy. In MuSK-MG, a fundamental defect is a decrease in the number of available AChRs at the postsynaptic muscle membrane. Despite this, the data on MuSK-MG do look promising, they noted.
by Mina Moawad in London
Mina Moawad is a reporter for Pharmaceutical Technology parent company GlobalData's investigative journalism team. A version of this article originally appeared on the Insights module of GlobalData's Pharmaceutical Intelligence Center. To access more articles like this, visit GlobalData.