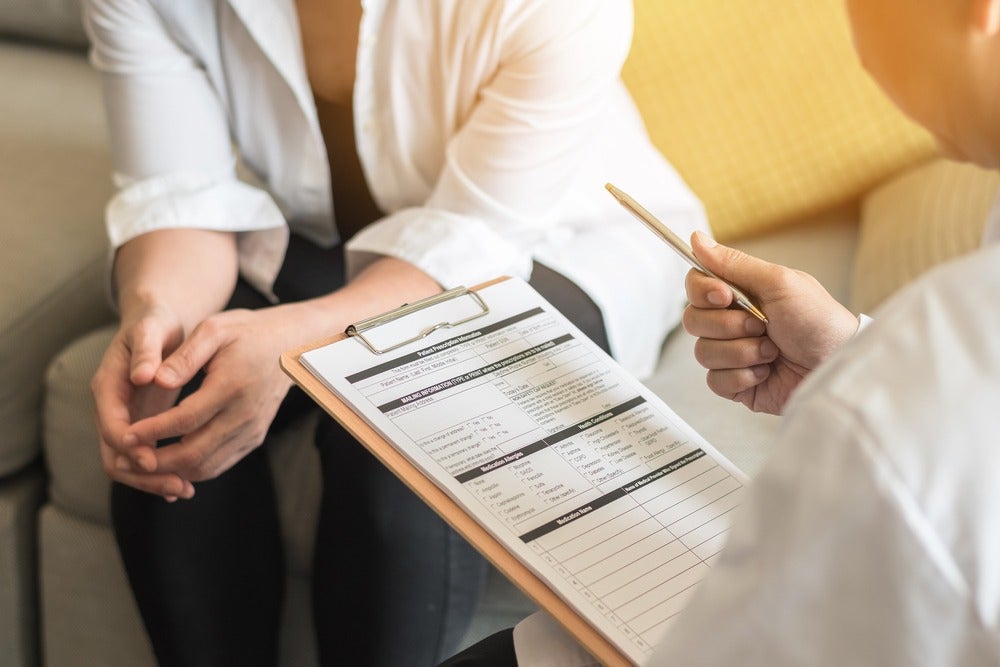 Iowa-based biopharmaceutical company NewLink Genetics showcased its investigational nanoparticle drug conjugate (NDC) at the 2019 American Association for Cancer Research (AACR) annual meeting in Atlanta, Georgia, US, on 2 April.
Nanoparticle drug conjugate
Although the share price for NewLink Genetics showed an upward trend in response to the presentation, the results from a Phase II trial conducted in collaboration with the Gynecologic Oncology Group (GOG) Foundation (GOG-3008) has gone under the radar in terms of clinical significance.
However, the results underscore an improved drug response to the chemotherapeutic domain of the NDC in comparison to the traditional chemotherapy of the same class. This NDC is far from being a breakthrough therapy in ovarian cancer, but it has the potential to augment the treatment regimens indicated for ovarian cancer, particularly in difficult-to-treat patients with platinum-refractory/resistant disease.
NL207 is a nanoparticle formulation of the topoisomerase 1 (TOP1) inhibitor, camptothecin, which is harboured on a cyclodextrine-based polymer backbone. This is claimed to prolong and enhance the activity of the cytotoxic compound, making NLG207 a possible best-in-class TOP1 inhibitor. In the previous Phase II trial, NLG207 showed noteworthy anti-tumour activity as a single agent in patients with recurrent disease, with 74% of patients demonstrating net tumour reduction and one-third of patients having stable disease. In addition to its single-agent activity, the use of this NDC in a combination regimen might also improve the tumour cell-killing effects of chemotherapy.
In the GOG-3008 trial, NLG207 was administered with weekly paclitaxel, eliciting no added toxicity to chemotherapy-associated toxicity. Also, among 30 patients with recurrent ovarian, fallopian tube, or peritoneal cancer, the median duration of response to NLG207 was six months, with 41% progression-free survival at six months.
An important take from the GOG-3008 results is the observed activity of NLG207 in platinum-resistant ovarian cancer patients, where the partial response rate reached 41.2%. Compared to another topoisomerase inhibitor, topotecan, which historically produced between 14% to 18% response rates in platinum-resistant patients, the NLG207 response rate and duration of response appears to be a significant improvement.
As a single agent or in combination with chemotherapy, NLG207 can improve the treatment of this patient population, which does not respond to the standard-of-care platinum-based chemotherapy.
NewLink Genetics has not disclosed details on the next step for NLG207. However, a larger Phase II/III trial in a group of advanced recurrent ovarian cancer patients with the platinum-resistant disease is likely to take place following the completion of GOG-3008. So far, NLG207 has been studied in more than 400 patients as monotherapy and in combination with other anticancer agents.
While there are numerous single agent and combination treatments moving down the pipeline for platinum-sensitive patients, platinum-resistant ovarian cancer comprises up to 25% of recurrent ovarian cancer cases and has limited treatment options. NLG207 can partially address the high unmet need for this patient population.
Forthcoming Report
Globaldata (2019). Ovarian Cancer – Opportunity Analysis and Forecast to 2028 (to be published)