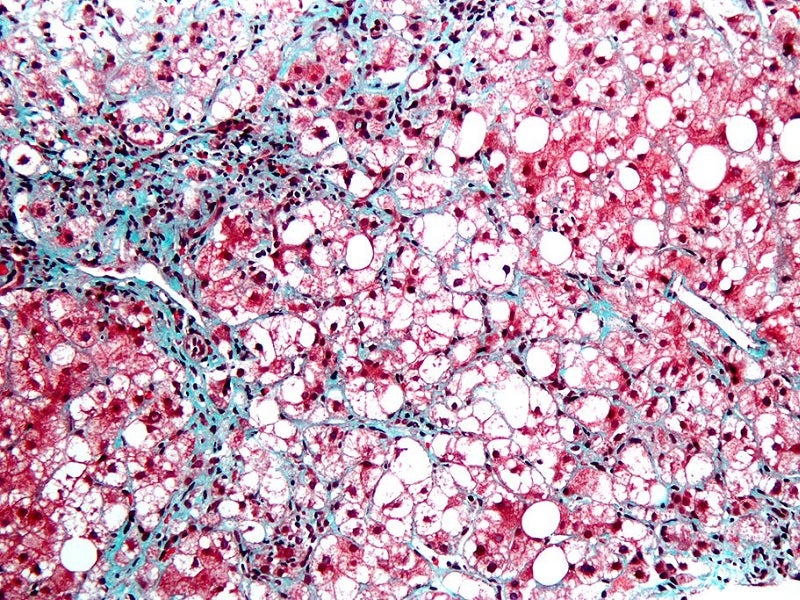 Nonalcoholic steatohepatitis (NASH) therapies with prospective launches post-2020 will likely have reimbursement challenges mirroring those faced by hepatitis C (HCV) therapies approved five years ago, experts said. They expect payers to establish ultra-restrictive criteria to limit access, including biopsy confirmations and only reimbursing severe fibrosis (the thickening and scarring of connective tissues) patients.
Payers may also wait for long-term data spelling out morbidity/mortality value before reimbursing any NASH therapies, one expert added. Nonetheless, demand is likely to play a role in how long these barriers last, experts said. However, patient demand is likely to start off slow due to a lack of knowledge about the disease, specifically general practitioners (GPs) not understanding the need for immediate specialist referrals or about NASH's lack of clear symptoms, some noted.
The first NASH therapies likely to be approved include Intercept Pharmaceuticals' Ocaliva (obeticholic acid) with Phase III results expected in the first half of 2019, Gilead Sciences' selonsertib with Phase III results anticipated in the first quarter of 2019, and Genfit's elafibranor with Phase III data due next year. Gilead's Sovaldi (sofosbuvir), which was approved in December 2013, was one of the first HCV therapies in a wave of new treatments delivering a cure.
With Ocaliva approved and elafibranor under Phase II investigation in primary biliary cholangitis (PBC), another liver disease that gradually gets worse over time, indication-based pricing—where the therapy may be priced lower in NASH even with a higher dose—is a possibility. However, limited precedence may see comparable prices in NASH and PBC, experts said.
Neither Intercept nor Gilead responded to requests for comment. A Genfit spokesperson said it is too early to elaborate on pricing strategy, as payer research is underway and Phase III data will be a pricing determining factor.
Access conditional to biopsy, fibrosis severity
Due to the estimated high prevalence of NASH in the US, significant budget burden could be anticipated by payers, said Wayne Su, director, IHS Markit, New York and Ed Schoonveld, managing principal, Value & Access, New York. In the US, approximately 42 million adults are affected by nonalcoholic fatty liver disease (NAFLD), the early stage of NASH, and there is an overall NASH prevalence of 12% worldwide. This means payers are likely to be discerning with reimbursement decisions, as seen with HCV, said Su and Dr Paul Pockros, director, Liver Disease Center and Scripps Clinic Liver Research, La Jolla, California.
As observed with the arrival of new HCV therapies, invasive biopsy to confirm diagnosis is likely to be required for NASH reimbursement, said Pockros and Dr Robert Brown, Jr, clinical chief, Division of Gastroenterology & Hepatology, Weill Cornell Medicine, New York. Phase III Ocaliva, selonsertib and elafibranor trials require positive biopsies for patient enrolment.
Payers are also likely to restrict reimbursement according to fibrosis severity, Brown and Schoonveld said. There are five fibrosis stages: F0 (no fibrosis), F1 (minimal scarring), F2 (scarring present and extends outside liver area), F3 (fibrosis spreading, forming bridges with other fibrotic liver areas) and F4 (cirrhosis or advanced scarring). The concern is that payers may establish arbitrary decisions on what fibrosis stage is acceptable for reimbursement, Pockros said.
In HCV, payers first reimbursed stage F4, and then F3, Pockros and Su noted. Increased competition lowers prices, Pockros also noted, leading to relaxed fibrosis stipulations. Even so, at present, some states reimburse F3/F4 and others reimburse F1/F2, Pockros said.
At the start, payers may only reimburse NASH therapies for F4 patients given the clearer link to mortality/morbidity benefit, Pockros said. This could be an issue with therapies not being studied in F4 patients, he added. The Phase III Ocaliva only enrols patients in F2/F3, the selonsertib trial enrols F3/F4, and the elafibranor trial recruits F2/F3. However, a new Ocaliva trial is currently enrolling F4.
It is possible payers may wait for long-term morbidity/mortality data, Pockros noted. Payers may not be open to surrogate (outcomes intended to indicate a connection with a clinical result) markers like fibrosis, despite it being enough for an FDA conditional approval, he said.
If NASH has a gradual uptake, the aforementioned ultra-restrictive criteria may eventually ease, said Jeremy Schafer, senior vice president and director, payer access solutions, Precision for Value, Minneapolis, Minnesota. This would be a contrast to HCV, which has a large patient population seeking new therapies, causing very specific restrictions to be established and maintained, Schafer added.
Front-line clinicians like GPs and diabetologists are generally not aware of NASH, so delays in specialist referrals may impact uptake speed, said Dr Sven Francque, chairman, Division of Gastroenterology and Hepatology, Antwerp University Hospital, Belgium. Although diagnosis strategies are available, the asymptomatic nature of NASH often delays specialist referrals, Francque said. As NASH is a slow-progressing disease, decisions regarding diet/exercise modifications prior to a drug may also delay uptake, Schoonveld added.
Restrictive payer criteria are likely to be established immediately if there is the expectation of budgets being blown, as happened with HCV, Schafer added. Pharma companies should engage payers early on patient uptake projections to eliminate surprises on access, noted Schafer and Randy Vogenberg, principal, Institute for Integrated Healthcare, Greenville, South Carolina. Prior authorisation criteria, where earlier lines of treatment are mandated by payers prior to a new drug prescription, needs discussion, Schafer noted, and Vogenberg adding these should ideally be happening two years ahead of approval.
Indication-based pricing possible but tricky to pull off
One potential pricing strategy to increase uptake is to lower prices in NASH to increase access, even if it is already approved in PBC at a higher price for a lower dose, Brown said. This approach, called indication-based pricing, could work if the price difference of the same drug in different indications is significant, Schafer said. Ocaliva is already approved in PBC at around $70,000 per year, with elafibranor in a Phase II PBC trial.
Ocaliva dosing in NASH is much higher (10mg or 25mg) than PBC (5mg), and higher doses are not suitable for PBC patients due to severe pruritus side effects, said Brown. This means Ocaliva's price could be reduced for NASH at higher doses, and the PBC market would not be impacted, he added.
However, if NASH gets the lower price, payers may insist on trying higher doses first to save costs, and move to lower doses if it is not tolerated, Schafer said. This is due to patients shouldering a lot of the cost via co-insurance plans, high deductibles, and accumulator programs, Schafer said.
Schafer noted two of Pfizer's (NYSE:PFE) sildenafil drugs, Viagra and Revatio, which are approved for erectile dysfunction and pulmonary arterial hypertension, respectively, as examples. Even though doses were different, there were reports of payers preferring to cover higher strengths of Viagra than pay the higher cost of Revatio, he noted.
However, indication-based pricing is tricky to execute, Schafer said. There is still limited-to-mixed evidence of its value, added Su, Schoonveld and Vogenberg. Data is needed to confirm the doses are unique to each indication and cannot be manipulated, Schafer said.
If indication-based pricing does not work and prices are the same, bigger concessions in the form of rebates or discounts may need to be made, especially when the target population suddenly increases, said Su. If this happens with Ocaliva, its PBC market could be negatively impacted, he added.
Different brand names for either indication could help ease the problem, Su added.
by Reynald Castaneda in London
Reynald Castaneda is a Senior Reporter for Pharmaceutical Technology parent company GlobalData's investigative journalism team. A version of this article originally appeared on the Insights module of GlobalData's Pharmaceutical Intelligence Center. To access more articles like this, visit GlobalData.