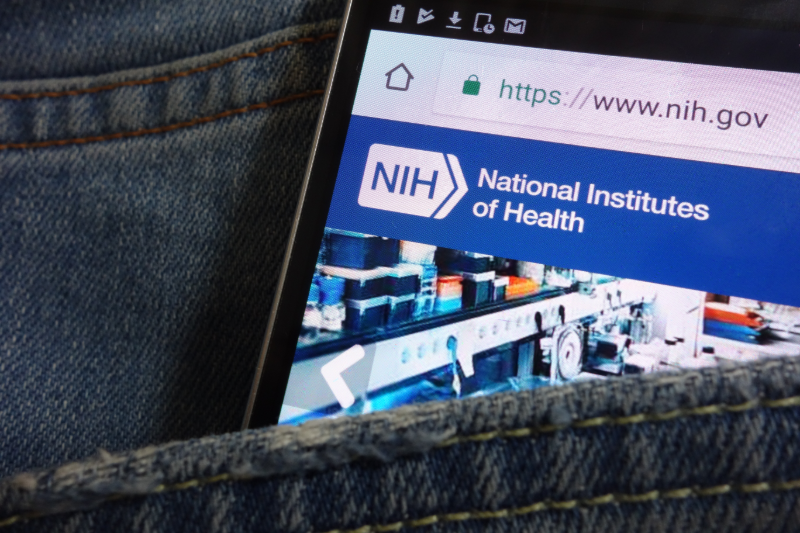 The US National Institutes of Health (NIH) is one of the largest early stage life sciences investors, and funds over $1B in awards each year through its Small Business Innovation Research (SBIR) and Small Business Technology Transfer (STTR) programmes, according to NIH representatives who spoke at the "Key Role of NIH in the Product Development Pipeline" panel session at the Biotechnology Innovation Organization (BIO) Digital International Convention on 9 June.
While the agency is the largest funder of biomedical research in the world, part of their mission is "to assist innovators to turn their scientific discoveries into products that really affect people," said Matthew McMahon, Director of the NIH Office of Biomedical Entrepreneurship and Innovation. "Many of the most familiar and successful life sciences companies…were actually assisted by the NIH's Small Business program….[including] Genentech, Illumina, 23andMe, and Biogen,"McMahon added. The NIH's SBIR and STTR programmes are led by the agency's Small Business Education and Entrepreneurial Development (SEED) office, which is dedicated to overseeing activities in the early stage product development ecosystem.
NIH's strategic focus in early product development aims to align academic research resources with dedicated funding for small businesses to help entrepreneurial scientists move their promising discoveries through to commercialisation. The SBIR and STTR programmes, also known as America's Seed Fund, allow US-owned and operated small businesses to participate in federal R&D with a strong potential for commercialisation, explained Stephanie Fertig, US Department of Health and Human Services (HHS) Small Business Program Lead. "The major difference between the two [programmes] is that the SBIR encourages partnering and the STTR requires it…and that partnering requirement is with those small research [institutions], non-profit institutions, [and] academic institutions," she said. "…[The funds are] non-dilutive. You're not required to pay it back. We don't take a piece of your company. Your intellectual property and data rights are protected," Fertig added.
The NIH has significant funding that has been set aside specifically for small businesses, Fertig said, noting that the NIH's spending was almost $1.2B in 2019. In terms of the focus of the SBIR and STTR programmes, they "fit in early stage area, where [they function] alongside angel investors or friends and family, or maybe even early stage venture capital, and the idea is that we're going to help some things to get to commercialisation, maybe for some research tools that might mean commercialisation, but for many of our projects it is to get to an inflection point where they can get investment or partnering, so it helps de-risk these projects," explained Fertig.
According to GlobalData's Pharma Intelligence Center Deals Database, between 2015 and 2019 a significant proportion of the SBIR / STTR grants awarded by the NIH were for projects not yet in Discovery stage. Additionally, out of the grants that were awarded for drug development, the majority (69%) were for candidates at preclinical stage of development (Figure 1). The NIH invested $655M on preclinical stage drugs during this period, and its investment on drugs in the Discovery stage and Phases I–III was $141M and $169M, respectively. Infectious Disease, Oncology, and Central Nervous System (CNS) remained the top three therapy areas from 2015 to 2018. This order then shifted, with CNS, Oncology, and Infectious Disease topping the therapy areas in 2019. With several success stories, there has been a steady increase in the number of SBIR / STTR grants being awarded to help small businesses develop innovative technologies that improve health and save lives, at a 60% increase between 2015 and 2019.
Figure 1: Number of SBIR and STTR Grants Awarded For Drug Development By Deal Stage (2015 — 2019).
Source: GlobalData, Pharma Intelligence Center, Deals database (Accessed: 5 August 2020)
Note: Deal stage refers to the highest development stage of the drug when the SBIR / STTR funding was awarded. The chart excludes Inactive and Discontinued products, Investigational New Drug and Clinical Trial Applications Filed and Marketed Deal stages.
In addition to the Small Business Program, NIH's SEED has two other components—the Academic Innovation Network and the Innovator Support program—that support early stage product development. The Academic Innovation Network is a national network of proof-of-concept centers that merges the strengths of high-impact research institutions with the expertise and resources of federal and private-sector product development partners. The Innovator Support programme provides product development guidance and entrepreneurial training to NIH awardees and programme staff, and facilitates strategic alliances between federal and private sector stakeholders, including angel investors, venture capitalists, and technology transfer organisations. These different components of SEED target various stages of early drug development, and help move innovative projects out of government support and into private sector development where they can be turned into marketable products.