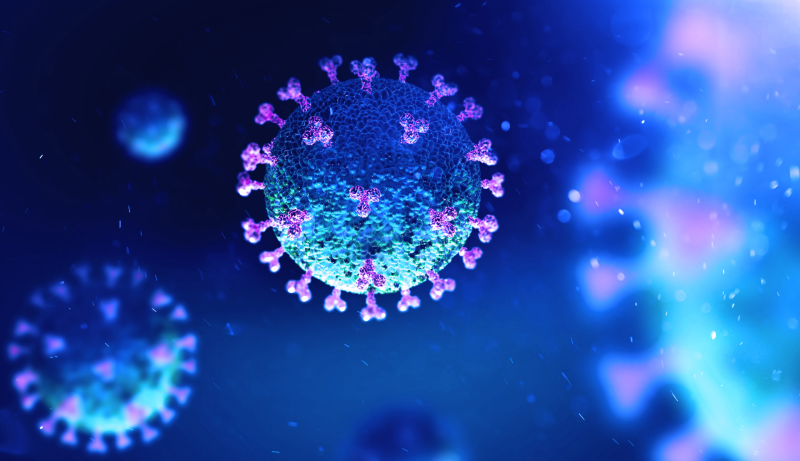 The province of Hebei, in northern China, a leading region for pharmaceutical production, will offer great potential for pharma investment as it exits Covid-19 lockdown. Hebei has always been amongst the top Chinese provinces for pharmaceutical manufacturing and, although in recent months production has been impacted by the coronavirus, it offers strong acquisition potential due to a large number of small companies operating in the area with a single facility.
On June 6, Hebei lowered its coronavirus emergency response from level two to level three, which allows for essential travel by lifting certain purchasing restrictions on plane and train tickets from travellers from low-risk areas. Neighboring Beijing also lowered its Covid-19 emergency response posture to level three on June 6. The reduction of Covid alertness levels is a sign that the northern provinces are slowly getting back to business and if the second peak of infection can be avoided, this area of China has much potential for investment from international pharma manufacturers to further expand their presence among the predominantly domestic companies.
Figure 1: Map of Northern Chinese Provinces
Credit: GlobalData, PharmSource, 2020
China is a major API and intermediate manufacturer for the drug industry around the world, and it heavily influences other Asia-Pacific (APAC) manufacturing markets. However, China's northern pharmaceutical manufacturing region—made up of Beijing, Tianjin, Hebei, Shanxi, Inner Mongolia, Jilin, Liaoning, and Heilongjiang (see Figure 1)—is less developed than the east. It has a higher concentration of manufacturing facilities close to the coast, the majority of which are focused on small molecule API manufacture.
Figure 2: Number of EMA- and/or FDA-Approved Pharmaceutical Facilities in Northern Chinese Provinces
Credit: GlobalData, PharmSource, 2020
Hebei has the largest number of pharma manufacturing facilities of the eight northern provinces. Owners include international pharma companies and CMOs such as Novo Nordisk AS (Bagsvaerd, Denmark) and Les Laboratoires Servier SAS (Paris, France), although most facilities in the northern provinces are owned by domestic Chinese pharmaceutical companies. Hebei is a coastal province whose name means "north of the river," a reference to the Yellow River, or Huang He. Its proximity to Beijing's relative wealth influences the size and distribution of Hebei's contract manufacturing pharma facilities: a large proportion of sites are in Hebei's largest city and capital, Shijiazhuang, which is less than 300km southwest of Beijing. Beijing itself is ranked fourth highest of the northern provinces by the number of pharma manufacturing facilities despite being the smallest of the provinces.
The northern Chinese province of Shanxi has the second largest number of facilities. The majority can be found in the city of Datong. All Shanxi's CMOs are domestic, such as Sinopharm Weiqida Pharmaceutical Co Ltd (Shanxi, China).
Directly north of Hebei, the coastal province of Liaoning houses a number of large or international companies. Pfizer Inc (New York City, NY, US), 3SBio Inc (Liaoning, China), and Asymchem Inc (Morrisville, NC, US) have facilities in Liaoning. 3SBio Inc's Liaoning facility has biologic API (cell, gene, vaccine, and virus) and clinical dose capabilities, whereas most of the region's facilities predominantly have only chemical API manufacturing capabilities.
Figure 3: Number of EMA- and/or FDA-Approved Pharmaceutical Facilities per Company in Northern Chinese Provinces
Credit: GlobalData, PharmSource, 2020
The majority of facilities (84%) in northern China belong to companies with a single site in the region, which indicates the large merger and acquisition (M&A) potential of the area's pharma industry. Added to this, Chinese pharma manufacturing is becoming more developed and increasingly exporting to other countries. The value of the Chinese pharma market is increasing due to the population ageing domestically and the inevitable increasing demand for medicines.
The US-headquartered CDMO Asymchem Inc has the most facilities in the region with six. All of the company's six facilities are based in China, with a number being involved in API biologics, injectables, and clinical dose manufacturing.
There are two companies with three facilities in the region: Sinopharm Weiqida Pharmaceutical Co Ltd, a subsidiary of China National Pharmaceutical Group Corp (Beijing, China) and North China Pharmaceutical Co Ltd (Hebei, China), both also headquartered in northern Chinese provinces. All three of Sinopharm's facilities have chemical API manufacturing capabilities and are based in Datong, Shanxi, and all three of North China Pharmaceutical Co Ltd's facilities are in Shijiazhuang, Hebei.
Most companies with more than one facility in the region are headquartered in China. There is a small presence of international pharma companies and CMOs, a sign this region's pharmaceutical industry is still developing and will need to do more to encourage investment outside of China from international companies.
Figure 4: Overlap of EMA- and FDA-Approved Facilities in Northern Chinese Provinces
Credit: GlobalData, PharmSource, 2020
As Figure 4 shows, the largest number of facilities are approved by the FDA but not by the EMA, more than triple those that are only EMA-approved. This shows a heavy reliance on US sales, which could be concerning to Chinese pharma manufacturers given US protectionist policies have been escalating in recent years. Companies based in northern China can help mitigate the potential for risk by supplying to a greater range of markets, although many of them supply domestically to a large consumer market. The coronavirus outbreak in China caused factories and airports to close, which disrupted the pharma supply chain, exposing over-reliance by some US companies on Chinese providers. In the early stages of the outbreak, the FDA identified about 20 drugs that solely source their API or finished drug products from China.
This analysis covers only FDA- and EMA-approved facilities and uses GlobalData's Contract Service Providers database, which provides world-class insight into the contract manufacturing industry.