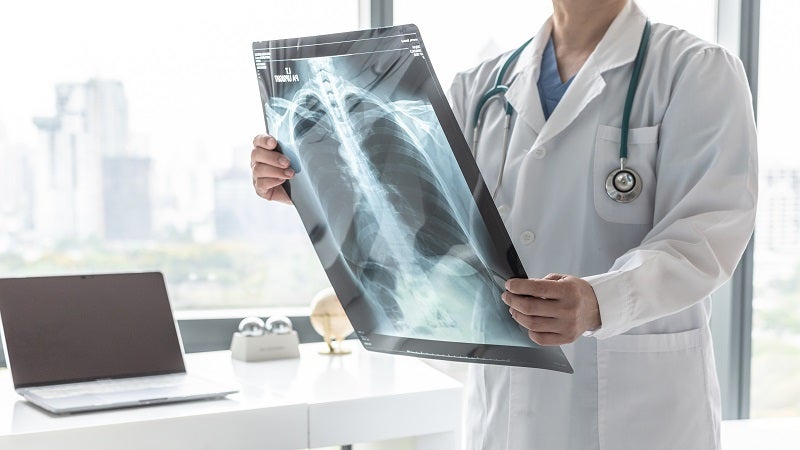 An analysis of GlobalData's Drug Sales database reveals that oncology has climbed from $9bn in 2000 to $142bn in 2019, at a steep Compound Annual Growth Rate (CAGR) of 15.4%.
While immunology and genetic disorders have sustained the highest CAGRs over 20 years at 18.5% and 18.3%, respectively, oncology built on an already high market value to become the only therapy area to cross $100bn/year in sales. As of 2019, prescription medicine sales exceeded $600bn globally, with oncology sales being the highest among the different therapy areas. Specifically, oncology sales surpassed $142bn and claimed a 23.4% share of the global market and followed by immunology with $75bn and metabolic disorders at $65bn.
Plotting the global drug sales for the top-ten grossing therapy areas over a 20-year period (Figure 1), it is clear that after 2015, oncology sales started to eclipse the rest of the therapy areas. A few areas, such as cardiovascular and respiratory, have seen little to no growth after 2011.
The difference between oncology sales and other therapeutic areas cannot be explained on the basis of a larger number of available drugs. Infectious diseases and metabolic disorders have more marketed agents, but with fewer total sales. GlobalData attributes this gap to a combination of more blockbuster drugs in oncology as well as more new oncology approvals since 2015.
Certain areas maintained growth that still leaves room for a large market cap increase. Ophthalmology grew from $820m in 2000 to $17bn in 2019, at a CAGR of 17.3%. Should this trend continue, ophthalmology may soon surpass respiratory drug sales. Haematological disorders grew from $4bn in 2000 to almost $20bn in 2019, at a more modest CAGR of 8.9%. GlobalData and consensus analyst forecasts place the market value for haematological disorders drugs at around $46bn by 2026.
Because of the common practice for pharmaceutical companies to aggregate reported sales for various drugs, the actual value of the global prescription drug market may be actually higher and thus, individually, therapy areas may be worth proportionally more. In any case, the strong growth observed in oncology guarantees a bright future for sales of oncology drugs. This upside will be shared with other therapy areas with strong growth, such as genetic diseases, whose market potential is nearly untapped due to the severe lack of effective treatments.