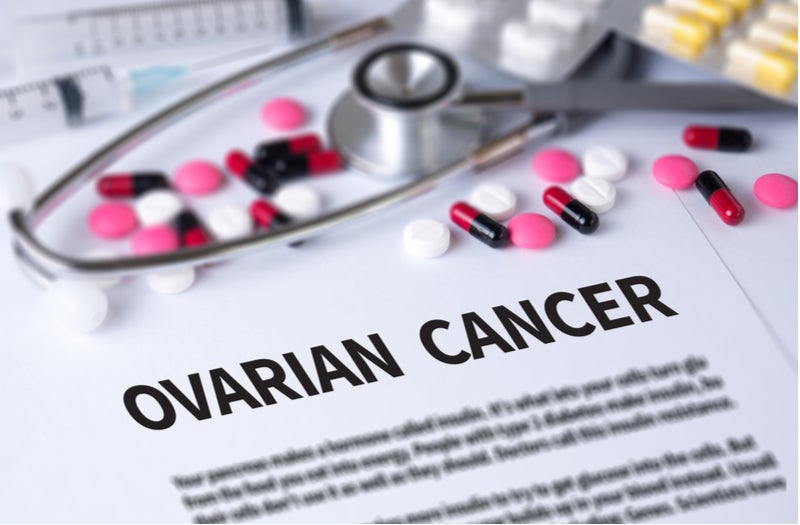 Until the last decade, the treatment options for ovarian cancer have remained largely unchanged. The approval of Genentech's Avastin (bevacizumab), the first and only vascular endothelial growth factor (VEGF) inhibitor that is indicated for ovarian cancer, and the trio of poly ADP ribose polymerase (PARP) inhibitors — AstraZeneca's Lynparza (olaparib), Clovis' Rubraca (rucaparib) and Tesaro's Zejula (niraparib) — signifies the beginning of a move away from cytotoxic agents.
Ovarian cancer treatment
The currently available armamentarium includes mostly chemotherapies such as alkylating agents (mainly platinum agents such as carboplatin and cisplatin); taxanes such as paclitaxel or docetaxel; and topoisomerase inhibitors such as etoposoide, irinotecan, and topotecan.
GlobalData anticipates that the clinical development efforts to diversify available therapies will push novel targeted therapies and immunotherapies into the market. For marketed agents in ovarian cancer, label expansion into earlier lines of treatment will set PARP inhibitors as the new standard of care and the main comparator in clinical trials.
Checkpoint inhibitors such as Genentech's Tecentriq (atezolizumab), Merck's Keytruda (pembrolizumab), BMS's Opdivo (nivolumab), and GSK's newly acquired investigational drug dostarlimab have been revolutionising the treatment of other oncology indications and will be racing for the first-to-market position in ovarian cancer.
There are multiple types of immunotherapies in early-stage development, namely therapeutic vaccines, monoclonal antibody-drug conjugates, and immunomodulatory agents. GlobalData also identified a myriad of small molecule inhibitors that are populating the early- to mid-stage pipeline. The figure below shows the current clinical development pipeline for ovarian cancer.
Clinical development pipeline for ovarian cancer, 2019
Source: GlobalData
Forthcoming report
GlobalData (2019). Ovarian Cancer – Opportunity Analysis and Forecast to 2028, to be published