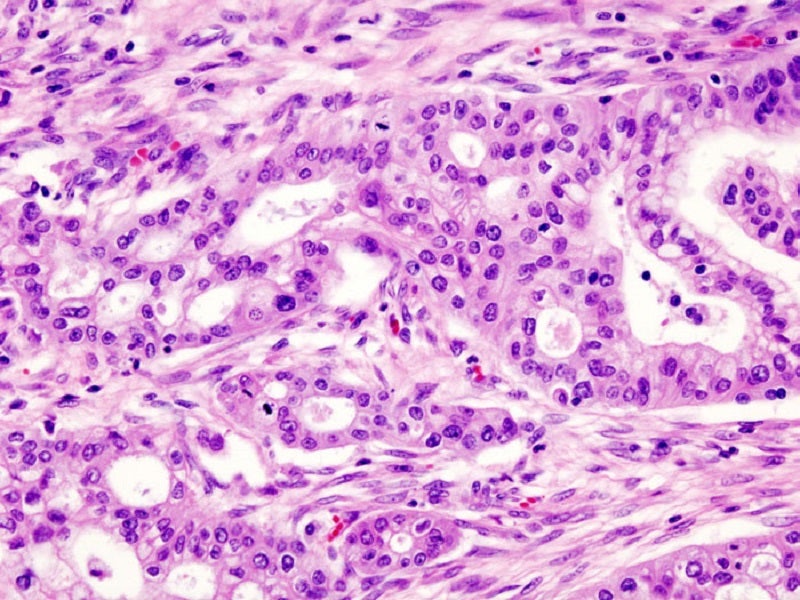 AbbVie has announced that Imbruvica (ibrutinib) failed to meet its primary endpoint of improving progression-free survival (PFS) or overall survival (OS) benefit in the Phase III RESOLVE trial. RESOLVE evaluated the efficacy of Imbruvica in combination with chemotherapy agents nab-paclitaxel and gemcitabine for the first line treatment of patients with metastatic pancreatic cancer.
Imbruvica, which was granted orphan drug designation by the FDA for the treatment of pancreatic cancer in 2017, now faces a setback in its label expansion plans in this area of high unmet medical need.
Imbruvica works by inhibiting Bruton's tyrosine kinase (BTK), a key signalling molecule in the B-cell receptor signalling complex. Preclinical studies in mice demonstrated anti-tumour activity and longer survival with Imbruvica and gemcitabine in pancreatic cancer. This convenient oral drug has also demonstrated significant success in the treatment of oncology and non-oncology indications such as Waldenström's macroglobulinemia (WM), chronic lymphocytic leukemia (CLL)/small lymphocytic leukemia (SLL), graft versus host disease (GVHD), marginal zone B-cell lymphoma (MZL), and mantle cell lymphoma (MCL).
Imbruvica was jointly developed and commercialised by AbbVie and Johnson & Johnson. In 2018, AbbVie recorded global net revenues of $3.6B for Imbruvica, reflecting a growth of 39.5% from 2017, while Johnson & Johnson announced global revenues of $2.6B, a 38.1% growth from 2017.
GlobalData estimated that, if successful, Imbruvica sales from pancreatic cancer would have been expected to reach $117m by 2020. With AbbVie's projections for peak sales of Imbruvica of more than $7bn and revenues of about $5bn in 2020, it appears the RESOLVE failure is only a small dent in the overall success of the drug.
With five-year survival rates below 5%, the real disappointment is in the limited number of treatment options for patients with this aggressive and difficult-to-treat cancer. Therefore, a high unmet need for efficacious treatments for both the early and advanced pancreatic disease settings still remains.