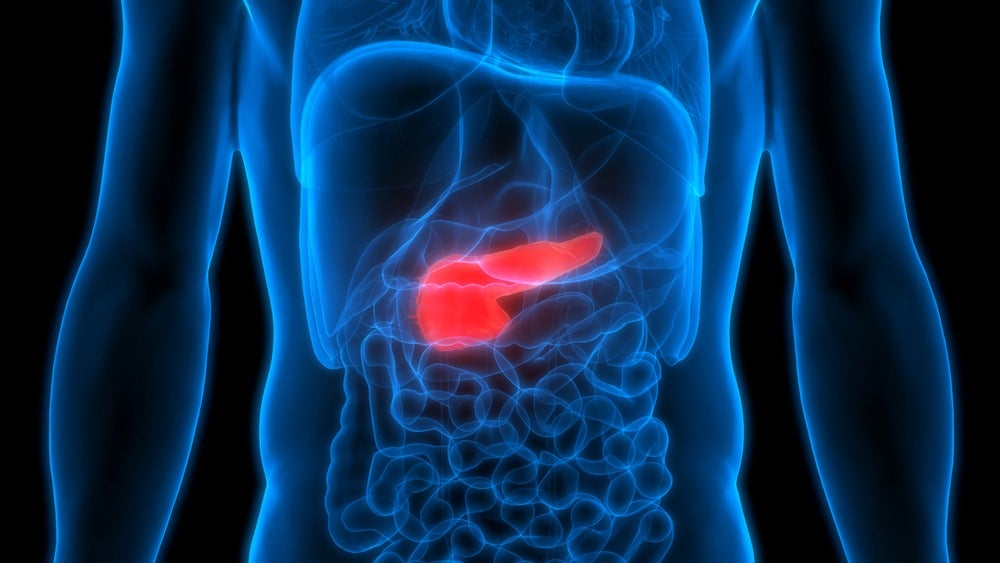 Preliminary data from a Phase II trial of Clovis Oncology's Rubraca (rucaparib) for maintenance of advanced BRCA- or PALB2-related pancreatic cancer was presented by investigators at the American Association for Cancer Research (AACR) annual meeting.
Pancreatic cancer treatment
In an interim analysis, 19 evaluable patients treated with Rubraca following platinum chemotherapy had a median progression-free survival (PFS) of 9.1 months and an overall response rate (ORR) of 37%. The data presentation was on 2 April.
The extension of PFS is a welcomed outcome for a disease defined by aggressive growth and high resistance to treatment. Along with positive results from AstraZeneca and Merck & Co's Lynparza (olaparib) earlier this year, the AACR data suggest that PARP inhibitors are positioned to play a transformative role in the treatment of a subset of pancreatic cancer patients.
Projected to kill over 45,000 Americans in 2019, pancreatic cancer is the third leading cause of cancer death in the US. Patients with advanced pancreatic cancer have a median survival of between 2.8 to 5.7 months, and treatment options beyond chemotherapy remain scarce.
Promising emerging targets in pancreatic cancer are BRCA1/2 mutations, which are key biomarkers for PARP inhibitors and are present in 5% to 8% of the overall pancreatic cancer population.
Key opinion leaders (KOLs) interviewed by GlobalData believe that label expansions for PARP inhibitors to include these patients would address important unmet clinical needs, but also provide a commercial opportunity for the drug class beyond the crowded ovarian and breast cancer markets.
Experimental targeted therapies for pancreatic cancer have a history of late-stage clinical trial failure, unable to extend survival over chemotherapy alone. Positive data from the Phase III POLO trial of Lynparza in gBRCAm metastatic pancreatic cancer were the first indicator that PARP inhibitors may be an exception to the rule.
Pancreatic cancer: Lynparza
In February 2019, AstraZeneca and Merck reported that treatment with Lynparza as first-line maintenance monotherapy resulted in statistically significant improvement in PFS for 154 patients who had not responded to platinum-based chemotherapy.
Importantly, both Lynparza and Rubraca had reasonable safety profiles consistent with those observed in prior studies. Other developers including GlaxoSmithKline and Pfizer have also initiated Phase II trials in pancreatic cancer with their respective PARP inhibitors, Zejula (niraparib) and Talzenna (talazoparib).
Historically, chemotherapy has been the mainstay of treatment for pancreatic cancer, which still lags behind other metastatic diseases in molecularly-guided therapy, despite recent advances.
Although the patient segment that may ultimately be eligible for PARP inhibitors is small, GlobalData is enthusiastic that Lynparza and other products in its class will help pancreatic cancer patients avoid the cumulative toxicity of prolonged chemotherapy.