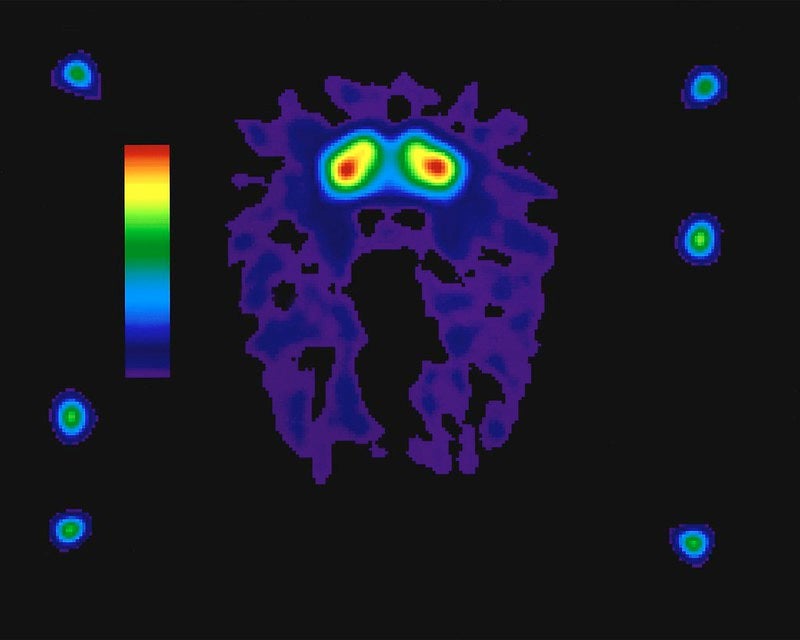 Development of the Parkinson's disease gene therapy that UniQure was previously involved in will be restarted in a Phase II trial this summer with the help of a private-public entity, said lead researcher Dr Krystof Bankiewicz, professor of neurological surgery, University of California, San Francisco (UCSF). The entity, to be called Brain Neu Bio, is a joint effort between UCSF and Ohio State University (OSU), and OSU will lead development.
Bankiewicz is moving to OSU in mid-April, after which Brain Neu Bio will be created. FDA discussions about the trial are ongoing, Bankiewicz noted, declining to disclose recruitment targets for the glial cell line-derived neurotrophic factor (GDNF) gene therapy. AAV2-GDNF represents the first gene therapy that could alter the progression of Parkinson's disease, unlike dopamine-modulating gene therapies like those from Voyager Therapeutics and Axovant.
The Phase I trial had struggled to recruit and closed enrollment 12 patients short of its 25-patient target in February 2018, six years after opening, this news service reported on 27 February. Recruitment is expected to move along faster than the Phase I trial, Bankiewicz said. Phase II sites will include those that were in place for Phase I at UCSF and new sites at OSU, in the Midwest, and in Warsaw, Poland, where Bankiewicz has a medical centre. Sites from the National Institutes of Health (NIH) will not be used for the Phase II trial, but patients can be referred to the new sites, he said, as the NIH will not be involved.
OSU's movement disorders clinic is larger and better equipped than what NIH had, said Bankiewicz, who will be the director of the OSU's Center of Brain Heath and Performance and a professor of neurosurgery. Bankiewicz also expected his busy medical centre in Warsaw to help speed recruitment.
If recruitment goes well, some preliminary data could be expected in a year and a half from initiation, Bankiewicz said. Analysts see AAV2-GDNF as a competitor to Voyager's VY-AADC and Axovant's Axo-Lenti-PD. They project sales of $850m in 2029 and $1bn in 2025, respectively. The market caps for UniQure, Voyager and Axovant are $2.4bn, $623m and $219m, respectively.
UniQure inked a collaboration with UCSF in 2012, supplying the gene therapy product for the Phase I trial, which was funded by and co-developed with the NIH's National Institute of Neurological Disorders and Stroke (NINDS). While UniQure had previously obtained exclusive rights to Amgen's patent on the gene, the UCSF agreement gave UniQure exclusive commercial rights to preclinical and Phase I data and an option to acquire the AAV2-GDNF program from UCSF should the Phase I show proof of concept, according to the 2012 press release.
The Amgen patent on the GDNF gene has expired and UniQure's collaboration agreement with UCSF had been cancelled two years ago due to a lack of progress in the program, Bankiewicz said.
Since closing Phase I recruitment, UCSF and NINDS have worked on new protocols to revive development, as was previously reported. The Phase II trial will indeed adopt these protocol changes, noted Bankiewicz: enrolling moderate patients instead of moderate-to-severe, delivering along the posterior axis rather than the superior and increasing the vector volume. The vector volume is expected to triple, and it is hoped the changes will result in vector coverage that exceeds at least 50%, compared with Phase I's 26% coverage via superior axis delivery, he said.
by Shuan Sim in New York
Shuan Sim is a Reporter for Pharmaceutical Technology parent company GlobalData's investigative journalism team. A version of this article originally appeared on the Insights module of GlobalData's Pharmaceutical Intelligence Center. To access more articles like this, visit GlobalData.