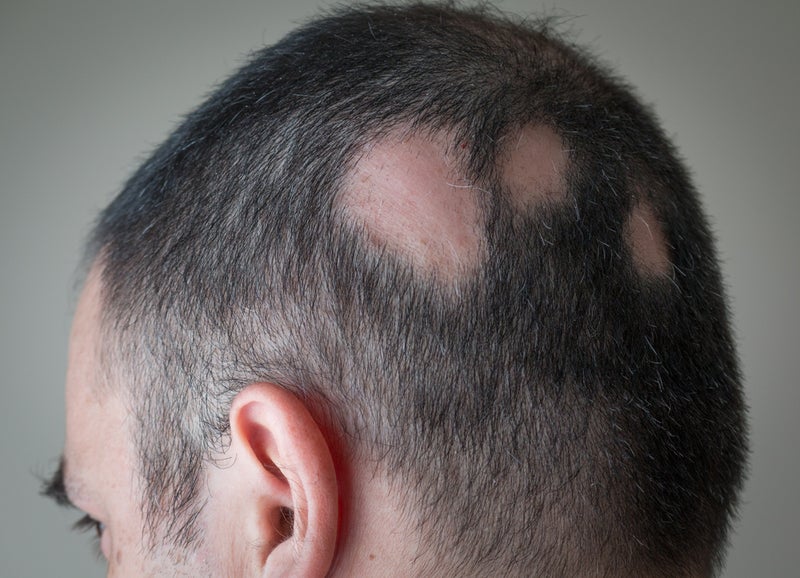 Over time, compliance rates for patients using topical treatments for chronic autoimmune diseases such as alopecia areata (AA) have decreased. This can cause a lower quality of life and, in some cases, increased healthcare costs. Patients in recent studies have stated that non-adherence to topical treatments is usually low because of low efficacy, poor cosmetic treatment and the time-consuming nature of the treatment.
Alopecia areata patient compliance
Many studies have suggested that treatments that involve communication with physicians have led to higher compliance. GlobalData expects that the introduction of novel, more efficacious therapies will somewhat fulfil the unmet need for better patient compliance among AA patients.
AA is an indication that has an array topical treatments, such as corticosteroids, immunotherapies, tacrolimus, anthralin, and minoxidil; because patients are trusted to administer these treatments by themselves, this could cause non-compliance. In a high prescriber survey conducted by GlobalData, most of the topical therapies used have a patient compliance rate of below 45%. Furthermore, key opinion leaders (KOLs) interviewed by GlobalData stated that there is a lack of patient understanding, especially when administering two different topical drugs, which can result in patients stopping therapy because of the complicated administration or the lack of efficacy of the drugs.
There are some systemic treatments available to treat AA such as intravenous/oral corticosteroids and immunomodulators such as methotrexate, cyclosporine, and azathioprine; however, these treatments have a particularly low safety profile and the risks can outweigh the benefits. KOLs have stated that there are unwanted side effects that are present with treatments such as systemic corticosteroids and once the treatment is interrupted, it is hard to "wean" the patient; every time the dose is diminished, the patient begins to shed and relapse. Furthermore, with immunomodulators, there is no evidence of efficacy, some KOLs have experienced cases of renal toxicity once the patient stops using the treatment, and many have expressed that there are cases of relapse once there is an interruption. KOLs expressed that compliance is poor for these drugs as patients are wary of taking treatments that don't work and that could cause adverse events.
JAK inhibitors
Currently there are two oral JAK inhibitors that have been shown in smaller studies to have higher efficacy in AA patients than the current standard of care mentioned above; however, their safety profiles are currently not favourable, as marketed JAK inhibitors such as Xeljanz have boxed warnings for an increased risk of serious infections such as tuberculosis. JAK inhibitors have a simple oral route of administration, which causes fewer complications and helps with improving treatment compliance. While the compliance rates are set to increase with the introduction of therapies with high efficacy, to further improve compliance rates, intravenous injections of biologic therapies with a physician present at a hospital would probably fulfil this unmet need.
Furthermore, KOLs interviewed by GlobalData stated that a therapy that produces long-term remission would be favourable and patients would adhere to this treatment; however, there is currently no treatment in the AA pipeline that satisfies this criterion.