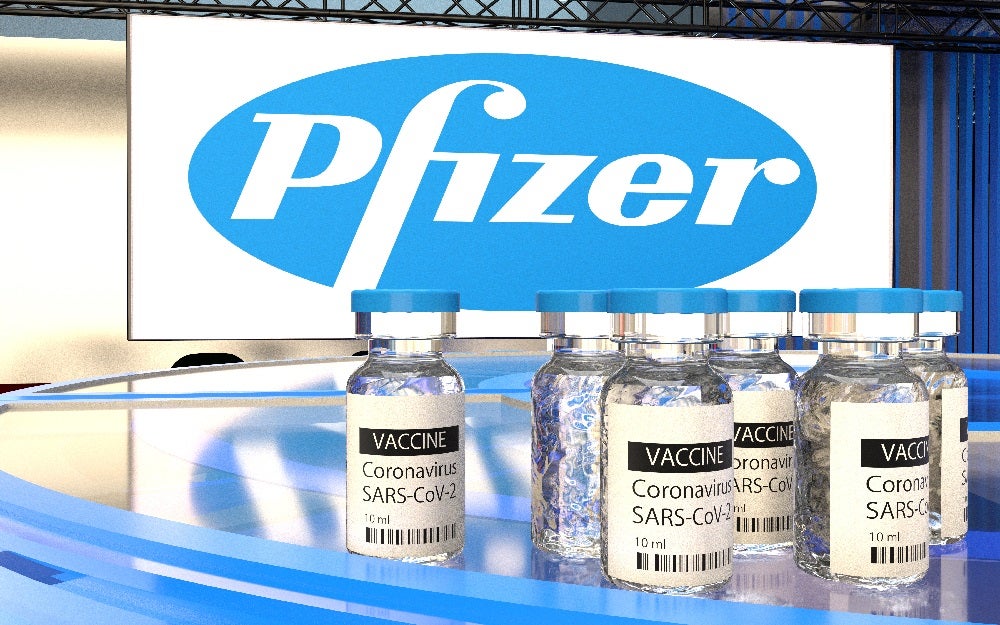 Pfizer/BioNTech's Comirnaty (tozinameran) is forecast to have greater peak sales than the world's largest blockbuster, AbbVie's rheumatoid arthritis drug Humira (adalimumab), by its second year of being on the market. This is according to GlobalData's sales and forecast database, Pharma Intelligence Centre.
Comirnaty is forecast to have peak sales of $24.8bn by this year, which will only be its second year on the market. This is 20% more than Humira's peak sales of $20.5bn, suggesting Comirnaty could be the next top drug by peak sales within two years of its launch. Humira has been the top drug by sales for nearly a decade, despite having been on the market for nearly 20 years and having lost its market exclusivity within the EU in 2018 and Japan in 2017.
Comirnaty is currently the leading Covid-19 vaccine, as it was the first to receive an Emergency Use Authorisation (EUA) from the UK on 11 December, making it the first approved Covid-19 vaccine. Since then, Comirnaty has received regulatory approval in several regions, including the EU and Japan, as well as EUAs in countries such as the US, Canada, Australia and Switzerland.
Factors driving Comirnaty's record-breaking forecast include its more than 90% efficacy against Covid-19, it being widely regarded as the gold standard for Covid-19 vaccines, it being the first to market, and of course the ongoing pandemic, which has led many countries to implement nationwide vaccination programmes. This is according to GlobalData's Coronavirus Disease 2019 (Covid-19) Sector Forecast: Q1 2021 Global Analyst Consensus Sales Forecast report.
As of 25 February, the US Food and Drug Administration (FDA) has approved Comirnaty to be stored at temperatures ranging from -25°C to -15°C (-13°F to 5°F) for up to two weeks. This is a much higher temperature than its previous, ultra-cold storage temperature requirement of -80°C (-112°F). This new temperature range puts it on par with its rival Covid-19 mRNA vaccine, Moderna's mRNA-1273.
The temperature range allows for greater flexibility in managing Comirnaty's distribution and supply and makes it more appealing to emerging markets, many of which do not have large supercooling capacities.
But this is only a forecast. Several vaccines have received EUAs and approvals, including Moderna's mRNA-1273, AstraZeneca's AZD-1222 and Johnson and Johnson's JNJ-7843673. The latter vaccine recently received an EUA from the FDA, which may mean it takes away some of Comirnaty's market share.