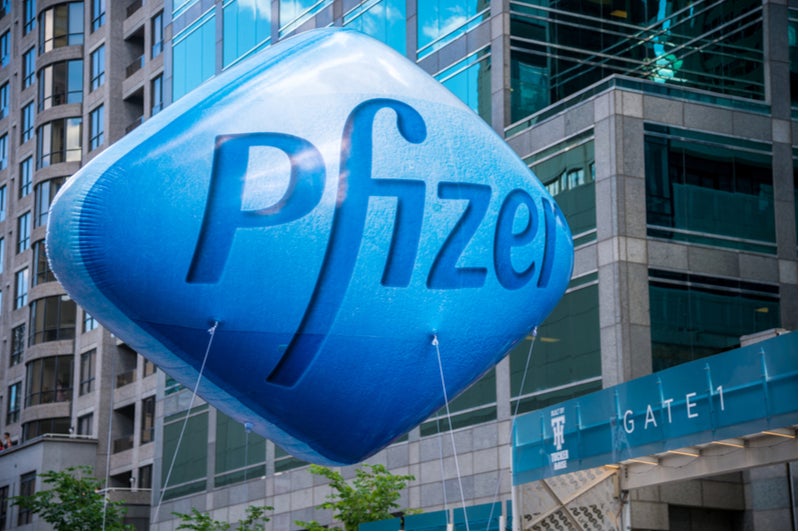 Data on Pfizer's Lorbrena (lorlatinib) use in ROS1-positive non-small cell lung cancer (NSCLC) patients from an investigator-sponsored Phase II trial will be presented at the upcoming World Conference on Lung Cancer (WCLC), said a source familiar with the study on the sidelines of the American Society of Clinical Oncology (ASCO) annual meeting in Chicago.
Non-small cell lung cancer treatment
The WCLC is scheduled for 7–10 September in Barcelona, Spain. The presentation will describe Lorbrena efficacy in ROS1+ patients, according to secondary mutations to assess its efficacy in patients previously treated with Pfizer/Merck KGaA's Xalkori (crizotinib), the source noted. ROS1+ cancer is any cancer that tests positive for a fusion in the ROS1 gene.
While Xalkori is the only FDA-approved drug to treat ROS1+ NSCLC patients, the April 2019 National Comprehensive Cancer Network guidelines support Lorbrena's use after progression on Xalkori or Novartis' Zykadia (ceritinib). Coverage for Lorbrena's use for ROS1+ patients thus far has depended on individual payers, said a lung cancer oncologist.
Full data from the 20-patient Phase II Lorbrena trial (NCT03439215) to be presented at WCLC will highlight Lorbrena's efficacy according to biological characteristics of the patients at the time of Xalkori resistance, said the source, adding that this will be based on gene sequencing data. The trial enrolled patients with ROS1 translocation resistant to previous Xalkori therapy, and the primary endpoint of response rate is assessed every eight weeks up to last documented progression or death.
Turning Point Therapeutics' experience
Data at ASCO with another ROS1 inhibitor, Turning Point Therapeutics' repotrectinib, on TKI-naïve and -treated patients resulted in the company's stock dropping by approximately 20.1% on 31 May but subsequently recovering by 9% on 3 June. Turning Point's market cap is $1.09 billion.
Prior to its approval on 2 November 2018 for ALK-positive metastatic NSCLC, experts said Lorbrena's use as a second-line treatment for these patients was likely but that data was not mature enough to warrant use in ROS1 patients despite analyst enthusiasm for its potential, as reported on 21 September 2018. They emphasised the need for more data, especially in light of proven efficacy with Xalkori and Roche's Phase II entrectinib.
Subsequently, Phase I/II (NCT01970865) data released at the European Society for Medical Oncology meeting in October 2018 indicated an ORR of 76.9% in TKI-naïve ROS1+ Lorbrena-treated patients (Solomon et al. Annals of Oncology 2018; 29 suppl-8).
Turning Point's Phase I/II (NCT03093116) repotrectinib data grabbed attention at ASCO during a presentation on 31 May. The presentation showed 82% of 11 TKI-naïve patients and 32% of 22 TKI-treated patients responded. These response rates are encouraging, and similar results have been seen with Lorbrena, said the lung cancer oncologist. On which TKI may be better, the oncologist noted that repotrectinib provides another option to ROS1+ patients, but it is unclear if it could have activity in Lorbrena-treated patients.
Lorbrena's NSCLC approval is for patients who have progressed on Xalkori and one other ALK inhibitor or on Roche's Alecensa (alectinib) or Zykadia. Lorbrena is estimated to yield $316m in revenues in 2024, as per GlobalData. Pfizer's market cap is $237.8bn.
Pfizer did not respond to a request for comment.
by Manasi Vaidya in Chicago
Manasi Vaidya is a Senior Reporter for Pharmaceutical Technology parent company GlobalData's investigative journalism team. A version of this article originally appeared on the Insights module of GlobalData's Pharmaceutical Intelligence Center. To access more articles like this, visit GlobalData.