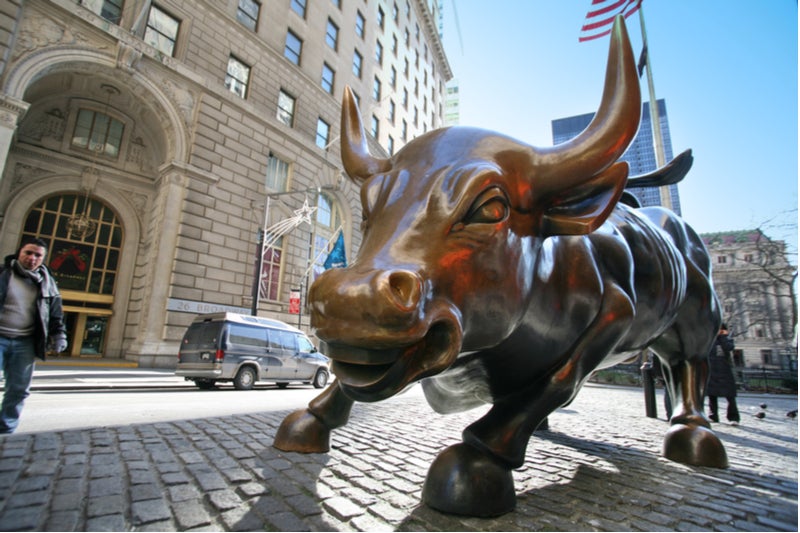 Recent capital market successes are prompting optimism for 2019 pharma investment and CMO deals, according to experts at the BIO International Convention on 5 June in Philadelphia, US.
In kicking off a BIO discussion, entitled Dealmakers' Intentions: 2019 Market Outlook, Mayukh Sukhatme, president of Roivant Pharma (owned by Roivant Sciences [Basel, Switzerland]) described the pharma industry as being "in a wonderful time".
Pharma bull market 2019
The continuing high valuation of bio/pharma stocks made the panel of pharma executives and investors remarkably more positive than their counterparts at this year's JP Morgan Conference in San Francisco in January (see JP Morgan: No Expert Consensus on 2019 Capital Outlook for Bio/Pharma, January 2019), or at the BIO CEO & Investor Conference in New York in February (M&A vs IPO: Life Science Bankers Say Future of Capital Markets Still Hazy for 2019, March 2019).
This heavy capital activity is creating good conditions for CMOs and CROs, affording service companies opportunities to support inexperienced smaller drug developers. BIO panelist Constantine Chinoporos, chief business officer for Boston Pharmaceuticals (Cambridge, MA, US) was concerned that, unlike large bio/pharma companies, the public market does not understand the requirements of developing a successful drug, especially the time needed to develop manufacturing processes and the capital requirements of clinical trials and drug launches.
Funding 'runway' for advanced technologies
The trend for larger venture capital (VC) funding rounds has given startups "a lot of runway" to allow them to better develop their early-stage technologies, said John Bishai, MD, Healthcare Investment Banking, Wells Fargo, who was also on the BIO panel. This will be vital as molecule types, such as gene therapy, come to the market, since they rely on currently underdeveloped, non-standardised, and scarce manufacturing technologies, he said.
Sukhatme agreed, stating concern that, because many gene therapy programmes started from academic tech transfer, they have a technology and manufacturing gap between early-stage development and scale-up because the field is not yet standardised.
CDMOs fill a crucial role for gene companies, like Roivant, that do not have any captive manufacturing capacity, Sukhatme said. There is so much demand for contract manufacturing that making a manufacturing change "causes you to go to the back of the queue" and lose a significant amount of time because of the high demand for gene therapy CDMOs, he said.
Notably, viral vectors are in shortage for gene therapies, making gene and cell therapy CMOs highly sought after by other CMOs. (See also the PharmSource Trend Report M&A in the Contract Manufacturing Industry: Implications and Outlook, December 2018, for further analysis of M&A trends among gene and cell therapy CMOs.)
Bishai named the recent acquisition of the viral vector CMO Brammer Bio (Cambridge, MA, US) by Thermo Fisher Scientific (Waltham, MA, US) (see B/POR, April 2019), in which Wells Fargo represented Thermo Fisher, as one such deal.
Pipeline approval optimism
The panel was also optimistic about the continuing effect of the capital markets on the pharma sector in the next 12 months.
Recent funding has allowed companies to build up their preclinical asserts, meaning there will be a healthy near-future pipeline of "approvals…and ultimately great launches," Sukhatme said.
Large- and mega-cap bio/pharmas are no longer in the strong negotiating position that they once held with SMEs, which now see the possibility of going it alone as more realistic. Consequently, these larger players are showing more flexibility in their licensing deals with smaller partners, agreed Chinoporos of Boston Pharmaceuticals and Jullian Jones, senior director of oncology business development for Eli Lilly.
It remains to be seen if the current trend of smaller companies taking drugs to market themselves continues, Bishai added. Panellist Sophie Kornowski, a senior partner with Gurnet Point Capital, advised that it is important for smaller companies to be aware of their limitations, and added that she was concerned about whether a smaller company would be "able to do a product justice."
For large companies like Eli Lilly and Roche, Kabra explained that splitting up the asset is "relatively unattractive" and "far from ideal," and Jones described it as a "nightmare" to carve out multiple regions for out-licensing and regulatory affairs.
These and other approval trends are discussed in depth in the PharmSource Trend Report CMO Scorecard: Outsourcing of NDA Approvals and CMO Performance, March 2019.