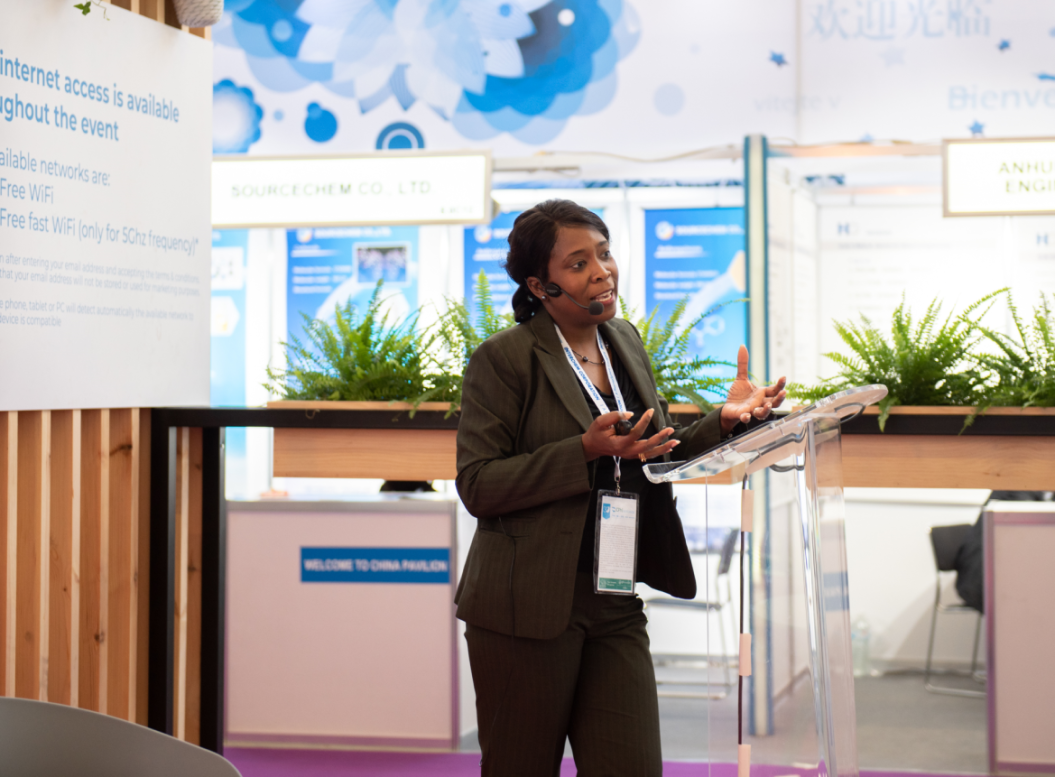 Pharma companies are embracing cybersecurity and related technology investments over artificial intelligence (AI), virtual reality (VR) and the Internet of Things (IoT), according to Bonnie Bain, global head and executive vice-president of GlobalData Healthcare. 
Speaking at the Convention on Pharmaceutical Ingredients (CPhI) worldwide conference in Frankfurt, Germany, on 5 November 2019, Ms Bain told delegates during her presentation, entitled 'Digital disruption is knocking – is healthcare ready?', that less than half of pharma executives say their companies have a digital strategy in place and one fifth have no plans to implement one in future. 
Pharma industry supply chains are facing unprecedented pressures, Bain told CPhI. "Healthcare spending is worth around $8trn and is growing at a rate of 4% per year, partly due to reduced mortality and an ageing population," Bain told the CPhI audience. Meanwhile, R&D returns are declining and clinical development timelines for pharmaceuticals are increasing, according to a 2018 Deloitte report supported by GlobalData analytics: the average R&D cost for a large-cap pharma company is almost $2.2bn today with average peak-year sales of around $410m.
These challenges are impacting manufacturing: inaccurate demand forecasting can lead to production surges or shortages, Bain said. The pharma manufacturing industry is also dealing with product tracking and authentication issues and fighting drug counterfeiting while global political uncertainty and data protection concerns are further affecting every step of the supply chain, she added.
Cybersecurity fears after malware attack
Cybersecurity is the biggest area of emerging technology investment according to a survey of 77 pharma executives by GlobalData ('Emerging Technology Trends Survey – Pharma 2019,' October 2019), cited by Bain in her CPhI talk. The survey showed 73% of respondents said their firms are currently investing in cybersecurity (Figure 1). 
"I am sure that the high-profile cyberattacks of the past two years have influenced the level of investment in this area," Bain said. In 2017, Merck (Kenilworth, NJ, US) experienced a malware attack that led to a temporary production shutdown and disrupted global operations. The company revealed its total losses were approximately $700m. 
Furthermore, the legal cases between Merck and its insurers over rejected claims related to the "NotPetya" attack are still ongoing and could take years to resolve. The case shows that cybersecurity affects far more than just pharma IT departments and can severely impact pharma manufacturing. Other factors to consider include: stolen IP, litigation, loss of data (both clinical and employee), and revenue loss, Bain said.
Figure 1: Current investment in emerging technologies
Source: GlobalData Emerging Technology Trends Survey – Pharma 2019, October 2019 © GlobalData 2019
Bain noted that the cybersecurity-related areas of cloud computing, big data, and blockchain are tied for second place by investment, "ahead of heavily hyped areas like AI and IoT. Arguably, these top four areas of investment are all linked and impact data protection, security, and information sharing."
Bain explained that technology-related investment projections focus on IT and R&D, and investment in cybersecurity has risk management as its main objective. By contrast, the main objective of AI investment is to improve operational efficiency and revenue growth, while 3D printing is being explored to drive product innovation. 
Nonetheless, some companies are slower to embrace any digital disruption. Bain noted less than half of respondents have a digital strategy in place and 19% have no plans to implement a digital strategy in future. She cited technology integration challenges as the biggest barrier to adoption. 
"Due to an increasing number of external collaborations, M&As, and partnerships, many organizations do not have a full picture of where some of their data reside. As a result, legacy systems and software accumulated from purchased companies can pose a major risk.
"Budget constraints and organisational/cultural challenges also exist. For AI, in particular, a lack of skill and talent is the biggest barrier to adoption."
She recommended companies should invest in cybersecurity, saying failure to do so "is playing Russian roulette at this point." She also advised companies to choose the right tech solution for their businesses, remembering that "one size does not fit all" and "emerging technologies like AI and blockchain will not provide a cure for all business problems." 
3D printing
To date, 3D printing (3DP) has had the biggest impact on medical devices, but it has the potential to revolutionize pharma as well, Bain said. She noted that few people are aware that the first 3D-printed pill, Aprecia Pharmaceuticals' (Blue Ash, OH, US) Spritam (levetiracetam), was approved by the FDA in 2015 for the treatment of epilepsy. Spritam addresses dysphagia (difficulty swallowing), which is one of the major obstacles for young and older patients taking oral medication for epilepsy. Spritam rapidly disintegrates with a sip of liquid and eliminates the time and effort it takes for patients who have difficulty swallowing. Spritam's approval is likely the tip of the iceberg and more 3D-printed drugs will be approved in the future, Bain predicted. Aprecia alone holds multiple patents for pharmaceutical 3DP applications and plans to license the technology to pharmaceutical partners to extend product lines.