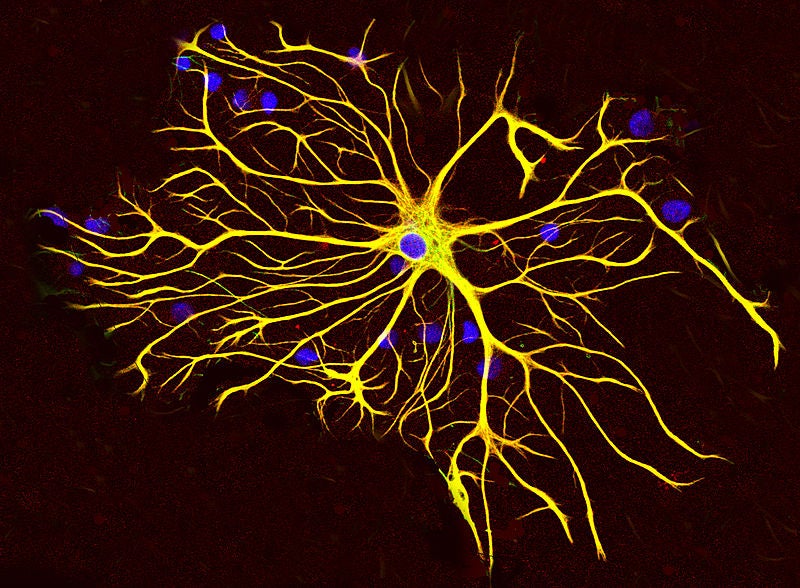 Alzheimer's disease and multiple sclerosis are the two most common neurology indications for which pipeline neuro-immunology drugs are being developed, primarily driven by a large patient population affected by these diseases as well as an evolving understanding of the pathology of these diseases. The latter is often perceived as a key factor for academic researchers as well as industry players, to identify potential molecular pathways and targets against which novel drugs can be developed for disease treatment.
In light of the different pathological mechanisms of the aforementioned diseases, GlobalData's analysis of the current neuro-immunology pipeline drugs has found varying target types that are being explored for treatment of these diseases, as well as emerging targets against which these drugs are being developed.
Multiple sclerosis (MS) is considered a disorder of the central nervous system (CNS) due to a dysfunctional immune system, the cells of which proceed to destroy the myelin. Such immune cells or molecules that are associated with their activation or migration account as targets for 41% of the current pipeline drugs for MS. The targeted nature of therapies that cause an effect on lymphocytes or molecules associated with their activation or migration make these drugs the preferred choice for some key opinion leaders (KOLs) interviewed by GlobalData.
Pipeline drugs for Alzheimer's and multiple sclerosis
Cytokines or cytokine receptors have also been a favourite target for companies developing drugs in this disease area, accounting for 36% of the current pipeline drugs for MS. However, cytokine therapies can cause systemic effects and therefore did not draw much enthusiasm from KOLs. Enzymes are also emerging targets for drugs being developed for MS and account for 14% of pipeline drugs for MS.
In contrast to MS, the deposition of amyloid-beta protein in the brain triggers a neurodegenerative process and leads to Alzheimer's disease. Therefore, targeting these proteins has been a preferred strategy for companies developing drugs in this disease area. According to GlobalData, 92% of the current pipeline drugs for Alzheimer's are primarily adopting this strategy.
However, there is an emerging trend, based on the role of microglia and mast cells in neuroinflammation, which is starting to gain the attention of researchers and industry. AZTherapies' pipeline candidate, ALZT-OP1, is understood to bind to amyloid peptides and prevent them from clumping and deposition.
Additionally, early-stage studies have shown that the drug is also able to cause microglia to transit from a pro-inflammatory to a neuroprotective state. The drug is currently in Phase III development. Similarly, AB Science SA is leading the development of masitinib, a selective oral tyrosine kinase inhibitor that is proposed to have a potential inhibitory action on mast cells, an important component of the inflammatory network.
Results from ongoing clinical trials of these drugs is expected to be closely followed by multiple stakeholders including physicians, patients, and the industry. If successful, these drugs could represent a new paradigm for the treatment of Alzheimer's disease.