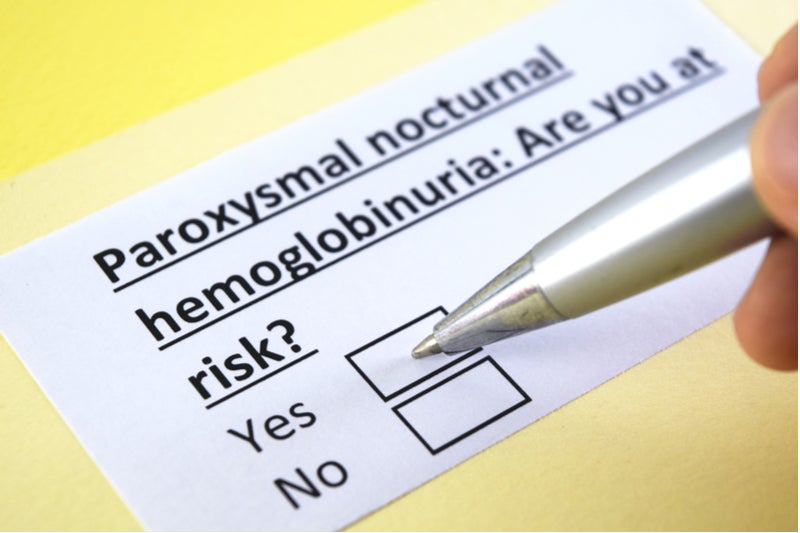 On 3 July, Alexion Pharmaceuticals' Ultomiris (ravulizumab) was approved by the European Commission for the treatment of adults with paroxysmal nocturnal hemoglobinuria (PNH).
PNH treatment 2019
This followed approvals for Ultomiris by Japan's Ministry of Health, Labour and Welfare and by the US Food and Drug Administration in June 2019 and December 2018, respectively, for the same indication.
PNH is a very rare blood disorder with limited treatment options. Ultomiris is only the second drug to be approved for this indication, after Alexion's Soliris (eculizumab) was approved in the US and in the EU in 2007.
In the two Phase III clinical trials that resulted in its approval, Ultomiris demonstrated equal efficacy and similar safety to Soliris. However, the most important attribute of Ultomiris for patients with PNH is that it will greatly reduce the number of infusions they require each year, as Ultomiris is administered every eight weeks, while Soliris is administered every two weeks. This will increase patients' quality of life and decrease patient burden, as both drugs need to be administered in a doctor's office by intravenous infusion. Therefore, GlobalData expects Ultomiris to replace Soliris as the standard of care for patients with PNH.
The Phase III trials also demonstrated that patients were able to successfully switch from Soliris to Ultomiris, which will further support Ultomiris' uptake. As such, GlobalData forecasts that Ultomiris will attain blockbuster status by 2021 with sales of $1.1 billion, and will have annual revenue of $2.9 billion by 2025.