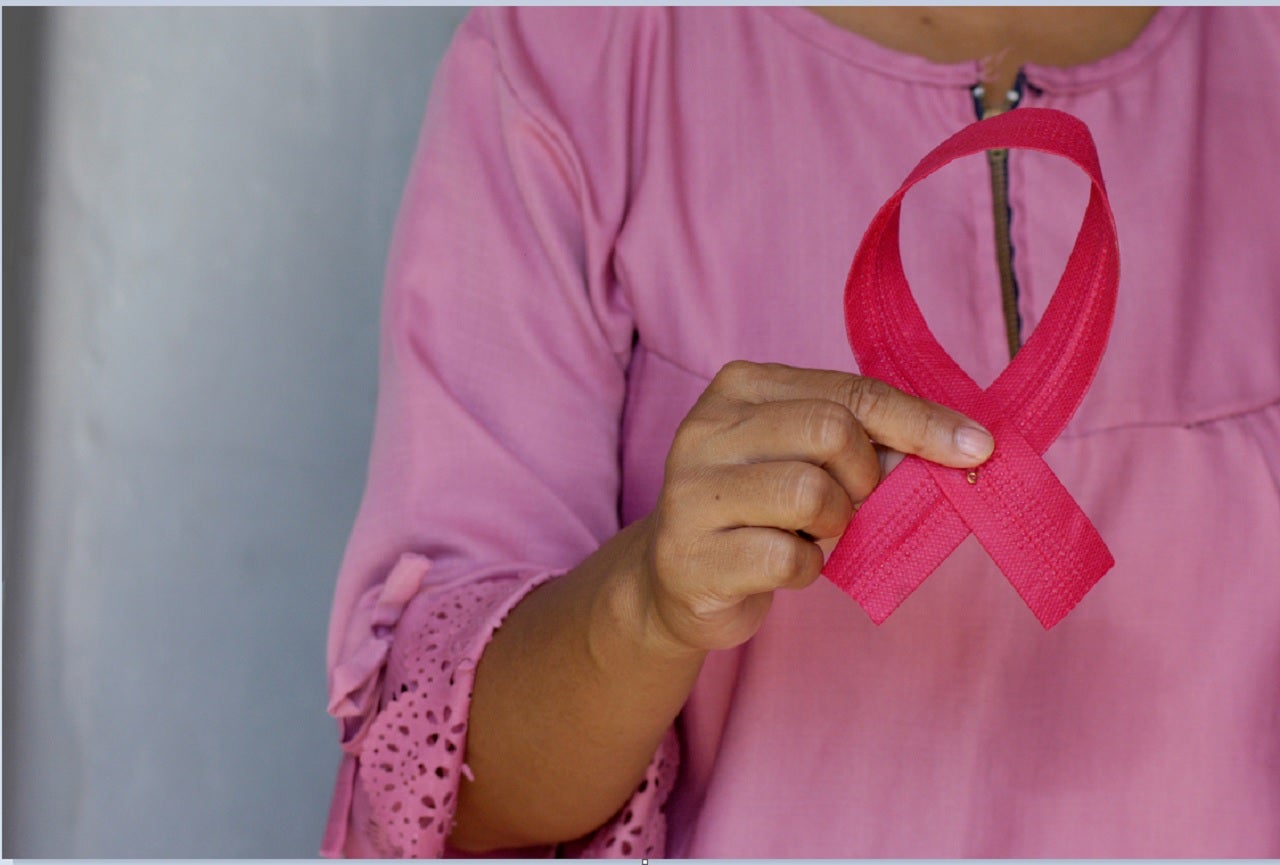 by Manasi Vaidya in New York
Polyphor's positive balixafortide activity with Eisai's Halaven (eribulin), along with the mechanistic potential, buttress Phase III prospects in Her2-negative HR+ metastatic breast cancer, said experts.
Prior Phase I efficacy with balixafortide in combination with the chemotherapy Halaven in Her2-negative HR+ metastatic breast cancer patients is significant given the advanced disease stage and the number of prior treatments. This bodes well for the combination proving activity in a larger study, but caveats remain until randomised data is made available, said experts.
Moreover, balixafortide's purported mechanism of targeting the tumour microenvironment (TMI) via CXCR4 inhibition allows it to potentiate Halaven's efficacy. The MOA also differentiates the drug from other targeted approaches in the breast cancer treatment landscape, said experts.
Objective response rate (ORR) data from third-line (3L) patients and progression-free survival (PFS) data in all patients in the Phase III FORTRESS (NCT03786094) is expected in 2Q21 and 4Q21 respectively, as per a September company presentation. The company has projected a potential accelerated approval in 2Q22 or full FDA approval based on the PFS data in 1Q23.
An analyst projected a USD 100,000 price per patient for balixafortide given its targeted mode of action, amounting to peak sakes of USD 805m with no peak year given. Polyphor, which has a market cap of CHF 97.1 (USD 103m), did not respond to a request for comment before deadline.
Phase I efficacy significant for advanced disease
In the Phase I study (NCT03786094) an ORR was observed in 30% of 54 patients with balixafortide/Halaven and the median PFS was 6.2 months (95% Confidence Interval 2.9–8.1). Not only is the ORR significant, but the PFS makes the efficacy noticeable, said Dr Linda Vahdat, medical oncologist, Memorial Sloan Kettering Cancer Center, New York. The balixafortide/Halaven combination activity is very impressive when compared to historical single-agent Halaven which validates the Phase III combination choice, said Dr Jose Alejandro Perez Fidalgo, medical oncologist, Department of Oncology and Hematology, INCLIVA Biomedical Research Institute, Valencia, Spain.
That said, while the Phase III combination could improve upon Halaven alone, the degree of improvement is still unknown, said Vahdat. Likewise, Fidalgo said while the Phase I activity was significant, he retained some caution in extrapolating results to the Phase III trial because the Phase I was a single-arm study. Without a comparator arm, it is unknown if the high response is a direct consequence of the combination or a selected population that may respond well to Halaven monotherapy in the same way, he explained.
The 384-patient Phase III trial is comparing balixafortide/Halaven to Halaven alone for a primary PFS endpoint over a 12-month timeframe after the last patient is randomised. If the PFS is doubled in the Phase III in comparison to historical Halaven PFS efficacy, like the results observed in the Phase I study, then there would much physician enthusiasm for uptake, said Vahdat.
Experts pointed to the drug's administration schedule and its mechanistic potential to influence efficacy as a key differentiator. In the Phase I study, Halaven was given on days 2 and 9 of a 21-day cycle and balixafortide was administered on days 1–3 and 8–10 of the 21-day cycle with dosing increments. Usually chemotherapy and a combinatorial agent are administered on the same day, but this type of schedule will facilitate the apoptotic effect of the chemotherapy after the CXCR4 inhibitor is administered, said Fidalgo. The Phase III study follows the same dosing schedule as the Phase I trial, as per the GlobalData Trials database.
Balixafortide was administered a day prior to chemotherapy partly to test the hypothesis that it was mobilising tumour cells by circulating them, said a balixafortide investigator involved in the trial design. Hence CXCR4 inhibition would be present when the chemotherapy was at peak levels in the system, the investigator added. The schedule was also influenced by balixafortide's short half-life which requires it to be given daily, the investigator added. Nonetheless, the drug's administration schedule requiring patients to receive infusions on three consecutive days may be a factor to consider for those in urban areas where parking can be an issue, said Vahdat.
Since Her2-negative HR+ patients on hormonal therapies and CDK4/6 inhibitors are living longer, there is a need for therapies such as balixafortide once patients relapse on prior therapies, said Vahdat. In the Phase I study, patients had received hormonal therapies and between one and three lines of chemotherapy. FORTRESS has enrolled patients who have received between one and four lines of chemotherapy and one line of hormonal therapy where applicable.
Since there are few targeted agents, barring ones like Novartis' Piqray (alpelisib), available after hormonal therapies, there is an interest in finding a targeted agent that may synergise with chemotherapy or enhance its activity, said the investigator. Piqray is indicated for only those patients with PIK3CA mutations.
Halaven is indicated for use as a 2L or 3L chemotherapy and comparing balixafortide combination use to Halaven alone provides a registrational pathway, said the investigator on the choice of chemotherapy. In the future, balixafortide could also be explored in combination with frontline taxol chemotherapy if it is effective in the 2L or 3L setting, said the investigator.
The most common serious adverse events (AEs) in the Phase I included febrile neutropenia in 9% and neutrophil count decrease, constipation and pneumonia in 4% of patients each. Based on this data, balixafortide does not seem to add any further toxicity to what is expected with Halaven, said Vahdat.
MOA's impact on TMI distinct
It is important to recognise that balixafortide's target is the TMI and not just the tumour itself, said Vahdat, adding a multipronged approach as such is needed to treat breast cancer. CXCR4 inhibition is beneficial not just because of its antiangiogenesis effect on the tumour but also the impact on the stroma, said George Karagiannis, PhD, senior researcher, Albert Einstein College of Medicine, New York. Moreover, CXCR4 is not overexpressed in normal breast cells or in initial stages of HR+ disease, said Karagiannis, adding expression increases with disease progression.
Recent preclinical data indicates that CXCR4 impacts the immune makeup of the TMI in metastatic disease, said the investigator. CXCR4 has several functions and its chemotactic impact is especially significant in the anticancer context, said Fidalgo. Tumour and healthy cells are attracted to the high CXCR4/CXCL12 gradient observed in different sites like the bone marrow, which is an important site of metastases, he added. Since chemotherapy does not diffuse into the bone marrow, CXCR4 inhibition would release tumor cells into circulation, making them more sensitive to chemotherapy, he explained.
However, since the CXCR4 pathway is pleiotropic in nature, its inhibition will give rise to compensating pathways, said Karagiannis. Stopping chemotactic activity completely is a challenge, so monotherapy won't be effective and the inhibitor needs to be part of a bigger treatment regimen, he said.
Manasi Vaidya is an Associate Editor for Pharmaceutical Technology parent company GlobalData's investigative journalism team. A version of this article originally appeared on the Insights module of GlobalData's Pharmaceutical Intelligence Center. To access more articles like this, visit GlobalData.