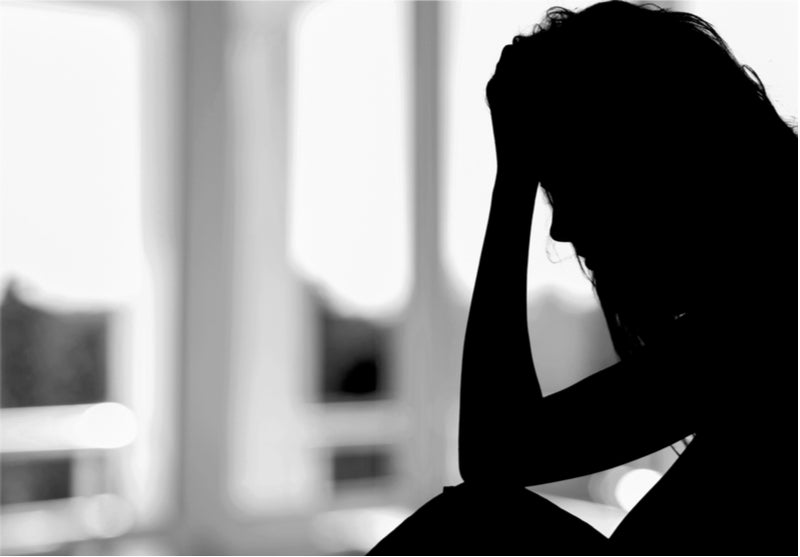 Sage Therapeutics' Zulresso (brexanolone) draws concerns about payer coverage for patients who fall outside the narrow definition of postpartum depression (PPD), as well as for patients who experience recurrent episodes, said experts on the sidelines of the American Society of Clinical Psychopharmacology conference.
Postpartum depression treatment
PPD has a too-narrow definition in the Diagnostic and Statistical Manual of Mental Disorders, 5th Edition (DSM-5) — defined as episodes of depression during pregnancy as well as four weeks after delivery — and mothers who experience episodes after the defined window might find payers hesitant to cover the treatment. Some experts noted although there are billing codes that broaden the time window in which a PPD treatment can still be covered, there is less certainty.
Another unknown is whether payers will agree to cover repeated uses of Zulresso. It is designed to be used as a single infusion in its pivotal trial but no data is available on uses for recurrence after initial treatment. If the episodes occur outside of the DSM-5 window, payers might view these episodes as regular major depressive disorder (MDD) episodes, and Zulresso use would then be seen as off-label, giving them pause. Most experts agreed that they would likely not try to use Zulresso more than once, due to a lack of data and uncertainty of payer coverage, though some physicians might be tempted to use it in severe cases.
Analysts have been mostly positive on the uptake, and a report noted that Zulresso's risk evaluation and mitigation strategies (REMS) requirement for continuous 60-hour assessment might complicate uptake, but it should be easily overcome as such monitoring is common practice. However, experts said it will not be issues with REMS that impedes uptake, but the fact that many mothers might be unable to find support to care for their infants while admitted. REMS is a drug safety programme that the US Food and Drug Administration (FDA) can require for certain medications with serious safety concerns to help ensure the benefits of the medication outweigh its risks.
Analysts projected US sales of $986.8 million and rest-of-world sales of $329.5 million in 2026, and Sage has a market capitalisation of $9 billion.
Sage did not respond for comment.
Narrow definition raises broad doubts
PPD is defined as episodes of depression during pregnancy as well as four weeks after delivery, according to the DSM-5, and that definition is too narrow, said Dr Marlene Freeman, associate professor of psychiatry at Massachusetts General Hospital, Boston. Most clinicians would agree PPD can occur anywhere up to a year after delivery, she explained. Depression that occurs outside of this window might then be seen as MDD episodes and Zulresso is not indicated for MDD, said Dr Lee Cohen, professor of psychiatry at Massachusetts General Hospital, Boston. It is possible that payers will be concerned about limiting access to Zulresso given its high cost, which has been reported to be $34,000 for a single treatment, said Dr Michael Thase, professor of psychiatry at University of Pennsylvania, Philadelphia.
There are International Statistical Classification of Diseases, 10th Revision (ICD-10) billing codes that allow for a broader time window in which a PPD diagnosis is acceptable and can be billed to the payer, noted Dr Kristina Deligiannidis, associate professor psychiatry at Hofstra Northwell School of Medicine, Glen Oaks, New York. The ICD-10 code for PPD (F53.0) defines the disease per DSM-5, but additional codes about obstetrics (O99.345) permit PPD as a peripartum complication, defined as the last month of pregnancy and up to five months postpartum, she explained. There might be resistance from payers to cover Zulresso use for patients with symptom onset after that window, and it would fall upon physicians to justify its use, said Dr Mark Pollack, chairperson at the Department of Psychiatry, Rush University, Chicago, Illinois.
Given that PPD is a leading cause of death amongst mothers, it might be possible that payers would not turn down covering a PPD diagnosis and hence treatment outside a typical postpartum/peripartum window, Deligiannidis said. Freeman and Pollack said it is too early to tell how payers will react given that the drug is still not available commercially yet.
Zulresso was approved on 19 March and is expected to be commercially available in late June, according to a Sage press release.
YOTO (you only treat once)
As Zulresso was trialled as a single-infusion treatment and no data is available on whether it is suitable to treat patients who experience a recurring episode, payers might be hesitant to cover the expensive drug again, said Thase, Freeman and Cohen. This might be especially so if the recurrence occurs outside of the narrow postpartum time window, but clinicians recognise that recurrence happens, especially for patients with more severe PPD, the three experts said.
Payers might require patients to attempt other therapies such as selective serotonin reuptake inhibitors (SSRIs) or tricyclic antidepressants before being able to access Zulresso again, Pollack said. Given Zulresso's rapid action, perhaps it might be suitable for acute depressed mothers who require rapid relief the second time around, Pollack said. Clinical data showed relief in as fast as 15 minutes. Given the lack of data in that segment and the uncertainty that it will be covered, it is unlikely doctors will attempt to use it as repeat treatment, Pollack and Deligiannidis said.
Infant care a key risk factor to strong uptake
The most likely impediment to uptake, however, is Zulresso's 60-hour hospitalisation requirement for treatment, as not all mothers can find someone to care for their infant during that time, all experts agreed. Zulresso might be easily accessible for affluent mothers who have the resources to find support, but anecdotal experience finds that is a minority in society, said Cohen.
The hospitalisation requirement also means treatment cost not only includes the drug itself but the stay and the continuous-monitoring that is required noted Freeman. Patients with high co-insurance plans might opt not to elect Zulresso treatment, she said.
An analyst report noted that as new mothers are typically discharged two to three days after giving birth, there might be inadequate time to screen and diagnose PPD to prescribe Zulresso. Cohen said screening is not the issue, for if the PPD is mild and slips detection, the standard of care for mild PPD is not pharmacological anyway, and moderate-to-severe PPD is easily screened given its heightened risk to mothers.
by Shuan Sim in New York
Shuan Sim is a Senior Reporter for Pharmaceutical Technology parent company GlobalData's investigative journalism team. A version of this article originally appeared on the Insights module of GlobalData's Pharmaceutical Intelligence Center. To access more articles like this, visit GlobalData.