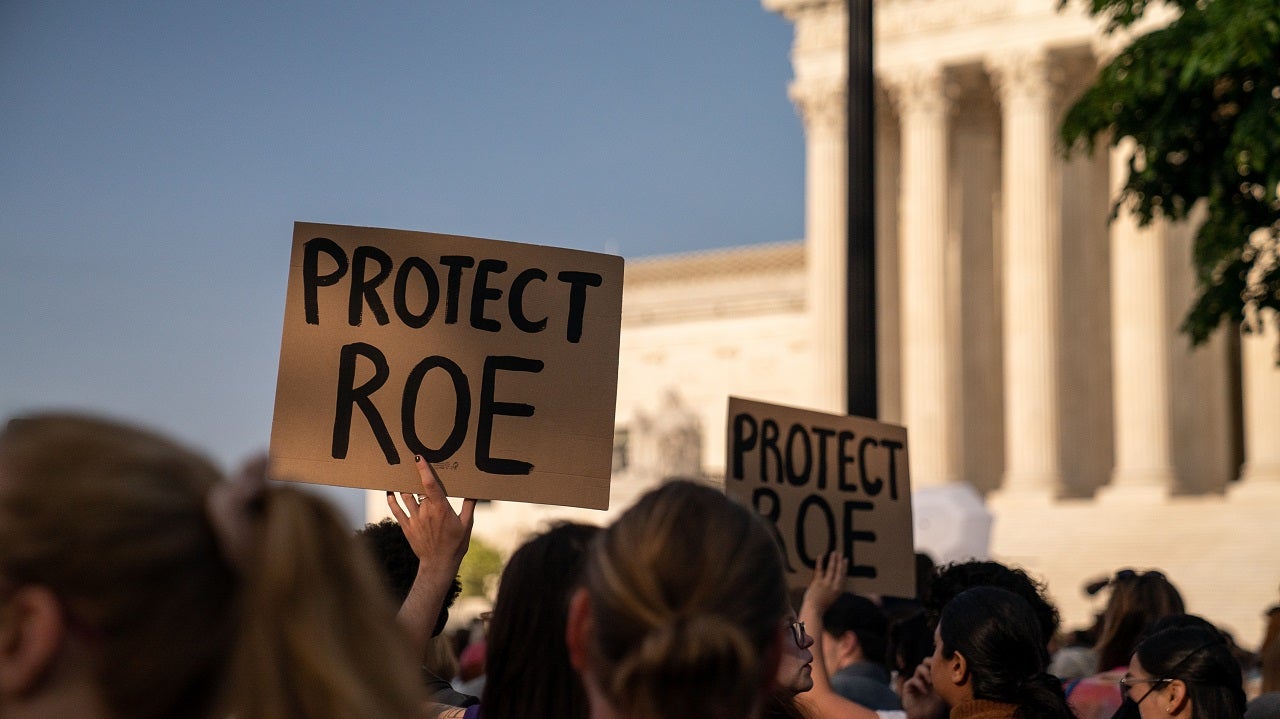 If the US Supreme Court's draft decision to overturn Roe versus Wade becomes the final ruling, this could have a large impact on women's health, including access to contraceptives and fertility treatments, along with maternal mortality rates. It could also highly impact physicians in the states where these abortion bans would be put into place.
There are over 20 states that plan to ban abortion post-Roe versus Wade, and another 13 states (Arkansas, Idaho, Kentucky, Louisiana, Mississippi, Missouri, North Dakota, Oklahoma, South Dakota, Tennessee, Texas, Utah, and Wyoming) already have trigger laws that would ban the procedure the moment the ruling is struck down. A few states (California, New York, Oregon, and Washington) have codified abortion rights into state law, while other states (Iowa, Minnesota, and Montana) have recognized the right to an abortion via state court rulings.
The economic impact of this decision could be large, as many of the states that would restrict abortion access have high unplanned pregnancy rates, lower contraception use, and higher infant and maternal mortality rates. Additionally, half of the women getting an abortion in 2014 lived below the poverty line with half of these patients paying out of pocket as there are twenty-five states ((Alabama, Arizona, Arkansas, Georgia, Florida, Idaho, Indiana, Kansas, Kentucky, Louisiana, Michigan, Mississippi, Missouri, Nebraska, North Carolina, North Dakota, Ohio, Oklahoma, Pennsylvania, South Carolina, South Dakota, Tennessee, Utah, Virginia, and Wisconsin) that ban abortion coverage in insurance plans.
Some of these states with abortion ban triggers already have poor rankings on poverty and birth outcomes. Mississippi has the largest share of children living in poverty and babies with low birth rates, and Texas has the highest rate of no prenatal care in the first trimester and a high rate of children living in poverty with no insurance. Many women in these states seeking an abortion could be forced to travel hundreds of miles to access out-of-state abortion care, incurring both high travel costs and lost work time.
Some states with abortion ban triggers have poorly written exceptions for the "life of the mother" that leaves the doctors that perform an abortion in this case open to lawsuits. These laws could cause doctors to delay treatment until a more life-threatening condition occurs, such as sepsis or haemorrhaging in the case of ectopic pregnancies or placental abruptions. Furthermore, there are higher risks for people with some cardiovascular conditions, such as Eisenmenger's syndrome, with as much as a 40% risk of maternal death. Poorly worded exceptions for the banning of abortion could leave these high-risk mothers in a grey area up to the doctor's discretion. The overturning of Roe versus Wade also affects access to contraception. Research has shown that women living in states or counties with no abortion provider or more restrictive abortion laws are more likely to use a highly effective contraceptive over no method. Overturning Roe versus Wade also highlights the need for better contraceptive access for women. States, including Louisiana and Idaho, are considering laws to ban Plan B and IUDs, leaving ambiguities for women crossing state lines with certain forms of birth control. Mifepristone also faces further regulation and bans, with Texas introducing fines and jail time for prescribing mifepristone via Telehealth. Some of these states are also looking to rule that life begins at conception, which could affect fertility treatments such as IVF and the fate of unused embryos. The legal grounding for these issues going forward will need further clarifications as patients and physicians are stuck in legal limbo