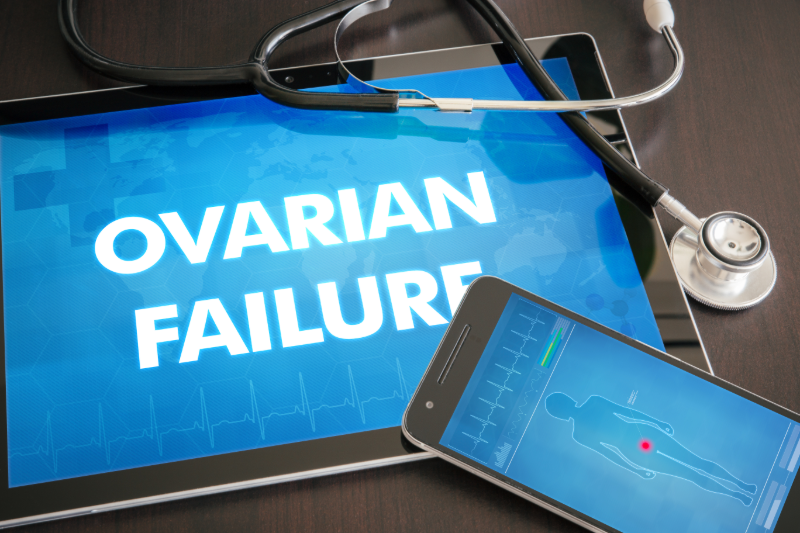 On 8 July, during this year's European Society of Human Reproduction and Embryology (ESHRE) congress, encouraging data were presented from a randomised, prospective, pilot study examining the use of stem cells to "re-awaken" the ovaries in women ages 38 years or younger with premature ovarian failure. Premature ovarian failure is the cessation of normal ovarian function and follicle production, resulting in a loss of fertility, before the age of 40 years. In the study, follicular development was demonstrated in both study arms: patients receiving autologous stem cell ovarian transplant (ASCOT) as a direct infusion of stem cells in the ovary and those receiving mobilised stem cells through peripheral blood. GlobalData believes that the study findings pave the way for novel treatment options for patients who face difficult-to-treat infertility issues despite their young age, and who are otherwise faced with limited treatment options and relatively poor fertility outcomes. No currently available treatment option has been shown to restore fertility, so the resumption of ovarian function in these patients means women could have the chance to pursue pregnancy through in vitro fertilisation (IVF) using their own eggs as opposed to donor eggs.
According to key opinion leaders (KOLs) interviewed by GlobalData, the process of rescuing follicles from the existing ovarian follicle pool for subsequent use during IVF, known as ovarian rejuvenation, constitutes an important area of research with the potential to address infertility causes such as premature ovarian failure or diminished ovarian reserve (DOR). DOR is defined as a lower quantity and quality of oocytes than expected. KOLs agreed that DOR and premature ovarian failure constitute subgroups of infertility patients that are challenging to treat due to their low or depleted ovarian reserve. On average, approximately 21% of infertility patients were diagnosed with DOR across the seven major markets (7MM: US, France, Germany, Italy, Spain, UK, and Japan) in 2018, according to primary research conducted by GlobalData. Therefore, the study results have implications on a wider population of female infertility patients, specifically DOR patients. While the ASCOT technique has been previously successfully applied in these patients, the results in the premature ovarian failure setting further reinforce the concept of stem cell use to restore fertility in these patients.
The successful development and maturation of multiple follicles following controlled ovarian stimulation in assisted reproductive technology (ART) is an important factor contributing to the positive outcome of IVF treatments. With a higher number of follicles obtained, there is a higher chance of high-quality embryos forming, which subsequently leads to higher chances of conception. However, one important limitation of ART is the decreased number of available follicles remaining in the ovaries of reproductively older infertile women and young women with DOR or the lack of follicles in cases of premature ovarian failure. These women respond poorly, if at all, to standard ovarian stimulation, leaving these patients in need of novel treatment approaches.