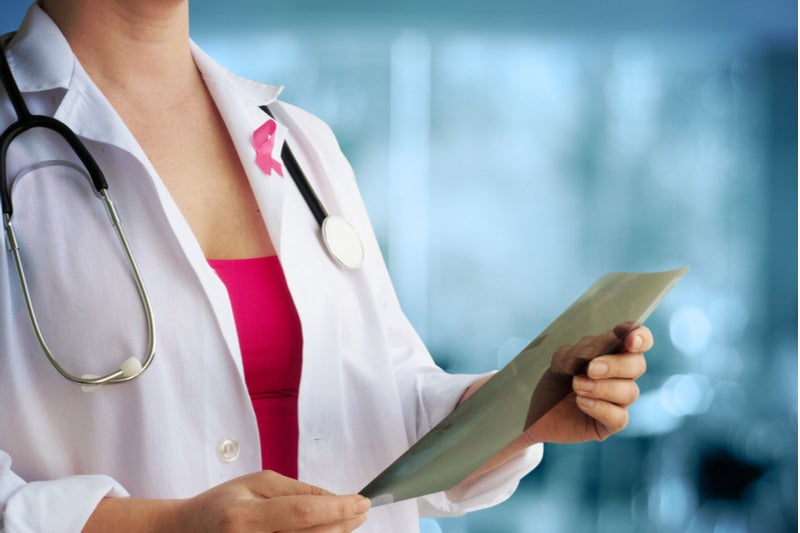 The treatment of human epidermal growth factor receptor 2 negative (HER2-) hormone receptor-positive (HR+) breast cancer is characterised by a significant level of clinical unmet need. 
GlobalData notes four key clinical unmet needs identified by key opinion leaders worldwide in the eight major markets (US, France, Germany, Italy, Spain, UK, Japan and China). 
In triple-negative breast cancer (TNBC), the greatest unmet need centres on developing a more personalised approach for patients. There is an increasing appreciation that TNBC is a heterogeneous disease. Accordingly, drugs are being developed to target distinct subsets of patients determined by molecularly defined targets.
The emerging class of checkpoint inhibitors, namely the recent approval of Roche's Tecentriq (atezolizumab) and the development of Merck's Keytruda (pembrolizumab), represent positive developments in the personalised treatment of these patients. Products in clinical development will allow further personalization for patients, including Roche's ipatasertib and Immunomedic's sacituzumab govitecan. A second unmet need involves targeting endocrine resistance in the HR+ setting, specifically in later lines of therapy following cyclin-dependent kinase (CDK) inhibitor treatment. The recent approval of Novartis' Piqray (alpelisib) and the clinical development of protein kinase B (AKT) inhibitors will provide clinicians with a clear second-line/third-line treatment option in a defined subset of patients. Histone deacetylase inhibitors (HDACis) such as Syndax's entinostat, which is in late-stage clinical development, are positioned to provide further options in later lines of therapy for patients who are endocrine refractory. 
Unmet needs that are less well catered to by the pipeline include the development of hormonal products with a more convenient route of administration and therapies to effectively treat a patient with brain metastases. For example, AstraZeneca's Faslodex (fulvestrant) is administered via intramuscular injections, which limits the maximum feasible dose. To counter this unmet need, drug manufacturers are developing oral selective estrogen receptor degraders (SERDs), which have a favourable route of administration. GlobalData notes that Radius Health's elacestrant is currently the frontrunner, with the Phase III EMERALD trial expected to complete enrollment in Q3 2020. A final unmet need is associated with the lack of effective treatments for brain metastases. Some pre-clinical data suggest that Eli Lilly's Verzenio (abemaciclib) crosses the blood-brain barrier. However, there is a distinct lack of pipeline products designed to tackle this issue, likely due to the technical challenges and the small market for this need.