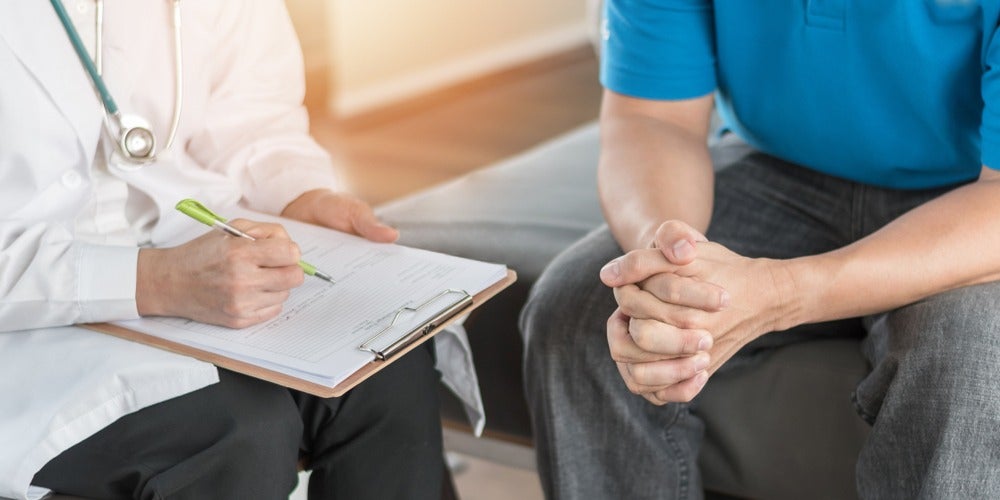 Prostate cancer is one of the most common malignancies occurring in men worldwide. 
Its diagnosis and screening techniques have been constantly evolving — looking for the ideal balance between finding the dangerous, fast-progressing disease while preventing over-diagnosis in people who may not be threatened by it. 
The current prostate cancer incidence trends in many countries show a shift toward a decrease in incidence as a result of halting prostate-specific antigen (PSA) based screening programmes. 
However, when examining age-specific incidence trends in the eight major markets (8MM: the US, France, Germany, Italy, Spain, the UK, Japan and China), GlobalData epidemiologists found an alarming trend of increasing incidence in the younger age groups in several of the key pharmaceutical markets. 
GlobalData epidemiologists sourced robust country-specific data from national cancer registries and peer-reviewed journal articles to build the epidemiological trends in the 8MM. GlobalData estimates that the 8MM will have 573,000 incident cases of prostate cancer in 2019, 12% of which would occur in ages 30–59 years. Most people who get prostate cancer are ages 60 years and older, and many may never experience symptoms and problems related to prostate cancer. However, those who develop prostate cancer at ages younger than 60 tend to exhibit a more aggressive and rapidly progressing form of the disease. 
GlobalData epidemiologists examined prostate cancer incidence trends in men ages 30–59 years in the 8MM between 2008 and 2019 and found that Spain, the UK, and Japan have all seen an increase in incidence in the younger populations. The increase was from 15 cases to 17.5 cases per 100,000 population in Spain, from 14 cases to 20 cases per 100,000 population in the UK, and from 4.6 cases to 7 cases per 100,000 populations in Japan. Incidence trends in China could not be confidently drawn due to data limitations. Figure 1 presents the temporal trends in incidence in this population.
Figure 1: Prostate cancer incidence (cases per 100,000 population), ages 30–59 years, men, 2008 and 2019
PSA screening coverage alone does not explain the increase in prostate cancer incidence in younger men in Spain, the UK, and Japan. PSA screening prevalence has been low in Japan even though it was recommended by the Japanese Urological Association in 2010. The increase in incidence in Japan could potentially be explained by the slow continued increase in disease awareness and screening uptake, but researchers believe the main driving factors are increasingly westernized lifestyles, decreased physical activity, and increased uptake of fatty foods. The increase in the UK is unusual, as PSA testing was never used at the national level and the UK National Screening Committee still recommends against PSA screening in men over 50 years old. Similarly, screening is done voluntarily in Spain, and is not recommended at the population level.
As the younger population is more likely to have fast-progressing and more advanced prostate cancer, this is a population that should be targeted for high-risk screenings. More studies are needed to better understand the driving forces behind the increase in incidence in this population. In 2018, the US Preventative Services Task Force supported PSA-based prostate cancer screening in some men ages 55–69 years old. Combined with an observed increase in Stage IV incident prostate cancer, this may lead to new guidelines coming out regarding prostate cancer screening in the general population.
Related Reports
GlobalData (2019) Expert Insight: Higher Proportion of Incident Cases of Prostate Cancer Diagnosed at Stage IV in the US. GDHC2444EI, May 2019
GlobalData (2019) Prostate Cancer: Epidemiology Forecast to 2028, August 2019, GDHCER215-19
GlobalData (2019) Prostate Cancer: Global Drug Forecast and Market Analysis to 2028, August 2019, GDHC162PIDR