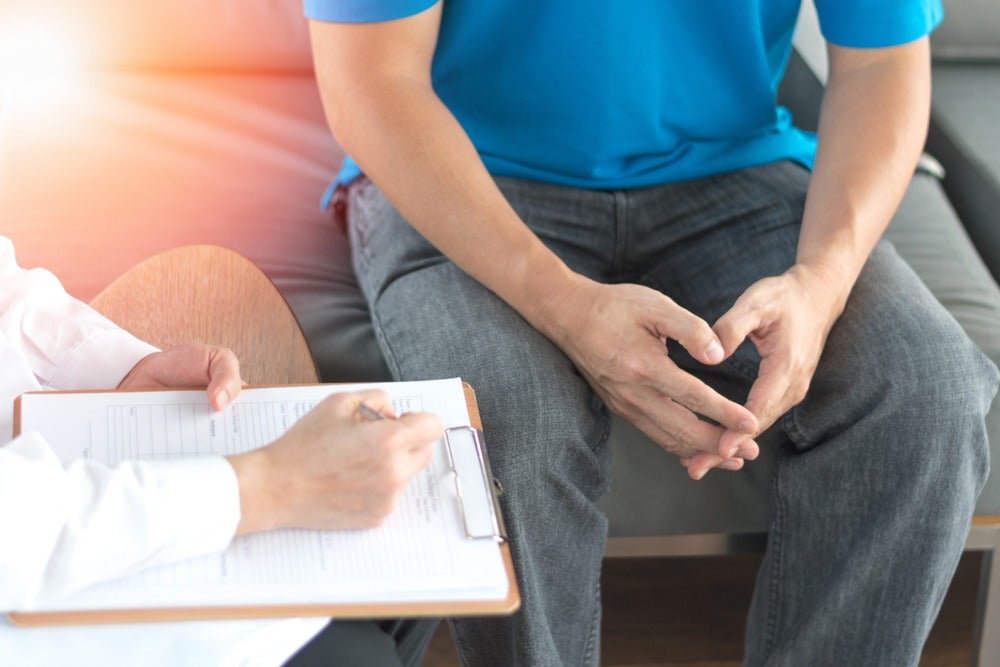 Myovant Sciences' relugolix's clinical advantages might not be impactful enough to support uptake in castrate-sensitive prostate cancer (cancer that can be controlled via limiting testosterone levels).
Prostate cancer relugolix
This is in contrast to analysts' positive market sentiments based on relugolix's oral administration and its efficacy potential in rapidly altering testosterone levels and preventing testosterone flares (a temporary increase in body testosterone levels).
Nonetheless, experts noted relugolix's likely Phase III success and US Food and Drug Administration (FDA) approval are supported by clinically relevant Phase II data.
Experts said patients may still prefer generic leuprolide's subcutaneous administration over once-daily oral relugolix because leuprolide, which is the Phase III comparator, is only injected every three to six months, with relugolix having potentially high out-of-pocket patient drug costs.
Poor relugolix compliance could pose an efficacy issue, as its potential edge of restoring testosterone levels could then quickly become a drawback, they added.
Although quickly changing testosterone levels and preventing testosterone flares may be beneficial in certain patients, these relugolix features are already seen with Saint Prex, Switzerland-based Ferring Pharmaceuticals' Firmagon (degarelix), experts noted.
Even then, these advantages are not enough to support Firmagon uptake, impeded by its once-monthly subcutaneous administration, they said.
Prostate cancer: Phase III HERO trial
The 1,100-patient, randomised, open-label Phase III HERO trial (NCT03085095) is comparing relugolix with leuprolide in castrate-sensitive (or androgen-sensitive) prostate cancer, with a primary endpoint of testosterone suppression to more than or equal to 50ng/dL for 48 weeks.
Topline results are expected in the fourth quarter of 2019, with a New Drug Application submission planned for early 2020, according to an analyst report. Relugolix is estimated to have sales of $200 million by 2025, the report states. Myovant has a market capitalisation of $1.6 billion.
Relugolix is likely to meet its Phase III endpoints, supporting FDA approval, considering it was able to go below 20ng/dL in Phase II, which is clinically relevant, experts said. The Phase II (NCT02083185) was a comparably designed trial but only enrolled 136 patients, according to ClinicalTrials.gov, the US National Library of Medicine website.
Firmagon's advantage over leuprolide is that the former does not have associated cardiovascular risk, but it would be presumptive to say its upper hand is evident in relugolix even if they share the same mechanism, they added.
Myovant did not respond to an interview request.
Reservations over claimed advantages
Relugolix's main point of difference is that it is a once-daily oral therapy, which may be preferable for some patients, said a urologic oncologist and Dr Cy Aaron Stein, professor of the Department of Medical Oncology at the City of Hope Comprehensive Cancer Center, Duarte, California, US.
For example, some patients have to drive for hours to get a single outpatient leuprolide injection at a speciality care centre, the oncologist said.
However, in castration-sensitive prostate cancer, this supposed edge may not be applicable to all patients, said the oncologist, a HERO investigator and Dr Nima Sharifi, director of the Center for Genitourinary Malignancies Research at the Cleveland Clinic, Cleveland, Ohio, US.
There are patients who may prefer to have a single injection every few months versus a daily oral treatment, the investigator noted.
Leuprolide is injected every three or four months, the oncologist said, with Stein noting some patients can come in every six months. On average, castrate-resistant prostate cancer patients take testosterone-reducing treatments for three years on average before they become resistant to this therapy approach, with some patients having this extended to a decade, Stein noted.
Adherence could also be a problem with oral treatment, especially once relugolix's side effects hit, including hot flashes and fatigue, Stein added. In addition, an oral therapy would have higher out-of-pocket costs to the patient, unlike an injection, the investigator and Sharifi noted.
In general, insurance companies cover the bulk of leuprolide payments, Sharifi said.
Compliance is likely to be a relugolix efficacy issue since its potential advantage of rapid decrease and testosterone restoration could be upended if a patient misses a relugolix dose, the oncologist and Sharifi said. At that point, there could be an unintentional testosterone restoration, the oncologist explained.
Rapid testosterone level changes are only desired in certain patients, like those who are under intermittent androgen-depravation (hormone) therapy, the oncologist and Sharifi said. These patients have a slowly developing disease, where they do not have metastasis, the oncologist noted. Leuprolide takes about 20 days to reduce testosterone, he said.
Reassuringly, there are a fair number of patients who undergo intermittent androgen-depravation therapy, the oncologist and Sharifi said. While the oncologist said 25% of patients who fail radical prostatectomy (complete removal of the prostate) or radical radiotherapy (treatment using high-energy X-rays) are prescribed intermittent androgen-deprivation therapy, Stein said 5-10% of his patients undergo this approach.
Rapid testosterone level changes
The feature of rapid testosterone level changes is already a feature of Firmagon, the oncologist noted. Firmagon reduces testosterone levels in three to four days and so it is unclear if relugolix offers a benefit beyond what is already available, Stein said. Firmagon's annual cost of treatment is $4,411, according to public records.
Another advantage relugolix holds over leuprolide, but is already seen with Firmagon, is the lack of testosterone flare after treatment initiation, the oncologist and Stein said.
Both relugolix and Firmagon are (luteinizing hormone-releasing hormone) LHRH receptor antagonists where, after a cascade of events, there is an eventual impact on testicular testosterone release, the oncologist explained.
In contrast, leuprolide is an LHRH receptor agonist, where a significant release of LHRH leads to a testosterone flare for 13-14 days before it subsides to negligible levels at day 28, he added. Leuprolide is designed to reduce testosterone levels below 20 ng/dL, public information shows.
Testosterone flare should be avoided in patients with bone metastasis as this could further stimulate disease activity, leading to significant pain or spinal cord compression, Stein said. Leuprolide is administered with the antiandrogen medication bicalutamide to prevent such flares, the oncologist said. But Sharifi said preventing testosterone flare may not be relevant to all patients because in-patients already taking leuprolide, the surge may only be marginal.
That said, Firmagon has seen limited uptake despite its advantages, the oncologist said. Stein and the oncologist said Firmagon's once-monthly administration is an issue, with Stein noting patients can switch to leuprolide with its longer-lasting testosterone reduction effect.
Low testosterone levels support Phase III success, approval
According to relugolix's Phase II data, it is able to reduce testosterone levels on par with leuprolide, supporting Phase III success, said the investigator and the oncologist. After 24 weeks of treatment, the median testosterone levels in the 75-patient relugolix arm were 8.9ng/dL, whereas in the 20-patient leuprolide arm this was 11.5ng/dL, according to an ASCO GU 2016 poster (abstract no. 200). The difference between the two arms is negligible, Sharifi and Stein said.
The FDA said the definition of castration levels is below 50ng/dL and so these Phase II levels would already be approvable, the oncologist noted. However, this 50ng/dL bar is based on historical data where testosterone was previously challenging to measure, he said.
And so, for real-world relevance, relugolix should maintain testosterone levels under 20ng/dL, the oncologist noted. Below 20ng/dL is the level seen in patients after orchiectomy (testicle removal), the investigator explained.
This means that if relugolix was 45ng/dL and leuprolide is 11ng/dL, this would draw real-world efficacy reservations, even if relugolix were approvable, the oncologist added. It is unclear why both treatments would not also see the same levels in Phase III as in Phase II as both treatments have comparable mechanisms to reduce testosterone, Stein added.
Relugolix's Phase II side effects are comparable with available therapies like leuprolide, which is reassuring, the investigator said. The most common relugolix side effects were hot flashes (60%), fatigue (15%), elevated alanine aminotransferase (10%), nasopharyngitis (5%) and elevated aspartate aminotransferase (10%), according to the ASCO GU poster.
What is unique about Firmagon in contrast to leuprolide is that the former does not trigger cardiovascular issues, the oncologist said. However, while Firmagon and relugolix are both LHRH receptor antagonists, it cannot be guaranteed this advantage would also be seen with relugolix, he said.
Stein and Sharifi agreed, noting that cardiovascular issues are not related to the mechanism but to testosterone reduction, and so could be seen with relugolix. Testosterone decrease can lead to muscle mass loss and thus fat increase and potentially diabetes risk, Sharifi explained.
by Reynald Castaneda in London
Reynald Castaneda is a Senior Reporter for Pharmaceutical Technology parent company GlobalData's investigative journalism team. A version of this article originally appeared on the Insights module of GlobalData's Pharmaceutical Intelligence Center. To access more articles like this, visit GlobalData.