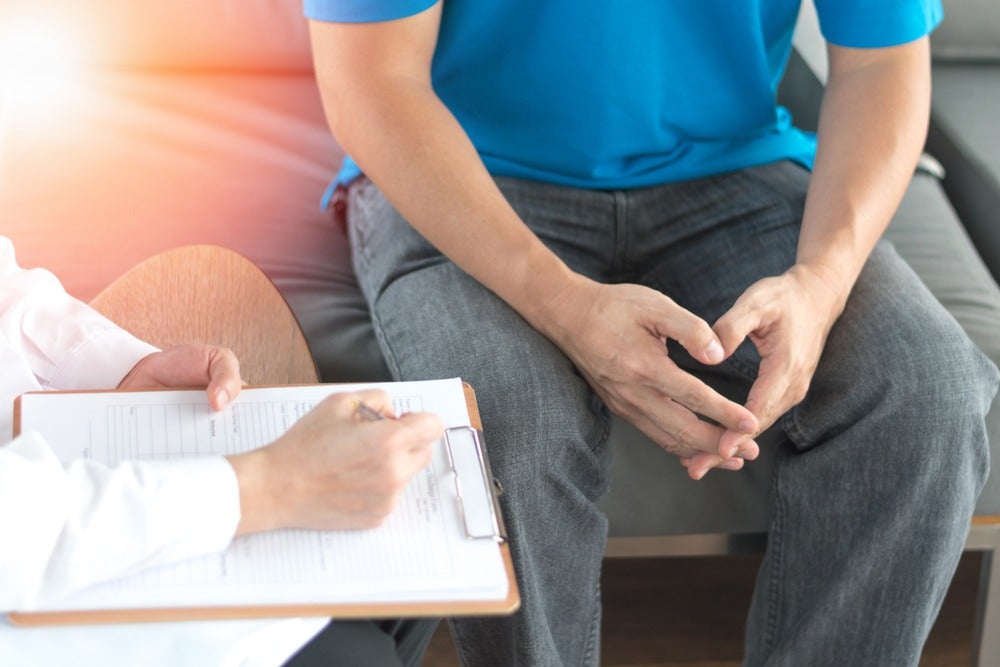 During this year's American Society of Clinical Oncology (ASCO 2019) meeting in Chicago, several prostate cancer trials of second-generation hormonal agents were discussed, including the SPARTAN, ENZAMET and TITAN trials, which are investigating the expansion of these agents beyond their originally approved metastatic castration-resistant setting.
Prostate cancer trials 2019
The outcomes of these trials collectively will continue to improve treatment outcomes for prostate patients throughout the treatment paradigm.
Johnson & Johnson's drug Erleada (apalutamide) was discussed in two prostate cancer settings; non-metastatic castration-resistant prostate cancer where it gained FDA approval in February 2018 based on findings from SPARTAN and in metastatic hormone-sensitive prostate cancer post the announcement of the promising results from the TITAN trial at ASCO.
A post-hoc analysis of SPARTAN was undertaken to establish its appropriate place in therapy in what is an already crowded market that includes Astellas's Xtandi (enzalutamide).
When compared to Xtandi, Erleada had no significant improvement in metastasis free survival, although it did have fewer reports of hypertension. The post-hoc analysis looked at the age-related efficacy and safety of Erleada with a focus on patients aged 75 and over. It concluded that 50% of patient's ≥ 75 years experienced a grade 3/4 event compared to 37% of patients under 65 years in the Erleada group. Hence this information is useful when considering therapy and counselling patients with regard to drug selection when considering their age and co-morbidities.
The TITAN trial readout produced the second round of discussion in the oral genitourinary (prostate) cancer session on Friday 31st of May, comparing Erleada plus androgen deprivation therapy (ADT) versus ADT alone in patients with the newly diagnosed disease, with the goal of showing a benefit on radiographic progression-free and overall survival. The results showed that there was a significant improvement in overall survival with a 33% reduction in the risk of death and a 52% reduction in the risk of progression. Furthermore, the addition of Erleada prolonged time to cytotoxic chemotherapy (61%) and PSA progression (74% risk reduction). With health-related quality of life maintained, and no new side effects noted with the drug, it was concluded that the addition of Erleada to ADT should be made a treatment option and be included as a standard of care option.
KOLs stated that the additional cost of therapy is an issue for underinsured patients struggling with the cost of medication, especially considering the long duration of this therapy. KOLs also stated after performing subgroup analysis that the drug did not prove to be a suitable choice if patients had a visceral disease and bone metastasis at baseline, if they had received prior docetaxel, or were aged 65 and over. Irrespective of these subsect discrepancies in outcome statistics, on the 31 of May post the release of the data Johnston & Johnson has chosen to seek regulatory approval for the new indication from the US Food and Drug Administration (29 April 2019), Japanese Ministry of Health, Labour and Welfare (31 May 2019) and European Medicines Agency (4 June 2019). Once approval is gained, Erleada may find it hard to maintain its position as a key player due to being first to market in the metastatic hormone-sensitive prostate cancer space, as there are many studies currently being undertaken such as ARASENS which is looking at the use of Orion's darolutamide and ARCHES using, Xtandi which may produce equal outcome data.
For Janssen, ASCO 2019 highlighted the market potential of Erleada but a head-to-head trial against Xtandi, and potentially other in-class drugs is necessary if they wish to gain the market leadership.
Related reports
GlobalData (2019). Expert Insight: NICE Rejection for Xtandi: What Does It Mean for Patients with Non-Metastatic Castration-Resistant Prostate Cancer?, April 2019
Forthcoming report
GlobalData (2019). Prostate Cancer: Global Drug Forecast and Market Analysis to 2028, to be published