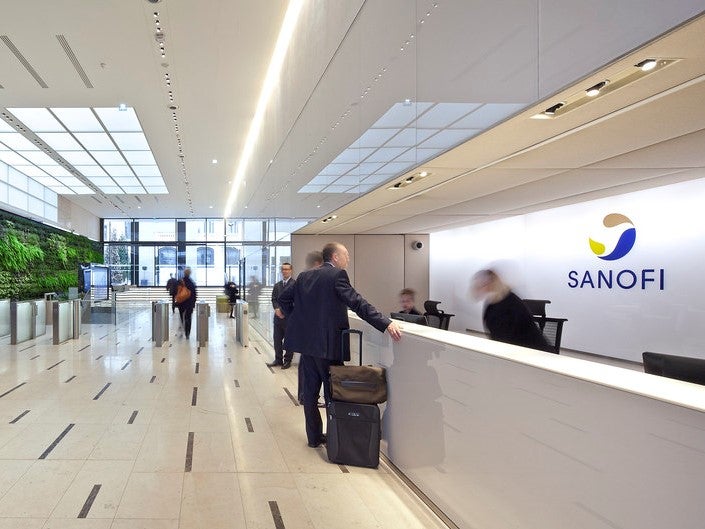 Alnylam Pharmaceuticals has announced a collaboration with Regeneron Pharmaceuticals to discover, develop, and commercialize new RNA interference (RNAi) therapeutics for a broad range of disease targets expressed in the eye and central nervous system (CNS), as well as a select number of targets expressed in the liver.
The deal will enable both companies to anchor their scientific and technological expertise and build upon pre-clinical data obtained on delivery of RNAi therapeutics to achieve target gene silencing in the eye and CNS.
As a result of the agreement, Regeneron will invest $800M into Alnylam and in return elevate its own Regeneron Genetics Center (RGC).
The partnership will also continue their previous collaboration to identify RNAi therapeutics for chronic liver disease and non-alcoholic steatohepatitis (NASH).
The alliance with Regeneron will further enable Alnylam to develop its industry-leading RNAi therapeutics pipeline. It will also allow Regeneron to deepen its existing pipeline further.
Finally, the collaboration and conclusion process will enable Alnylam to gain further momentum to enhance and establish the existing pipeline therapies for rare diseases, and create its own space in the field of RNAi therapeutics.
Simultaneous to initiating this new agreement, Alnylam announced it is concluding the research and product option phase of a 2014 RNAi therapeutics alliance in rare genetic diseases with Sanofi.
This has led to Sanofi obtaining the rights for global development and commercialization to fitusiran, an investigational RNAi therapeutic, as well as patisiran and vutrisiran.
As part of the conclusion agreement with Sanofi, there has been advancement with a selected investigational asset in an undisclosed rare genetic disease through the end of IND-enabling studies.
The Nobel Prize–winning technology holder Alnylam has a series of therapies in its pipeline for various diseases, with GlobalData's pipeline drugs database indicating infectious diseases, metabolic disorders, and oncology are the top three therapy areas of interest.