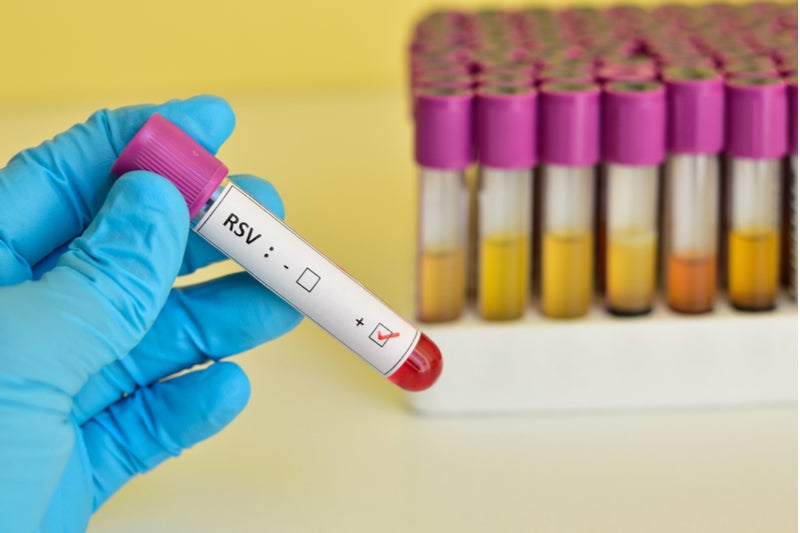 Rates of hematopoietic stem cell transplantation (HSCT), the transplantation of stem cells from a donor or one's self often used as a treatment for leukaemia, lymphoma, and immune disorders, among other diseases, have seen significant rises globally in recent years. 
Respiratory syncytial virus infections
Accessibility and improvements in treatment have increased the rate at which HSCT is performed. However, HSCT patients are immune-compromised and are at risk for health problems that otherwise would not be significant in healthy adults. The markets of the Asia-Pacific are experiencing an increase in HSCT rates and will need to be ready for the added burden of HSCT-related issues such as respiratory syncytial virus (RSV) infections. 
Figure 1 presents the number of HSCT cases with RSV infection in the five Asia Pacific markets (APAC: Japan, Australia, urban China, India, and South Korea) from 2018 to 2028
RSV is a common viral infection in infants, and almost 100% of kids will have gotten sick from it by the age of two. Normally, RSV presents similarly to a common cold, but it can lead to severe complications including death in vulnerable populations. 
In up to 50% of HSCT patients who get infected with RSV, the disease can progress to lower respiratory tract infection, including pneumonia and acute bronchitis.
The Asia Pacific has seen significant increases in the rates of HSCT performed annually as access to HSCT improves globally, rising from 0.53 HSCT cases per 100,000 population in 2008 to 1.26 in 2018, and expected to grow to 1.39 HSCT cases per 100,000 population by 2028 in the APAC markets combined. RSV spreads rapidly through close contact with those that are contagious, and those with weakened immune systems are vulnerable targets for the spread of the virus. 
Currently, there are limited data on the infection rates of RSV in HSCT patients in the Asia Pacific markets and more research is needed to understand the burden of this disease, to best ensure timely prophylactic treatment and prevention practices. 
Related reports
GlobalData (2019). RSV: Epidemiology Forecast in Asia-Pacific Markets to 2028, to be published
GlobalData (2019). RSV: Epidemiology Forecast to 2028: Epidemiology Forecast to 2028, July 2019, GDHCER210-19