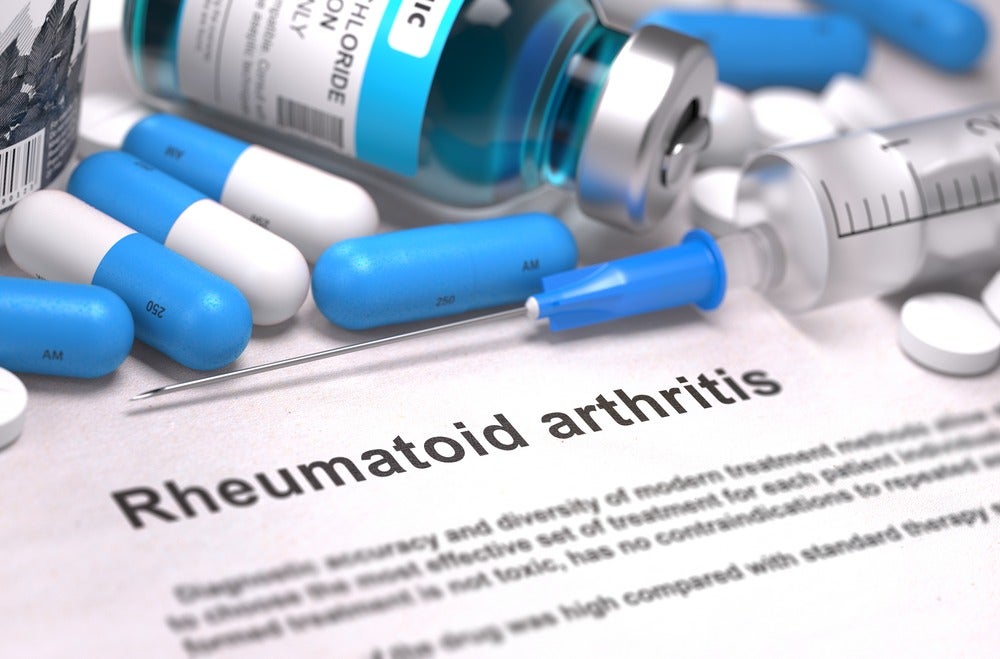 Guangzhou-based biotechnology company Bio-Thera Solutions Ltd announced the initiation of its Phase III clinical trial for BAT1806 on 23 January.
Rheumatoid arthritis treatment
BAT 1806 is a proposed biosimilar of Roche/Genentech's first-in-class anti-interleukin (IL)-6 biologic, Actemra/RoActemra (tocilizumab). The announcement marks the start of the first Phase III trial evaluating a tocilizumab biosimilar.
The study will compare the safety and efficacy of BAT1806 against the reference product in over 600 patients with rheumatoid arthritis (RA) across more than 45 sites worldwide, including locations within the EU and the US.
Once launched, tocilizumab biosimilars are expected to impact Actemra/RoActemra's sales.
Tocilizumab biosimilars
Tocilizumab biosimilars are expected to reach sales of $263.2 million in the US and $116.8 million in the five major European markets of France, Germany, Italy, Spain and the UK by 2027. This represents a loss for reference Actemra/RoActemra sales of $370.5 million in the US and $196.1 million in the five EU nations from peak sales in 2021, according to GlobalData's Rheumatoid Arthritis: Global Drug Forecast and Market Analysis to 2027 report.
This precipitous drop in sales also reflects expected competition from pipeline anti-IL-6 biologics, such as R-Pharm's olokizumab and Sanofi/Ablynx's vobarilizumab. GlobalData expects that by 2027, biosimilars will have claimed about 40% of branded Actemra/RoActemra shares in the US and 5EU.
With the results from Bio-Thera's clinical trial expected in the second half of 2020 and filing for marketing authorisation expected in 2021, GlobalData does not anticipate tocilizumab biosimilars to be available until after Actemra's exclusivity is lost in the US in Q1 2022.
Although BAT1806 is the first tocilizumab biosimilar to be evaluated in a Phase III study, GlobalData believes that competition in this drug class is only beginning.
Biosimilars currently in development
In addition to BAT1806, there are four tocilizumab biosimilars currently in development, two of which are in Phase I trials. Notably, Mycenax Biotech Inc completed a Phase I trial of its tocilizumab biosimilar, LusiNex, in December 2018, and announced that the drug had met all relevant primary endpoints.
According to the accompanying press release, Mycenax plans to seek scientific advice from European and Japanese regulatory authorities in Q1 2019 in order to finalise plans for its Phase III study design. Assuming that Mycenax is able to begin Phase III studies towards the beginning of 2H 2019, GlobalData expects clinical trial read-outs to be available by the end of 2020.
Despite Bio-Thera's head start, one factor that could give LusiNex an advantage over BAT1806 is Mycenax's goal to pursue Phase III clinical evaluations of both intravenous (IV) and subcutaneous (SC) formulations of the tocilizumab biosimilar.
In contrast, BAT1806 is currently only being developed as an IV formulation. Based on insight from key opinion leaders (KOLs) and high-prescribing rheumatologists interviewed by GlobalData, nearly 50% of RA patients in the US and 70% of patients in the five EU nations use the SC formulation of branded Actemra/RoActemra.
Outlook for biosimilar uptake
However, GlobalData also notes that biosimilar uptake in the past has typically been more rapid and complete for IV drugs, particularly in the five EU nations, due to the major role that hospitals play in this market. Thus, launching both formulations simultaneously would likely be the best approach for dominating the tocilizumab biosimilar market.
Although Bio-Thera may have a head start, GlobalData believes that Mycenax's strategy to develop and launch both IV and SC versions of its tocilizumab biosimilar could give it a better advantage in this market.