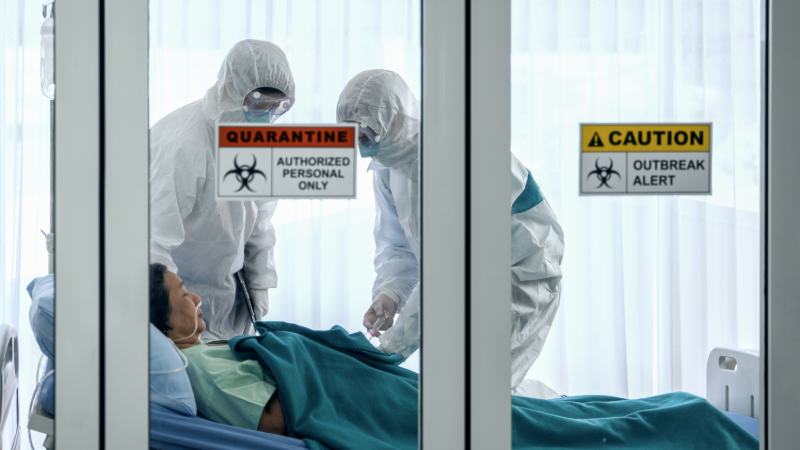 Many patient groups are at an increased risk of infection due to the global Covid-19 pandemic, extending to rheumatology patients who have been prescribed immunosuppressant medication. Although rheumatology patients are not the most at-risk demographic, the coronavirus outbreak has presented these patients with medical and logistical difficulties that can jeopardise their treatment.
In March, the UK's National Healthcare Service (NHS) published a clinical guide for the management of rheumatology patients during the Covid-19 pandemic, detailing what constitutes an at-risk patient and listing immunosuppressants that could put patients at risk of infection, as well as providing other general considerations. However, the recommendations about how to alter a patient's treatment regimen rely heavily on maximising home administration, issuing prescriptions for longer durations, and reducing a patient's medication when necessary. These recommendations are not always feasible depending on the type of medication the patients have been prescribed and the severity of the patients' symptoms.
The NHS clinical guide defines at-risk rheumatology patients as those receiving conventional disease-modifying drugs (cDMARD), Janus kinase (JAK) inhibitors, and biologics. Of the rheumatology diseases listed by the guide, only polymyalgia rheumatica (PMR) was listed as posing an increased risk. Rheumatoid arthritis, psoriatic arthritis, ankylosing spondylitis, and juvenile idiopathic arthritis are listed as increased/high risk. All of the remaining 26 diseases listed in the guide were listed as either high or high/very high risk, demonstrating the importance of managing the risk of infection in these patients. The guide also defines risk depending on what and how many immunosuppressive medications are being taken, based on the combination of the following risk factors:
High doses of immunosuppressants
Active disease
Presence of other comorbidities, such as various pulmonary, renal, or heart conditions
Pregnancy and older age
If a rheumatology patient becomes infected with coronavirus, they are advised to temporarily stop their cDMARD and biologic therapy, contacting their local rheumatology service for advice about when to restart treatment. Patients who have been prescribed prednisolone have a more complicated recommendation, as the treatment must be tapered to avoid adrenal insufficiency and a lack of cortisol, which can trigger withdrawal symptoms. The guide stipulates that patients infected with coronavirus who are taking either hydroxychloroquine or sulfasalazine may continue with their medication. Other types of treatment putting patients at risk include stem cell transplants and apheresis.
Patients presenting with multisystem disease affecting the heart, lungs, and renal involvement, or elderly patients taking immunosuppressive medication, are even more vulnerable. The NHS is required to protect these vulnerable individuals from the risk of coronavirus infection while reducing the risk of transmission between people attending clinical facilities and freeing up capacity for inpatient and high-dependency care. As a result of these measures, long-term patient follow-up visits are likely to be postponed until the pandemic crisis period has passed, and the use of home care immunosuppressant administration will be increased. Although some of the precautions listed above partially mitigate the issues facing rheumatology patients, the offered solutions are not ideal and can severely affect the treatment of this patient group. Specifically, patients on immunosuppressive medication, such as biologics or JAK inhibitors, are usually on the more severe end of the disease spectrum, so halting their treatment indefinitely is not an appealing course of action.
Moreover, some treatments such as intravenously administered biologics can only be provided at a specialised clinic, and it is not always feasible to delay infusions or swap the patient to a subcutaneous therapy that can be administered at home. Patients may not respond to the new treatments after swapping or could struggle to administer the drug themselves, as is the case for many elderly patients. Unfortunately, the NHS recommendations do not contain other advice for patients on cDMARDs versus JAK inhibitors or biologics, or any further suggestions in the event of an increase in Covid-19 prevalence, as set out by the NHS escalation matrix. For the duration of the current Covid-19 pandemic, it is important that rheumatology patients are not ignored by the NHS because they are not at the highest risk of infection, and instead have their medical needs adequately addressed.