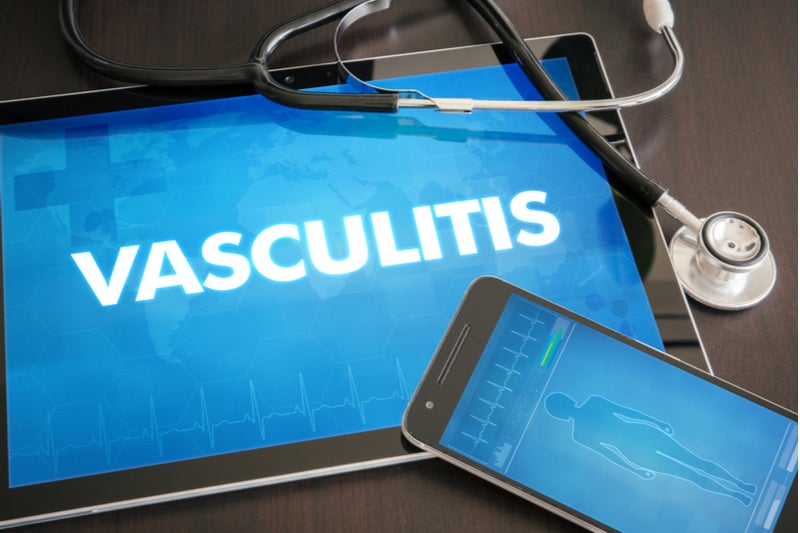 On 30 September the US Food and Drug Administration (FDA) approved F. Hoffmann-La Roche's Rituxan (rituximab) for the treatment of two rare forms of vasculitis in children over two years old: granulomatosis with polyangiitis (GPA) and microscopic polyangiitis (MPA).
This is a major breakthrough as Rituxan, in combination with glucocorticoids, is the first approved treatment for these patient populations. Both GPA and MPA are associated with severe symptoms and can be life-threatening disorders, so the approval of Rituxan has filled a serious unmet need. This follows on from the approval of Rituxan for use in adult patients with GPA and MPA in 2011.
The approval was based on the results of the PePRS Phase IIa study. By month six of the study, 56% of patients had achieved remission; by month 12, 92% had achieved remission; and all of the patients in the trial had achieved remission by month 18. The trial also demonstrated Rituxan's safety profile in pediatric patients was similar to the safety profile in adult patients.
Despite having a large impact on GPA and MPA pediatric patients, this label expansion is unlikely to have much impact on overall sales for Rituxan, which has been facing strong biosimilar competition in recent years. Rituxan was first approved in 1997 and lost patent protection in 2013 and 2018 in the EU and the US, respectively. There are several rituximab biosimilars on the market and Roche has seen decreasing annual revenue for Rituxan since 2014. As GPA and MPA are both rare disorders, the label expansion is unlikely to overcome revenue lost to biosimilars.
Related Reports:
Pediatric Combination Vaccines: Global Drug Forecast and Market Analysis to 2028