The regenerative medicine advanced therapy (RMAT) designation is an award conceived by the 21st Century Cures Act, designed to expedite the approval of regenerative medicine products in the US. Its creation recognises the need for distinct regulatory approaches to accelerate the approval and review of innovative therapeutic approaches to counter significant unmet clinical needs.
Advantages of the RMAT include all the benefits of the Fast Track and Breakthrough Therapy designation programs, including early interactions with the US Food and Drug Administration (FDA) that often involve discussions pertaining to the inclusion of surrogate or intermediate endpoints to support accelerated approval. The FDA will assess each application for RMAT designation to review the preliminary clinical evidence and the potential for the therapeutic product to address an unmet clinical need. From this perspective, the therapeutic modalities, common targets and disease areas for particular products which gained an RMAT designation may illustrate the future direction of cell and gene therapy in oncology.
GlobalData has identified that 26% of all cell and gene therapies in late-stage development in the US are being developed for oncology, highlighting the clear emphasis on developing this therapeutic modality for cancer indications. This is reflected by the number of oncology agents that have received an RMAT designation.
The table below highlights the cell and gene therapies being developed for oncology treatment that have been awarded an RMAT designation.
More than half of the cell and gene therapy oncology products that have been awarded an RMAT have been CAR-T cells. This highlights the FDA's recognition of this innovative approach as one of the leading therapies in the future treatment paradigm for cancer. Important to note is that the RMAT designation has been awarded to CAR-Ts targeting CD19, CD-30 and BCMA. These designations indicate the support for the increasing use of autologous CAR-Ts targeting established targets (CD-19) or novel targets (CD-30 and BCMA) across multiple haematological malignancies.
The most recent RMAT designation for a CAR-T was awarded to ALLO-715. This was the first allogeneic CAR-T therapy to be awarded an RMAT, indicating a future shift from autologous to allogeneic CAR-T therapy. Key opinion leaders interviewed by GlobalData highlight that allogeneic, 'off-the-shelf' alternatives that are ready for immediate use can reduce the costs and delays associated with manufacturing, circumventing key obstacles associated with the clinical use of autologous CAR-T cells.
The FDA has also recognised burgeoning cell and gene therapy modalities with the RMAT designation, namely modified T cell therapies, tumour-infiltrating lymphocyte (TIL) therapy and other forms of allogeneic cell therapies. These therapies are typically in earlier stages of clinical development but represent a promising next generation of cell and gene therapies. Target indications for these novel therapies include solid tumours, which have been difficult to target for CAR-T therapy in part due to their heterogeneity and lack of targetable antigens. These novel approaches promise to bridge the gap and bring cell and gene therapy into the future treatment paradigm for solid tumours.
As we enter a modern era of regenerative medicine, the RMAT designation recognises some of the most innovative forms of cell and gene-based therapies for cancer and is designed to accelerate their route to the clinic. The distribution of RMAT awards also hints at potential future treatment paradigms in cancer treatment, namely the expanding use of autologous and allogeneic CAR-T cell therapy, and the use of novel cell and gene therapies to allow the targeting of solid tumors. GlobalData's upcoming thematic report, Gene Therapy in Oncology, will be available on the report store for a more detailed insight into the future of gene therapy in oncology.
Cell & Gene Therapy Coverage on Pharmaceutical Technology supported by Cytiva.
Editorial content is independently produced and follows the highest standards of journalistic integrity. Topic sponsors are not involved in the creation of editorial content.
Free Whitepaper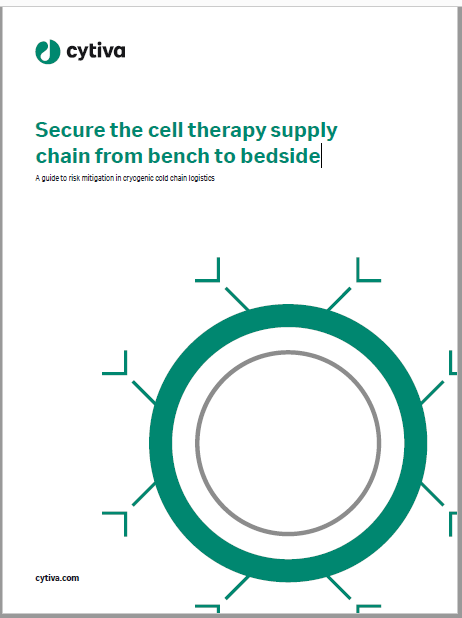 Secure the cell therapy supply chain from bench to bedside
The development of cell therapies is changing healthcare, delivering new hope to thousands of patients around the world. The vein-to-vein workflow for these therapies, however, is not without challenges, many of which will increase as we scale up to treat more patients. Download this free guide from Cytiva to learn more about the challenges and risks associated with the cryogenic supply chain for cell therapies, and how supply chain disruptions can best be mitigated.
by Cytiva Thematic
By clicking the Download Free Whitepaper button, you accept the terms and conditions and acknowledge that your data will be used as described in the Cytiva Thematic privacy policy

By downloading this Whitepaper, you acknowledge that we may share your information with our white paper partners/sponsors who may contact you directly with information on their products and services.

Visit our privacy policy for more information about our services, how we may use, process and share your personal data, including information on your rights in respect of your personal data and how you can unsubscribe from future marketing communications. Our services are intended for corporate subscribers and you warrant that the email address submitted is your corporate email address.