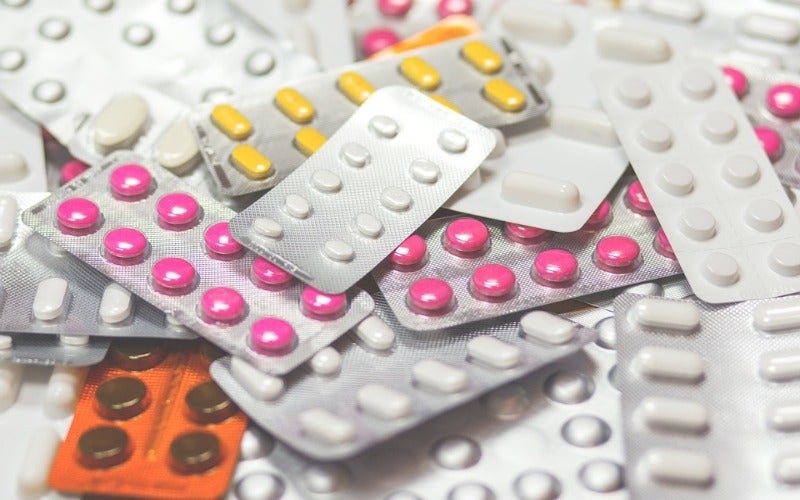 With drug pricing and reimbursement cited as a major obstacle for the pharmaceutical industry in a recent survey, the question many observers may be asking is, will the high cost of robotics be enough to drive down the cost of producing drugs?
With pharmaceutical companies continually on the lookout for improvements to cut costs, improve profit margins, increase efficacy and make market access for medicines easier, automation (alongside other innovations) has long held out the promise of making this a reality.
In 2017 the global pharmaceutical market was valued at $959.4 billion and is forecast to reach $1.51 trillion in 2024 (at a compound annual growth rate of 6.7%), according to GlobalData.
In a recent survey conducted by GlobalData, 51% of global industry respondents said drug pricing and reimbursement constraints are expected to have a negative impact on the pharmaceutical industry.
Robots in drug manufacturing
Since 1990 the price of manufacturing robots has decreased in real terms compared to labour costs, which have been increasing in the US. Besides, demand from global emerging economies has caused an increase in the production of robots in poorer economies, which may help bring robots to become cheaper.
The pharmaceutical industry has also seen advancement in the benefits of personalised medicine, which allows drugs to be customized to individual patients, thereby increasing efficacy. Automation is crucial for this to become commercially viable, as it will help reduce the complexity of the process and keep costs low while also increasing the speed of analysing individual gene sequences.
Currently, the industry produces billions of medicines each month, all of which are inspected thoroughly before being distributed. Manufacturers are responsible for ensuring that each medication has undergone quality checks and is packaged and labelled correctly. Packaging systems use automation to manage capping, labelling and bottle orientation. Using techniques such as Raman spectroscopy it is possible to measure molecule vibration and rotational energy to ensure compounds are correctly composed. This has sped up the process and has also cut the labour unit costs involved.
It usually takes up to 10 years for a pharmaceutical company to develop a drug from discovery to regulatory approval. Currently, the estimated price of developing treatment is around $2.6 billion as it includes the cost from nine out of 10 candidates that fail between Phase I and regulatory approval. The evolution of artificial intelligence (AI) will allow big pharmaceutical companies to address this issue. Sanofi has signed a deal with a UK AI company to help hunt for metabolic disease therapies.
With the new processes available it is only a matter of time before automation is fully introduced to the pharmaceutical industry. Oxford BioMedica in the UK has announced plans to invest £4 million ($5.1 million) to build digital and robotic capabilities to help with cutting-edge treatments.
The introduction of robots will help to increase capacity, reduce manufacturing costs and also reduce waste. Although the cost is high in the short term, the return on investment is highly beneficial especially as the pricing and reimbursement of drugs continue to be a problem.