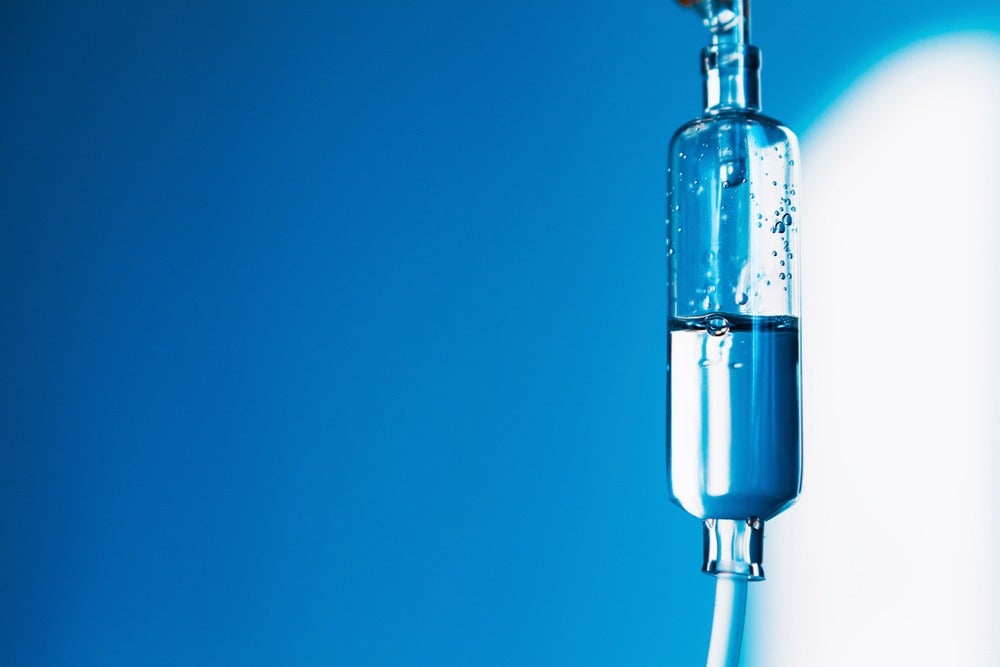 Roche 's RXDX-105, which was being developed by Ignyta , has had its development discontinued, according to an industry source.
The move comes after the two companies merged as part of a $1.7 billion deal in December 2017.
Roche buys Ignyta: RXDX-105
RXDX-105 was a RET/BRAF (gene mutation) inhibitor that was being tested in Phase I/Ib trial (NCT01877811) in patients with advanced lung cancer and other solid tumours harbouring a RET alteration.
The trial is still listed as active but is no longer recruiting, according to the US National Library of Medicine website ClinicalTrials.gov, with a primary completion date of December 2018 and study completion date of June 2019.
In September 2017, prior to the merger, Ignyta announced the trial would be concluded with no further enrolment and the company would provide an update on this programme in the first half of 2018.
No new trials for RXDX-105 planned
Roche has not mentioned the company's development plan for RXDX-105 in its updates, nor announced a decision to terminate the drug's development. However, according to a source, who was an investigator on Phase I/Ib trial of RXDX-105, the new data for this study will be presented, but no new trials of this drug are planned.
RXDX-105 was Ignyta's second lead candidate. The drug was regarded by analysts and experts as a competitor for two other selective RET inhibitors: Blueprint Medicines' BLU-667 and Loxo Oncology 's LOXO-292, which are expected to reach sales of $734 million and $1.1 billion, respectively.
The source noted that while the drug showed some early response, it was not as selective to RET as BLU-667 and LOXO-292.
Its early Phase I/Ib data showed efficacy among non-small-cell lung cancer (NSCLC) patients in December 2016, sparking a 6% stock rise. A late-breaking abstract at the European Society for Medical Oncology (Esmo ) Congress in September 2017 triggered a 3% stock rise when RXDX-105 reported a preliminary objective response rate (ORR) of 75% in patients with NSCLC with non-KIF5B-RET fusions (chromosomal rearrangements), with 6 out of 8 patients achieving a partial response.
This news service reported in August 2017 that RXDX-105's targeting of BRAF in addition to RET could lead to more widespread efficacy but also yield greater toxicity. At the 2017 ESMO presentation, Ignyta reported that most adverse events were Grade 1 or 2, with the most common Grade 3 events being rash, hypophosphatemia and elevated ALT (liver enzymes). Adverse events in clinical trials are graded from a scale of 1 to 5, with 1 considered mild and 5 with a death related to an adverse event.
Roche continues to develop Ignyta's lead candidate, entrectinib, and has filed two NDAs for the drug, which was granted FDA priority review, according to a 19 February Roche press release. Priority review is a US FDA program to expedite the review process for drugs that are expected to have a particularly great impact for a disease treatment landscape. Entrectinib is being pursued in NTRK fusion-positive locally advanced or metastatic solid tumours and metastatic ROS1-positive NSCLC.
The source said as Roche already has a RET inhibitor, Alecensa (alectinib), in its portfolio, RXDX-105 could be seen as redundant. Alecensa is currently in a Phase II trial (NCT03445000) in RET-rearranged advanced NSCLC, a patient population that overlaps with that of the RXDX-105 trial. Alecensa was approved by the US Food and Drug Administration in November 2017 to treat ALK-positive NSCLC.
Roche's market capitalisation is $238 billion. Roche did not reply to a request for comment.
by Mariana Lenharo in New York. 
Mariana Lenharo is a Reporter for Pharmaceutical Technology parent company GlobalData's investigative journalism team. A version of this article originally appeared on the Insights module of GlobalData's Pharmaceutical Intelligence Center. To access more articles like this, visit GlobalData.