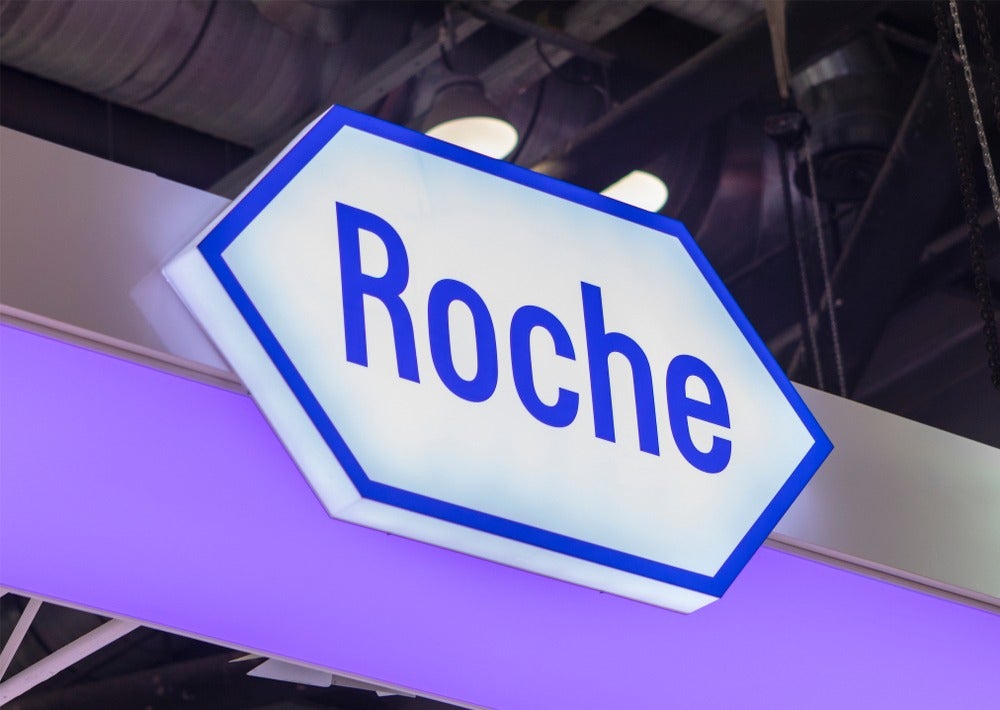 Roche has unveiled promising Phase Ib clinical trial data evaluating the safety and efficacy of its pan-Akt inhibitor, ipatasertib, in combination with Tecentriq + chemotherapy. The combination is to be offered as a first-line treatment for patients with metastatic triple-negative breast cancer (TNBC). The data was released on 1 April.
Roche cancer pipeline
Following the recent approval of its programmed cell death protein 1 (PD-1) inhibitor, Tecentriq, Roche is now trying to carve out a therapeutic niche within the breast cancer market through the novel combinations of targeted agents.
Despite the prevalence of oncogenic alterations in the Phosphoinositide 3-kinase/Protein Kinase B (PI3K/Akt) pathway and the wealth of pre-clinical evidence pointing to the importance of this pathway, there have been several failures in the clinical development of inhibitors targeting this signalling node.
Notable examples include the pan-PI3K inhibitors, Adlai Nortye's buparlisib and Roche's taselisib, both of which had modest efficacy in breast cancer patients but an unacceptable safety profile, which was attributed to the inhibition of all isoforms of the PI3K protein.
Inhibitor development
Recent refinements to targeting this pathway include two strategies: the development of PI3Kα selective inhibitors, such as Novartis' alpelisib, which specifically target the α isoform of the protein, and the development of Akt inhibitors, such as ipatasertib, which target the component downstream of the PI3K protein.
Both of these drugs have recently announced promising Phase II/III data from the LOTUS and SOLAR-1 trials targeting TNBC and human epidermal growth factor receptor 2-negative (HER2-)/hormone receptor-positive (HR+) patients, respectively.
The development of more effective PI3K/Akt-targeted agents has led to renewed interest in using this class of inhibitors in combination with emerging therapies. One promising example is the combined inhibition of the checkpoint protein PD-1 and the PI3K/Akt signalling pathway.
Early-phase clinical trial data demonstrate an objective response rate (ORR) of 73% in a small patient population by combining ipatasertib and Tecentriq in the treatment of TNBC patients, irrespective of patient tumour biomarker status. This novel combination provides an additional potential route to market for PI3K/Akt inhibitors.
As programmed death-ligand 1 (PD-L1) positivity and PI3K alterations drive the growth of Tecentriq and PI3K/Akt inhibitors, it will be essential to assess the efficacy of this combination in patients exhibiting PD-L1-positive tumours and altered PI3K/Akt signalling to maximize potential benefit.
Since PI3K signalling has been implicated in the development of treatment resistance to chemotherapy and checkpoint inhibitor therapy, GlobalData anticipates that further opportunities may also exist in the treatment of patients who relapse in response to first-line treatments. Later this year, Roche is expected to initiate a pivotal multi-centre, randomized Phase III study investigating the combination of ipatasertib, Tecentriq, and paclitaxel as first-line therapy for patients with TNBC.
Currently, there is optimism surrounding the treatment of TNBC due to the plethora of new agents in the pipeline and unprecedented response rates.
Manufacturers must now decide how to best navigate the market through the combination of targeted agents and the correct selection of patient subgroups.
Related Reports:
GlobalData (2019) Tecentriq Assumes Pole Position but Keytruda Looms in Triple-Negative Breast Cancer, March 2019, GDHC2310EI
GlobalData (2019) A New Frontier in the Treatment of Triple Negative Breast Cancer, February 2019, GDHC2288EI
GlobalData (2016). PharmaPoint: HER2-Negative/HR+ and Triple Negative Breast Cancer – Drug Forecast and Market Analysis to 2025, December 2016, GDHC139PIDR