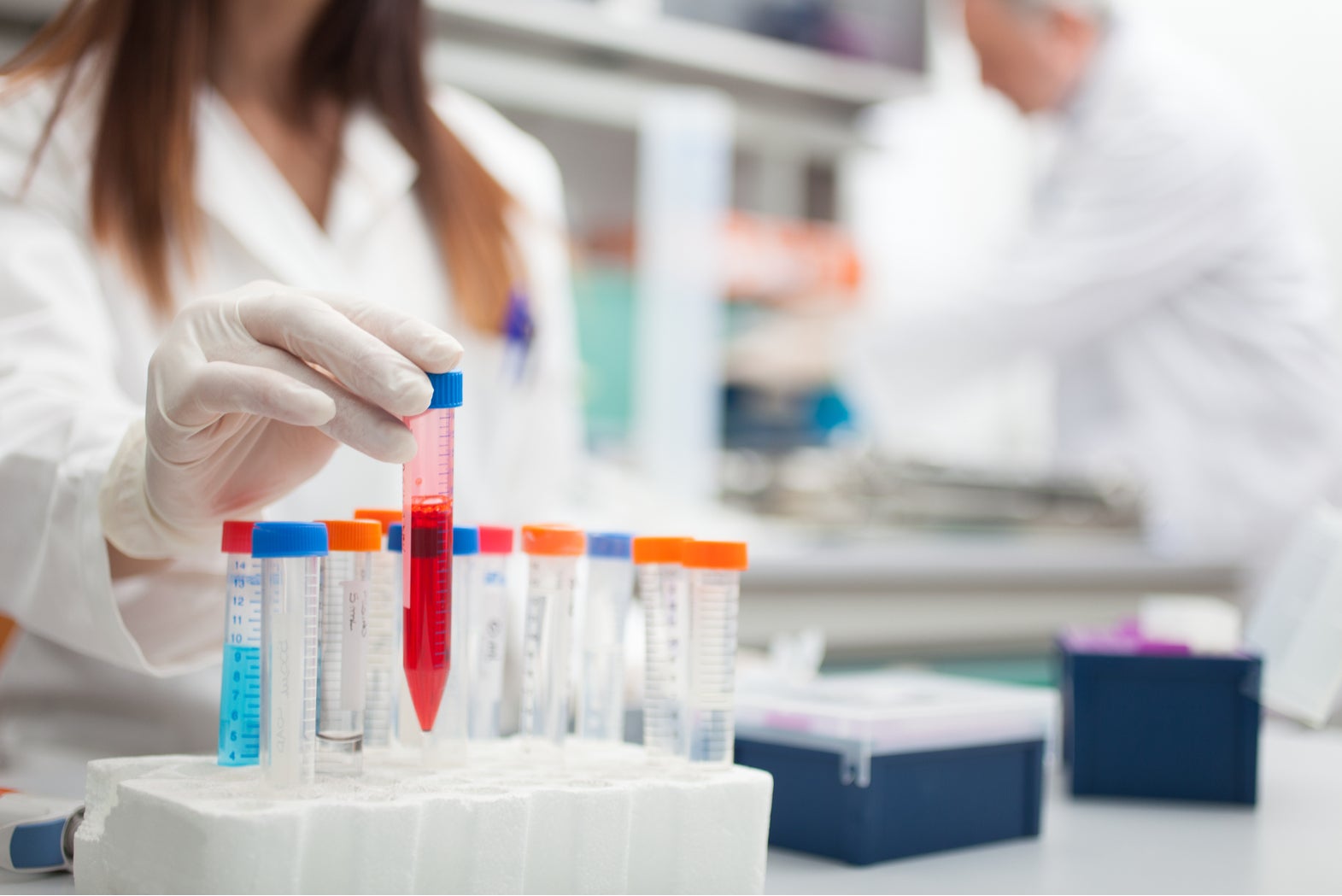 Roche's risdiplam will find it challenging to wrest market share from Biogen's approved similar-in-class Spinraza (nusinersen) in spinal muscular atrophy (SMA) due to the latter's extensive data.
Risdiplam's convenient oral dosing and existing data are not enough to allay concerns about retinal toxicity and risk-benefit profile.
Spinraza recently published and presented data at Cure SMA's annual conference in June which further entrenches positive impressions, while risdiplam's data is scant at best.
Experts downplayed sentiments that the entry of Novartis' Zolgensma and risdiplam would erode Spinraza's standing significantly, relegating it to older type 2 or type 3 patients.
Phase II/III trials SUNFISH (NCT02908685) and FIREFISH (NCT02913482) are expected to have primary efficacy results from their part 2 dose-expansion portions in 4Q and 1Q20, respectively.
Experts said that efficacy and safety data from the part 1 dose-finding portion of both studies comprise a small data set with a short duration, precluding confidence in how part 2 will turn out.
Analyst reports were optimistic about risdiplam obtaining a broad FDA approval in 2H20 due to MOA similarities with Spinraza and the convenience of its oral dosing.
Experts, however, recommended scepticism until more information about the part 2 dose is known.
Additionally, they noted, while the six-month trial period might be sufficient to establish safety for approval, it is insufficient to answer longer-term safety questions.
Power to compete
Concerns over retinal toxicity from Roche's similar-in-class SMN2 splicing modifier, RG7800, have extended to risdiplam.
Dr Darryl De Vivo Professor of Neurology at Columbia University said that it is hard to confidently place risdiplam's market position until there is a better grasp on its retinal toxicity and risk-benefit profile.
Roche's RG7800 Phase I SMA types 1–3 trial (NCT02240355) was put on hold in April 2015 after retinal toxicity was discovered during chronic dosing in a primate study.
Dr De Vivo noted that while RG7800 work has ceased, existing data for risdiplam, which also promotes SMN protein production via targeting SMN2 pre-mRNA exon 7, is still insufficient to rule out that concern.
The company presented results from SUNFISH and FIREFISH at the 2019 American Academy of Neurology (AAN) Annual Meeting in May and at Cure SMA's recently concluded 2019 Annual SMA Conference, though the latter have not been made public.
A spokesperson from Genetech, a subsidiary of Roche, said that there have been no drug-related ophthalmological findings to date, but the company acknowledges the safety risk and ophthalmological monitoring has been presented at every data presentation.
Risdiplam's oral dosing is highly attractive over intrathecal Spinraza, but the latter's robustness in clinical use and trial data make for a difficult change.
De Vivo said that SUNFISH and FIREFISH will eventually have data that if positive will be sufficient for approval, but its duration of use in patients does not compare against Spinraza, which has years of clinical use.
Since its approval in 2016, Spinraza published long-term safety and efficacy data and presented results from presymptomatic infants at Cure SMA's conference.
Physicians will be hard-pressed to recommend a drug with a track record over an unproven therapy simply over dosing convenience.
Dr Alexander Fay assistant Professor of Neurology at the University of California said that given the severity of SMA, physicians might be tempted to err on the side of caution where data is most robust and especially for type 1 patients, who typically do not live beyond one year old.
SUNFISH and FIREFISH assess primary efficacy data in part 2 at 12 months, and SUNFISH patients are offered a chance to enter an open-label extension for an unspecified duration. SUNFISH is studying SMA types 2 and 3, and FIREFISH is evaluating SMA type 1.
Spinraza, an antisense oligonucleotide also affecting SMN2 pre-mRNA exon 7 to increase SMN production, is approved for all SMA types in paediatric and adult populations.
Older type 2 and 3 SMA patients, who tend to lead more or less typical lives, may find the improvement in quality of life reason enough to switch, by avoiding admittance for an intrathecal procedure. Yet, there is no clear sense of how many patients fall in that category.
The Genentech spokesperson declined to comment on risdiplam's market share, but noted that the drug may be an option for SMA patients who also have scoliosis or fused spines, given they may not be eligible for intrathecal injections.
More options are welcome given the unmet need in this space, but cost will play an important factor in switching and access.
Dr Fay noted that while it is not clear how expensive risdiplam would be, Spinraza is expensive and also entails administration costs.
A take-home pill if cheaper will be convincing for a switch, they noted. Spinraza has a list price of about US $750,000 for the first year of treatment and $375,000 annually for maintenance thereafter.
Zolgensma, which is slated to cost over $2m, has strong potential to be used first-line given its broad label but the lack of long-term data has experts uncertain that the gene therapy is durable enough to be used as the only treatment.
Unclear success
The reiteration of retinal security at Cure SMA's meeting was a promising takeaway, but little else more was detailed on efficacy since AAN, leaving the jury out on efficacy.
Dr Fay said that it is unclear whether SUNFISH and FIREFISH will be successful, as the part 1 data set is too small and analysed over too brief a time to provide confidence.
The Genentech spokesperson acknowledged that the majority of the data at Cure SMA's conference was the same as from AAN but safety information was expanded from both trials, as well as a few additional data points for FIREFISH around compound muscle action potential, hospitalisation and haematological and skin findings.
Dr Fay maintains, however, that the improvements seen in part 1 of SUNFISH and FIRESH are typically unachievable by the respective disease populations, and if part 2 replicated the trend, risdiplam would see an easy path to approval.
Part 1 of the 231-patient SUNFISH had an exploratory primary efficacy measure that was not powered, using the Motor Function Measure-32 scale.
Of the 43 patients who completed 12 months of follow up, 58 per cent of patients saw an at least three-point improvement from baseline, including 71 per cent of patients aged 2–11 years and 42 per cent of patients aged 12–25 years, according to the AAN presentations.
Part 1 of the 41-patient FIREFISH had an exploratory efficacy endpoint of infants able to sit without support for at least five seconds, assessed by the gross motor scale of the Bayley Scales of Infant and Toddler Development – Third Edition.
Of the 17 patients who reached the confirmatory dose, seven (41 per cent) achieved the primary endpoint, 11 (65 per cent) achieved secondary endpoints of being able to sit with or without support, nine (53 per cent) achieved upright head control after 12 months and one (6 percent) was able to stand after 12 months.
Both efficacy endpoints will be powered in part 2.
by Shuan Sim in New York
Shuan Sim is a Senior Reporter for Pharmaceutical Technology parent company GlobalData's investigative journalism team. A version of this article originally appeared on the Insights module of GlobalData's Pharmaceutical Intelligence Centre. To access more articles like this, visit GlobalData.