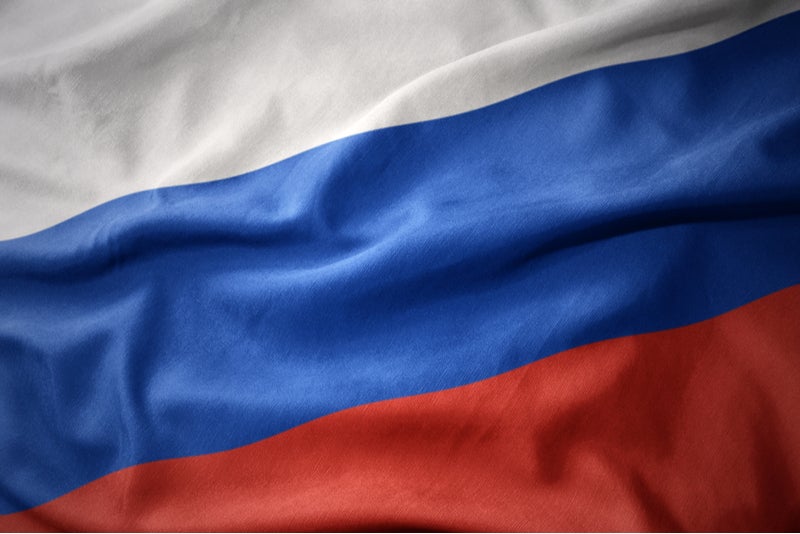 Russian serialisation regulations will go into effect on 1 January 2020, and cover all prescription and over-the-counter medicines manufactured within or imported into Russia. 
They require scannable codes on drug packaging and electronic reporting of transactions throughout the supply chain. 
Industry figures have remarked that the Russian requirements are onerous for service providers. The regulations will affect contract manufacturing organisations (CMOs) and contract packaging organisations (CPOs) importing to or producing drugs in Russia. Manufacturers must be able to receive documents and notifications from the Russian Drug Circulation Monitoring System (MDLP), the electronic drug monitoring system managed by Russia's Center for Research in Perspective Technologies (CRPT). Manufacturers also need to communicate with Russia's Order Management System (OMS) to manage the generation, receipt, and reporting of crypto codes. 
The complexity of crypto codes means packagers might need new printing capabilities, according to Vanya Semkova, program manager, supply chain at Merck KGaA (Darmstadt, Germany), who addressed a panel discussion entitled "Complying with Russia Regulations" on 12 June at the FutureLink Conference in Barcelona, Spain.
Large CMOs and CPOs with facilities in Russia include:
Fisher Clinical Services (Allentown, PA, US) a subsidiary of Thermo Fisher Scientific (Waltham, MA, US) which has a clinical packaging site in Moscow.
Les Laboratoires Servier (Paris, France), which has a solid dose and packaging facility in Moscow.
Marken (London, UK), which has a clinical packaging site in Moscow.
Novo Nordisk (Copenhagen, Denmark), which owns a commercial injectables dose and packaging site in Kaluga, southwest of Moscow.
Parexel (Billerica, MA), which has a clinical packaging site in St Petersburg.
Takeda (Tokyo, Japan), which operates a commercial dose and packaging site in Yaroslavl, northeast of Moscow
A full list of contract service providers with facilities in Russia is available on the GlobalData Contract Service Provider database. 
"Some stakeholders don't see the value — why do they have to trace drugs all the way to the destruction site, not just mark them for destruction," said Semkova. 
Stephane Aboab, IT project manager at Merck KGaA, also on the panel, added that the implementation of the Russian regulations comes with practical concerns. "The EU FMD [Falsified Medicines Directive] was complex but we knew about it since long before the deadline — here we have to stay agile [because the Russian regulations are updated often]," he said. 
Upgrading packaging lines is a challenge since manufacturers are focused on their day-to-day work and can struggle to see the benefits of being ready for crypto codes, he added.
Panellist Pasi Kemppainen, principal advisor in pharma digitalization at consultancy Epista Life Science, agreed the Russian requirements are exacting. "Within a year or two when we're in full production for Russia, it will make EU FMD look like a walk in the park."
"Initially when I heard the Russian requirements I thought it's impossible. But I've come to love it," Kemppainen said, citing the potential upside from better traceability, patient safety and avoiding a pharmaceutical grey market. "Crypto coding is a way of creating trust for the public: you can make sure [from] the barcode that the [product has] not been tampered with … It's painful, yes, but at the end of the day it's worth doing for the whole industry."
The first stage of the EU FMD, also known as Directive 2011/62/UE, came into effect on February 2019 and requires manufacturers to place a unique identifier on each package of pharmaceuticals sold (B/POR, November 2018).
How prepared are you?
A live poll of attendees at the FutureLink panel asked: "How are CMOs/third-party logistics providers prepared for Russian compliance?" and 38% answered that they were "somewhat prepared" and had a plan — but were behind on execution. The same percentage was uncertain because they had difficulty getting specific details from all partners; 20% described themselves as "not well prepared at all," and only 4% said they were "very well prepared."
Many conference speakers said that no matter the geography, serialisation's value to the pharma industry may lie beyond compliance. Although initially introduced for supply chain security, the resulting expertise and infrastructure could be harnessed by the industry for more ambitious purposes. Worldwide, the pharma industry is making huge investments to meet regional serialisation compliance, said Nicolas Florin, managing director of the Swiss Medicines Verification Organisation, a panellist on a FutureLink talk entitled "National Perspectives: What We've Learned from EU FMD." 
If the return on investment is "just being able to read a serial number, that would really be a pity," he said. "With the basics that have been put in place, pharma has the opportunity to enhance its supply chain dramatically." 
The technology and infrastructure currently being installed could also be used to improve logistics, he said: process automation, inventory, and performance monitoring could benefit. 
Serialisation "has been cast as something negative, but there are benefits: better visibility of the supply chain, more robust processes, and Key Performance Indicators (KPIs) have improved, all because of compliance," said Christoph Krahenbuhl, senior director at consultancy Excellis Health Solutions, on the FutureLink panel "An Update on Global Serialization: Tracking & Tracing the Regulations Around the World," on 13 June.
What are the requirements?
The Russian regulations mandate that medicines include a 2D data matrix — a scannable code of black and white squares — on secondary packaging, and a 2D data matrix or linear 128 barcode — similar to the barcodes used by supermarkets — on tertiary packaging. Secondary packs must also include a unique identifier that contains four data elements: 
a global trade item number (GTIN)
a serial number
a four-digit cryptographic key
a 44-digit cryptographic code
Russia will require tracking and digital reporting of more than 35 compliance "events" to Russia's centralised reporting system using Extensible Markup Language (XML) transactions and electronic signatures.