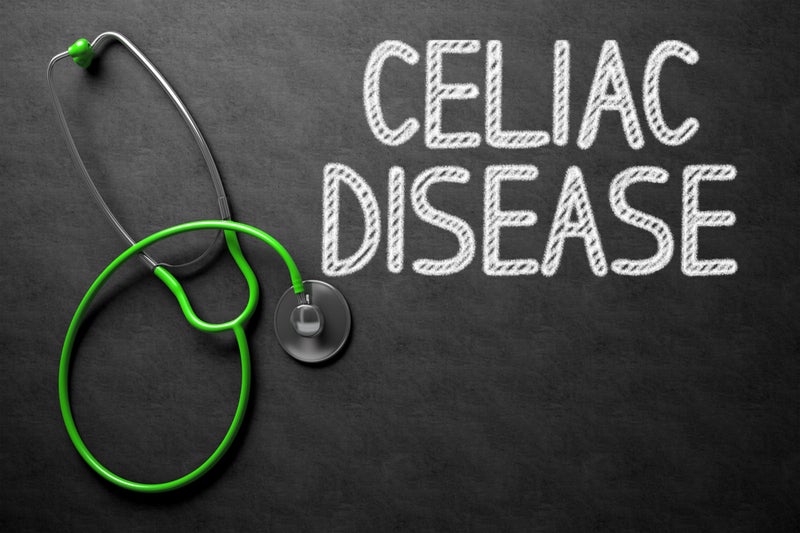 Celiac disease (CD) is a common autoimmune disorder that damages the small intestine. 
CD occurs in response to eating gluten, a protein found in wheat, rye, and barley; ingestion of this protein triggers the immune system to attack the small intestine. CD is also hereditary and is more likely to develop if someone in the family has the disease. 
At present, there is no routine screening of CD in genetically predisposed individuals; however, findings from a new study provide evidence that challenges the current guidelines and warrants a serious evaluation of current screening practices.  
In a retrospective cohort study published by Nellikkal and colleagues in 2019 in Mayo Clinic Proceedings, 104 patients with a diagnosis of celiac disease and their first-degree relatives (FDR) were analysed using data from electronic health records and data from the National Institutes of Health (NIH) CD registry between 1983 and 2017. 
Out of 360 FDRs, celiac disease was detected in 44.4%, with a significant proportion exhibiting no symptoms (28%). The current guidelines recommend that only symptomatic FDRs be tested; however, the results from this study make a case for screening all FDRs. 
More importantly, screening family members for CD would identify CD earlier, therefore improving patient outcomes, and preventing long-term complications like nutritional deficiencies, other autoimmune conditions, and small bowel malignancy. 
From this study, the number of diagnosed CD cases more than doubled as a result of screening FDRs; therefore, GlobalData epidemiologists predict that the current diagnosed prevalence estimates of CD will follow a similar trend in the future, should screening of FDRs become routine (as shown in Figure 1). 
For example, the US could potentially see an increase of approximately one million newly identified CD cases, thereby increasing the diagnosed prevalence from 0.18% to 0.46%. While Nellikkal and colleagues highlight a major concern in the approach to CD screening, additional research and sampling are needed before any disease guidelines are changed. 
Related Reports
GlobalData (2014). EpiCast Report: Celiac Disease – Epidemiology Forecast to 2023, November 2014, GDHCER083-14
GlobalData (2014). OpportunityAnalyzer: Celiac Disease – Opportunity Analysis and Forecast to 2023, November 2014, GDHC036POA