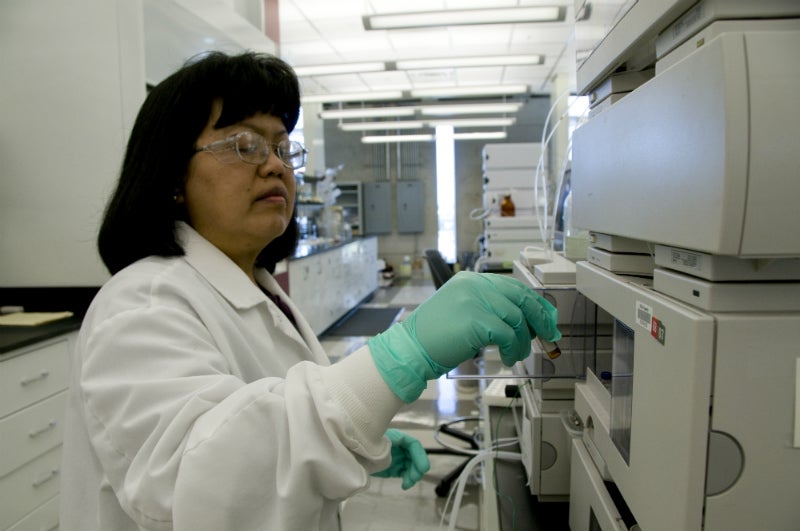 "30% of stakeholders are not going to be prepared for serialisation," said Rick Seibert, Senior Vice President, Innovation and Technology Services, Sharp Packaging Services at the Convention on Pharmaceutical Ingredients (CPhI) Worldwide conference in Madrid, Spain on October 9.
Seibert was giving a joint talk with Jean-Marie Aulnette, Vice President, Europe Middle East & Africa (EMEA) at TraceLink, entitled "Engaging the Patient: The Opportunities and Challenges of a Fully Serialization-Enabled Supply Chain."
All FDA-regulated therapeutics must comply with the new track-and-trace requirements under the Drug Quality and Security Act (DQSA). According to the draft guidelines, the agency will not seek regulatory actions against companies that do not provide a product identifier on each package of prescription drugs sold before 26 November 2018.
This lack of preparedness persists despite the fact that waivers have been granted to companies that cannot yet implement the changes.
Serialisation causing data issues for manufacturers
"We have seen many smaller clients in panic mode," said Seibert, adding "I don't think there is enough human capacity to ramp up these late requests." Aulnette predicted that this slippage will continue until regulators start penalising the companies that are late.
"We are still in limited supply from those that are ready," Dexter Tjoa, Director, Corporate Strategy at Tjoapack Netherlands BV, told this publication on the sidelines of CPhI. Tjoapack has partnered with the UK technology company Veratrak to launch the European Platform on Changing Healthcare (EPOCH), which is dedicated to improving pharmaceutical supply chain operations.
These serialisation problems could be the start of a series of data-related issues for manufacturers. "Master data regulation and verification in the US will be another issue for October or November of next year," Aulnette said. Master data regulation and verification will be required for manufacturers to meet new data integrity-related Good Manufacturing Practice (GMP) standards promulgated by the FDA.
Aulnette also noted that "at the line level, there is still an issue between deadlines and how much the manufacturing can be implemented. It takes six months minimum to get a system."
Unique identifiers for pharmaceuticals packaging
In the EU, the Falsified Medicines Directive (FMD), also known as Directive 2011/62/UE, requires manufacturers to place a unique identifier on each package of pharmaceuticals sold.
The industry must comply with this directive by February 2019. However, only electronic systems will be used by 2023. This will permit the product's lifecycle to be traced. Aulnette agreed with Seibert's estimate that a significant number of companies are not prepared to meet the European standards.
This could be a boon to contract serialisation companies, as "many manufacturers are evaluating backup [contractors], and it is a great advantage for [serialisation] companies that are more established," Tjoa told this publication. Clients who previously found a cheaper serialisation solution have discovered that the solution was not as robust as they thought it would be. "We are starting to get requests from customers just for serialisation," said Tjoa.
Aulnette predicted that for the European market, "There is a lot of stress in the industry to be ready by February." The multi-county nature of the EU decision-making processes will prevent a last minute change. He also noted that most of the EU countries are ready; as of today, only Belgium, Italy, and Greece have waivers. Aulnette said that there "may be a grace period to the dispensers and pharmacies," but not for manufacturers. Both Seibert and Aulnette predicted that serialisation, as with other technology-intensive trends discussed in previous PharmSource Trend Reports, will lead to greater industry consolidation.