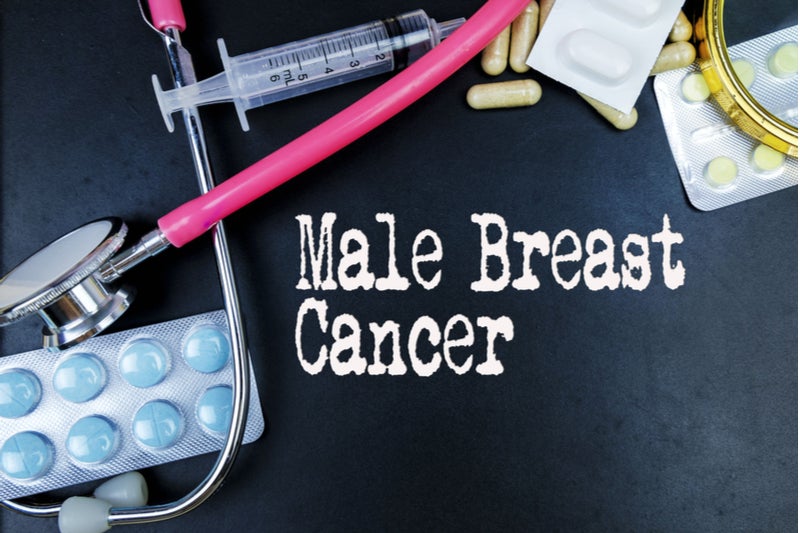 Male breast cancer is rare but often deadly. The American Cancer Society estimates that 2,670 new cases of invasive breast cancer will be diagnosed in men in 2019, and 500 men will die from the disease.
Furthermore, data from the National Cancer Institute's Surveillance, Epidemiology, and End Results Program (SEER) shows male breast cancer rates are on the rise, with its incidence increasing from 1.45 cases per 100,000 population in 2005 to 1.80 cases per 100,000 population in 2015.
While still rare, this is a roughly 25% increase (as shown in Figure 1). There are currently no screening guidelines in place for men in high-risk groups, defined as those with a family history of breast cancer, with breast cancer-related genetic mutations, or of Ashkenazi descent. Consequently, men diagnosed with breast cancer tend to have a poorer prognosis than women. However, findings from a new study, the first of its kind, provide evidence that challenges the current guidelines and warrants a serious evaluation of breast cancer screening in high-risk men.
In a 12-year retrospective study published by Gao and colleagues in 2019 in Radiology, breast cancer imaging data and screening outcomes were analysed from 2007-2017 in 1,869 men at a tertiary academic medical centre. Breast cancer was detected in 18 out of every 1,000 men who were at high risk. This detection rate is significantly higher than the rates of 7.2 to 7.5 cases of every 1,000 women who are high risk.
Additionally, screening results were characterised by early stage (0-1) malignancies, providing evidence that routine screening would result in early detection, leading to improved disease prognosis. While Gao and colleagues highlight major concerns in an understudied breast cancer population, more research is needed before any guidelines are changed. In the future, researchers should focus on conducting larger, multi-centre studies to better understand and elaborate on the findings from this study.
Figure 1: US, diagnosed incidence of male breast cancer (cases per 100,000 population), 2005-2015, Ages ≥15 Years (%)
Related reports
GlobalData (2019). HER2-Negative Breast Cancer: Epidemiology Forecast to 2028, to be published
GlobalData (2019). PharmaPoint: HER2-Negative Breast Cancer – Global Drug Forecast and Market Analysis to 2028, to be published