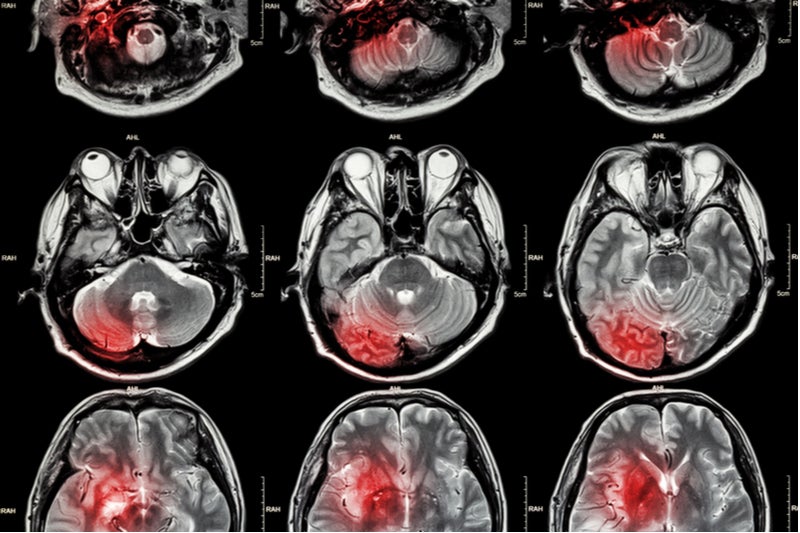 A stroke occurs when blood supply to the brain is interrupted by a clot or when a blood vessel bursts. The loss of blood supply to the brain causes long-term problems for people who survive. Acute ischemic stroke (AIS) is the type of stroke caused by a clot obstructing blood flow to the brain. The incidence and prevalence of AIS vary across the eight major markets (8MM: the US, France, Germany, Italy, Spain, the UK, Japan and urban China).
Stroke prevalent cases to 2027
AIS is most common in patients ages 65 years and older, and the risk of a stroke increases exponentially with age. AIS is associated with a significant psychological, social and economic burden that negatively affects a patient's quality of life due to disability. The burden of AIS is expected to increase in the 8MM over the next decade due in part to population ageing, and increased prevalence of stroke-associated risk factors.
GlobalData anticipates that the number of first-ever diagnosed incident cases of AIS will increase from approximately 2.6 million cases in 2017 to 3.7 million cases in 2027 in the 8MM at an annual growth rate (AGR) of 4.4% (Figure 1).
Diagnosed prevalent cases are also expected to increase from 18 million cases in 2017 to approximately 23 million cases in 2027 at an AGR of 2.8%. This increase in incidence and prevalence of AIS is driven by the underlying population dynamics such as population growth and ageing. The elderly population is increasing rapidly in the 8MM and so is the number of incident and prevalent cases of AIS, making it a major public health concern as it is one of the major causes of long-term disability, income lost due to disability and poor quality of life.
The growing burden of AIS put economic pressure on the healthcare systems in each market because of the high recurrence rates of AIS. AIS also leads to increased medical expenses to the individual because it can lead to loss of speech, vision and even paralysis.
Other factors contributing to the increase of AIS cases are the rising prevalence of risk factors for the condition such as smoking, hypertension, obesity, and diabetes. However, these risk factors are modifiable and a lifestyle change to decrease exposure to AIS-related risk factors can help reduce the burden of AIS. Lifestyle changes such as monitoring blood pressure, controlling cholesterol, reducing blood sugar levels, and being active among others can help prevent a second stroke. Several countries have implemented national stroke registries to improve assessments for the burden of stroke and monitor the frequency of the condition in the population. Initiatives such as registries and promotion of lifestyle changes that help reduce the occurrence of first-ever stroke and recurrence of AIS will be central in reducing the burden of the disease.
Further details about this trend analysis and a further discussion of AIS epidemiology can be found in GlobalData's Acute Ischemic Stroke: Epidemiology Forecast to 2027 report.
Details on the epidemiology for AIS in the 16MM (16MM: 8MM, Australia, Brazil, Canada, India, Mexico, Russia, South Africa, and South Korea) can be found in GlobalData's Epidemiology and Market Size Database. Figure 1 provides an overview of the first-ever diagnosed incident cases and diagnosed prevalent cases of AIS in the 8MM.
Related reports
GlobalData (2018). Acute Ischemic Stroke: Epidemiology Forecast Model to 2027, July 2018, GDHCMR191-18
GlobalData (2018). Acute Ischemic Stroke: Global Drug Forecast and Market Analysis to 2027, July 2018, GDHC171PIDR
GlobalData (2017). EpiCast Report: Type 2 Diabetes – Epidemiology Forecast to 2026, July 2017, GDHCER154-17
GlobalData (2017). EpiCast Report: Pulmonary Arterial Hypertension – Epidemiology Forecast to 2026, October 2017, GDHCER166-17