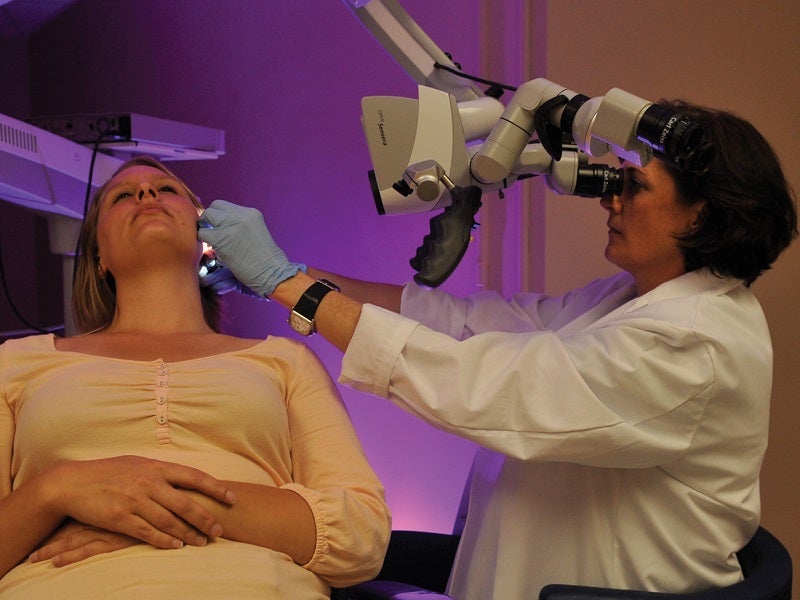 Ear, nose, and throat disorders (ENT) account for more than $750bn in yearly healthcare costs for treating upper respiratory tract infections, hearing loss, and the common cold alone.
With over one billion people worldwide suffering from at least one indication within ENT disorders each year, symptoms such as inflammation, pain, sore throat, fever, and muscular aches are a significant cause of morbidity. The common cold causes up to 40% of absences at work in the US, and sleep apnea-related drowsiness is the most common reason for car accidents caused by a health problem.
Globally, there are 9,052 marketed products for ENT disorders. Most of these pharmaceuticals are small molecules and generics that target G protein-coupled receptors (GPCRs), nuclear receptors, and microbial membranes.
GlobalData report shows rise in first-in-class products
In GlobalData's upcoming Frontier Pharma: First-in-Class Innovation in ENT Disorders report, GlobalData notes that out of the 78 products in development for ENT disorders with a disclosed molecular target, 34 are first-in-class. First-in-class products are defined as products with a molecular target or mechanism of action not found in any approved products globally. In ENT, 43.6% of the products with a disclosed molecular target are first-in-class, which is higher than the industry's average of 40%.
The growing trend towards increasing first-in-class innovation across the industry is supported by the fact that the number of first-in-class product approvals has recently started to show a significant increase in both proportional and absolute terms.
Drugs targeting ion channels and immunomodulators make up less than 1% of the products in the ENT market. Conversely, immunomodulators and ion channels make up 17% and 11% of the pipeline, respectively. This dramatic increase indicates the extensive research efforts that have clarified the relevance of these targets in the pathophysiology of indications within this therapy area.
One noteworthy difference between the ENT market and the ENT pipeline is the significant reduction in the dominance of GPCRs and nuclear receptors as targets for ENT therapeutics.
In the market, GPCRs and nuclear receptors make up 24% and 3% of molecular targets, respectively. In contrast, these target classes make up a combined total of 21% of all pipeline products. This shift coincides with the fact that ion channels and immunomodulators also dominate the first-in-class cohort across the entire ENT pipeline, as shown in Figure 1.
More than half of all first-in-class pipeline products are in development for hearing disorders. Specifically, acute sensorineural hearing loss, hearing disorders, and deafness are the relevant indications for 55.9% of first-in-class products within the ENT therapy area.
Two groups represented in the pipeline but not seen among the currently marketed products are therapeutics that target both antioxidation and protein kinase signaling. A sizeable portion of drug candidates in these categories are first-in-class.
As such, GlobalData expects that innovation will continue to increase in this therapy area, which in turn is likely to encourage greater investment in R&D within this sector.