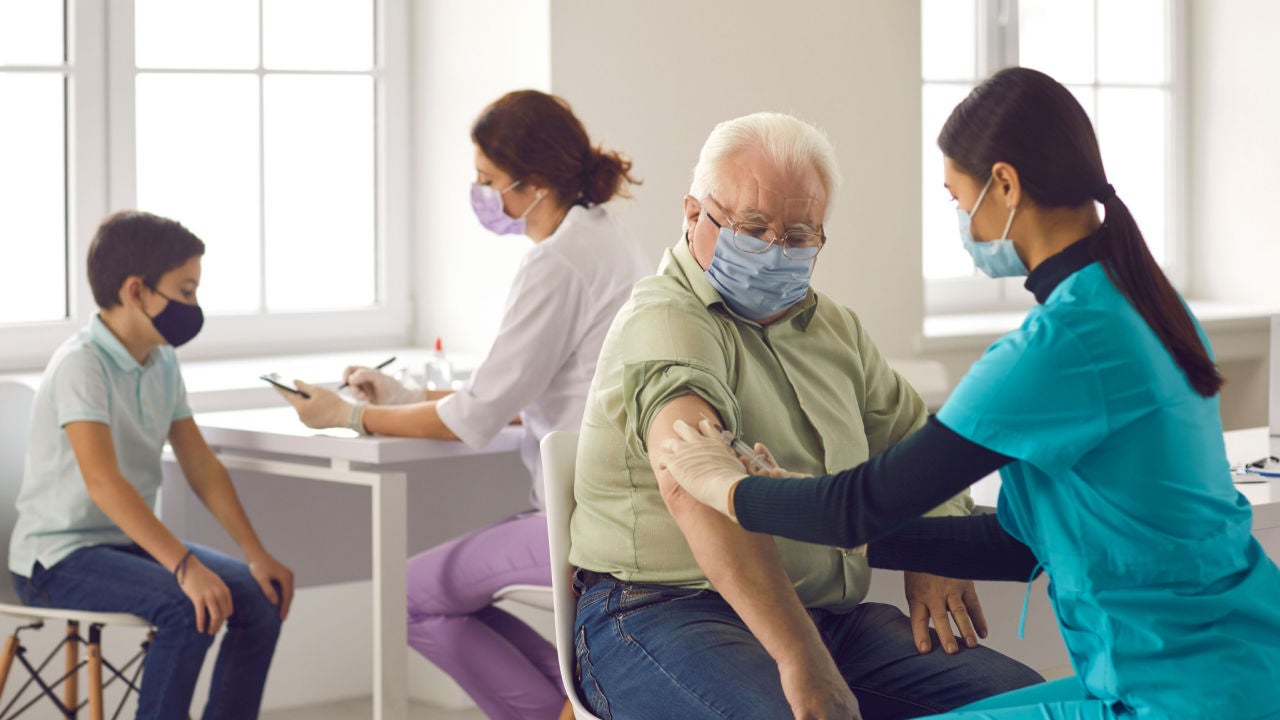 Pharmaceutical Technology lists five of the top tweets on infectious diseases in August 2022 based on data from GlobalData's Pharmaceuticals Influencer Platform.
The top tweets are based on total engagements (likes and retweets) received on tweets from more than 188 infectious diseases experts tracked by GlobalData's Pharmaceuticals Influencer Platform during August 2022.
The most popular tweets on infectious diseases in August 2022: Top five
1. Paul Sax's tweet on Paxlovid Rx showing strong link between Covid-19 treatment and improved results
Paul Sax, clinical director of infectious diseases at the Brigham and Women's Hospital, shared an analysis on nirmatrelvir and ritonavir (NMV-r, Paxlovid Rx) in high-risk vaccinated outpatients showing a strong link between treatment and improved outcomes. The study evaluated the effectiveness of oral NMV-r in treating Covid-19 in high-risk non-hospitalised unvaccinated patients, and in understanding the benefits of NMV-r in vaccinated patients. A cohort study was conducted on patients equal to and above the age of 18 years who had been vaccinated and then got Covid between December 2021 and April 2022.
Results of the study found that all-cause emergency room visits, hospitalisation, or death in 30 days occurred in 89 patients in the NMV-r cohort compared to 163 patients in the non-NMV-r cohort consistent with 45% relative risk reduction. NMV-r treated patients also showed a considerable reduction in multisystem symptom burden and complications, such as lower respiratory tract infections, cardiac arrhythmias, and diagnostic radiology testing.
Username: Paul Sax
Twitter handle: @PaulSaxMD
Likes: 469
Retweets: 147
2. Laurie Garrett's tweet on anosmia post Covid related to cognitive impairment
Laurie Garrett, a former senior fellow for global health at the Council on Foreign Relations (CFR), tweeted on anosmia or loss of smell post Covid-19 being a possible indicator of other neurological problems and brain dysfunction. As per a longitudinal study in Argentina, persistent loss of smell after Covid predicted cognitive impairment than severity in infection in older adults. The findings are part of a global brain study about chronic neuropsychiatric sequelae of Covid, which is a consortium of researchers led by the Alzheimer's Association and representatives from over 25 countries with technical guidance from the World Health Organization (WHO), the article detailed.
The study examined 865 people aged above 60 years who were registered from a provincial health registry that included all SARS-CoV-2 testing data for the region. Researchers randomly called older adults with a confirmed PCR Covid test to take part between three and six months after an acute SARS-CoV-2 infection, the article further noted. According to Gabriela Gonzalez-Aleman, MSc, PhD, of Pontificia Universidad Católica Argentina in Buenos Aires, the PCR status and age predicted post-Covid cognitive problems in older adults. Further, logistic regression analysis showed that severity of anosmia, but not severity of Covid-19, was significantly linked with cognitive impairment.
Username: Laurie Garrett
Twitter handle: @Laurie_Garrett
Likes: 160
Retweets: 103
3. Peter Hotez's tweet on the monkeypox transmission
Peter Hotez, a vaccine scientist and professor and dean at the National School of Tropical Medicine at the Baylor College of Medicine (BCM), shared a discussion on the spread of monkeypox virus, and what scientists knew or did not know about it. The virus has spread to almost 90 countries today since its first outbreak in the UK in mid-May, the article highlighted. Since then, it has created confusion, and caught many governments off-guard, with the scientific community struggling to understand its transmission.
About 30,000 cases have been reported across the world till now, while 9,500 of those cases have been detected in the US, the article further detailed. This has resulted in the Biden administration having declared the monkeypox outbreak a public health emergency. Monkey pox is a sexually transmitted, but can also be transmitted in other ways, that is, when in contact with lesions, inhalation of respiratory droplets, and exchange of bodily fluids, state experts. The virus surge has been reported more among men, and especially amidst those who have multiple or anonymous partners, the article noted.
Username: Prof Peter Hotez MD PhD
Twitter handle: @PeterHotez
Likes: 67
Retweets:27
4. Helen Branswell's tweet on a suspected Ebola case in DRC
Helen Branswell, an infectious diseases and health reporter at the news website Stat News, shared an article on health authorities in the Democratic Republic of the Congo (DRC) investigating a possible Ebola virus case in the country's eastern province of North Kivu. The National Institute of Biomedical Research (INRB) is currently testing the samples of a 46-year-old woman who died in Beni, a town in North Kivu, on 15 August 2022 with Ebola-like symptoms, the article detailed.
While the analysis is underway, the WHO is also offering support to the health authorities to investigate the case and prepare for a possible outbreak, according to Dr Matshidiso Moeti, WHO's regional director for Africa. The organisation would effectively engage in measures to control the infection, and improve access to individuals who may require treatment, while also spreading awareness about the Ebola virus to the local community, the article noted.
Username: Helen Branswell
Twitter handle: @HelenBranswell
Likes: 58
Retweets: 33
5. Ian M Mackay's tweet on New York and London witnessing a rise in polio cases
Ian M Mackay, a virologist, shared an article on New York and London witnessing a rise a in poliomyelitis or polio virus cases and the reasons behind it. Experts have stated that under-vaccination is the reason behind the surge in polio. The first case was reported in July in the suburban New York City, the country's first case in nine years, the article detailed. Authorities claim that the virus had been detected in a sewage, suggesting a local transmission of the virus.
London health authorities also confirmed the prevalence of the virus in the city for the first time after the 1980s, while raising an alert on detecting the virus in sewage samples in June. The UK Health Security Agency confirmed 116 detections from 19 sewage samples in London in 2022, but no cases have been reported yet. Health authorities have thereon stepped up a vaccine booster programme for children aged under ten years, the article further noted.
According to WHO, about 90% of the polio cases, a viral disease that gets into the nervous system causing total paralysis in hours, are asymptomatic, and people who showed symptoms typically recover from it completely.
Username: ɪᴀɴ ᴍ. ᴍᴀᴄᴋᴀʏ, ᴘʜᴅ
Twitter handle: @MackayIM
Likes: 45
Retweets: 26