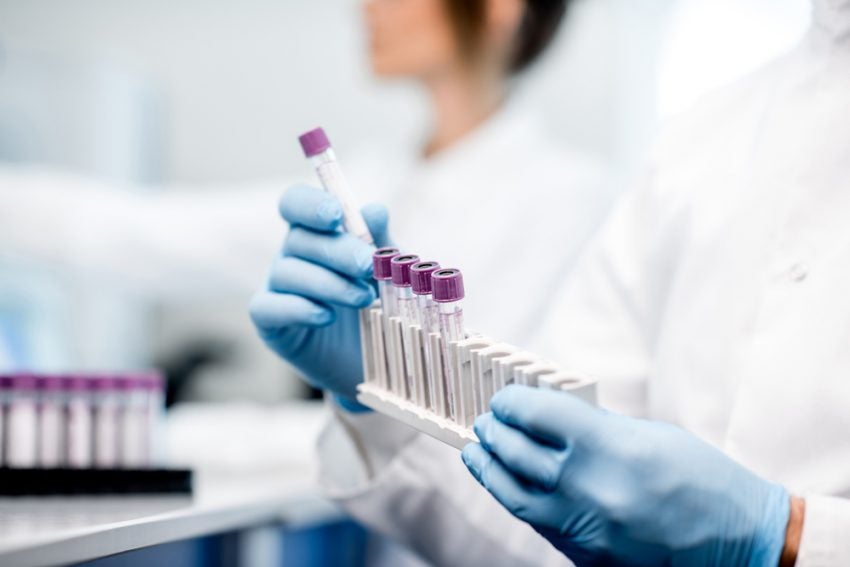 Amyloidosis, a rare disease caused by the misfolding of proteins, is increasing in diagnosis rates due to the improved awareness and drug therapy options available in recent years. Transthyretin amyloidosis (ATTR) predominantly causes cardiomyopathy or polyneuropathy and is diagnosed as either hereditary or wild-type ATTR. Vutrisiran, the new RNA interference (RNAi) agent developed by Alnylam for ATTR, has already been granted orphan drug designation by the EMA and FDA and has been granted fast-track status as of April 14, 2020. This is positive news for Alnylam, as it means the drug
will join a market of approved therapies such as their other RNAi Onpattro (patisiran), Ionis's Tegsedi (inotersen), and Pfizer's Vyndaqel (tafamidis). Vutrisiran has the opportunity to lead the RNAi class if its Phase III trial confirms the positive data seen so far.
Vutrisiran is a gene silencer that inhibits production of transthyretin (TTR) in both wild-type and hereditary forms of ATTR. It is a subcutaneous formulation that is given every three months, a much less frequent dosing schedule than that of Onpattro, its leading competitor, which is given every three weeks intravenously. This appealing dosage interval is a huge strength for vutrisiran versus its competitors, even against the orally formulated Vyndaqel, as compliance may be increased with vutrisiran. Phase I trial results showed that vutrisiran reduced TTR production by up to 98.4% for at least four months, and reductions were also seen over an extended time period. Further to this, the trials of Onpattro in ATTR polyneuropathy had a small number of participants, something that has led to doubt over its results, whereas Vutrisiran did not see this same low participation rate for its Phase III HELIOS trial.
Both Onpattro and Tegsedi are approved in hereditary ATTR-associated polyneuropathy and are both being explored in ATTR cardiomyopathy. Key Opinion Leaders (KOLs) interviewed by GlobalData have expressed that this is one of the biggest unmet needs of the treatment landscape. Approval of RNAi's in cardiomyopathy would be a significant step forward for these patients as the only currently approved treatment available is the costly Vyndaqel. Vutrisiran, will therefore also be in line to tackle this unmet need. The drug will have a larger immediate target population from the outset, being trialed simultaneously in both hereditary and wild-type ATTR and in both ATTR-associated cardiomyopathy and polyneuropathy. Vyndaqel, although approved in the EU and US for ATTR cardiomyopathy, has been rejected by the FDA for ATTR polyneuropathy, a decision that dramatically decreased expected revenue for Pfizer. If vutrisiran gains approval in all anticipated sub-populations, it could pave the way to a market-leading position, meaning Alnylam would take the largest ATTR market share from Pfizer.
Cost will play a huge role in the uptake of the drug, as Vyndaqel's high price tag is said to limit its availability. However, interviewed KOLs have suggested that the lack of treatment options in ATTR has meant that the Vyndaqel's patient share has not been as negatively impacted as expected. But this may change with the approval and increased use of the expanding RNAi class. Alnylam has an opportunity to use pricing to its advantage and employ a cost-effective pricing strategy to ensure that vutrisiran stands competitively against Vyndaqel, which has previously been estimated at 0% cost effective (D S Kazi et al., 2020). Onpattro and Tegsedi both have pricing advantages over Vyndaqel, meaning Alnylam is under even greater pressure to ensure access to its drug as the third gene silencer to enter the ATTR market.
Trial results should secure an approval from the FDA for vutrisiran, and will bring a new therapy option to those living with ATTR. Alnylam will then become a key player in the amyloidosis landscape with two approved drugs on the market, however the drugs will be competing against each other. This will limit the revenue gained by Alnylam as the increased market share of one drug will consequentially reduce the share of the other. Phase III trials of vutrisiran are due to produce topline results in 2021.