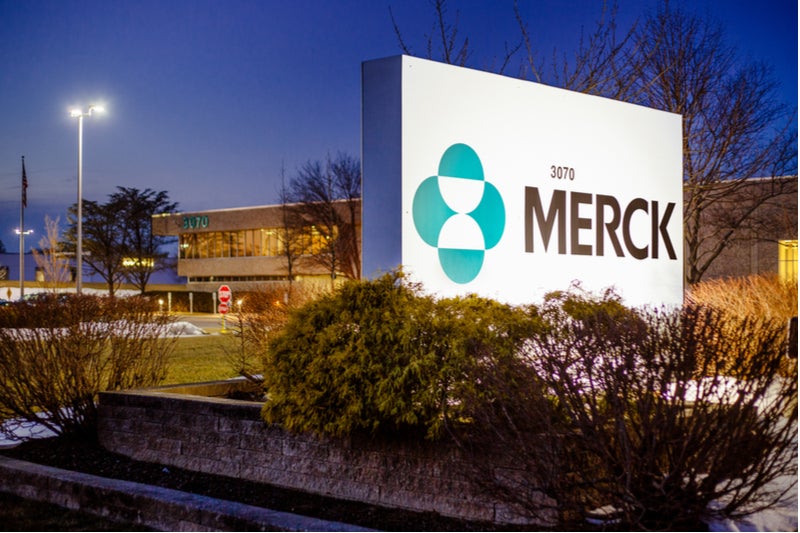 Currently, Roche's Tecentriq (atezolizumab) in combination with Abraxane (protein-bound paclitaxel) is the only checkpoint inhibitor approved for triple-negative breast cancer (TNBC) patients, but Merck will strive to break this monopoly with the introduction of Keytruda (pembrolizumab) later this year.
Triple-negative breast cancer treatment
GlobalData notes that the KEYNOTE-355 trial investigating Keytruda +/- physicians' choice of chemotherapy will be critical for consolidating the use of programmed cell death protein 1 (PD-1)/ programmed death-ligand 1 (PD-L1) inhibitors in metastatic TNBC, and will allow Keytruda to enter the market, if successful.
The importance of KEYNOTE-355 is further emphasised by the recent failure of KEYNOTE-119, which was investigating Keytruda monotherapy in metastatic TNBC.
Further opportunities for market access exist through targeting distinct patient sub-populations and moving checkpoint inhibitors into the neoadjuvant and adjuvant settings. Merck & Co and Roche have three key Phase III trials each, as highlighted below, which illuminate both their respective commercial strategies and the potential future use of checkpoint inhibitors in human epidermal growth factor receptor 2 (HER2)-negative breast cancer.
Another player in field is Merck KGaA and Pfizer, with their PD-L1 inhibitor Bavencio (avelumab), which is initially positioned as an adjuvant treatment in TNBC. Merck & Co's first task is to gain approval for Keytruda in the KEYNOTE-355 trial, allowing the drug to gain market entry. Future key battlegrounds include label expansions into the neoadjuvant and adjuvant settings in TNBC (KEYNOTE-522, Impassion 030/031, and A-Brave). Roche has an advantage with Tecentriq in terms of estimated trial completion dates, particularly for its introduction into the neoadjuvant setting.
Furthermore, data from Impassion130 demonstrated that the Tecentriq's efficacy was determined by PD-L1 expression on tumour-infiltrating lymphocytes (TILs) rather than tumour cell status, as measured by the KEYNOTE trials. KEYNOTE-355 will reveal whether the determination of tumour cell PD-L1 status is an appropriate predictive biomarker. Phase II trials also include the investigation of checkpoint inhibitors in various combination regimens.
As such, several variables will influence the relative success of Merck & Co and Roche in the HER2-negative market, but Roche is currently in a more favourable position for future success.
Related reports
GlobalData (2016). PharmaPoint: HER2-Negative/HR+ and Triple Negative Breast Cancer – Drug Forecast and Market Analysis to 2025, December 2016, GDHC139PIDR
GlobalData (2019). A New Frontier in the Treatment of Triple-Negative Breast Cancer, February 2019, GDHC2288EI
GlobalData (2019). Tecentriq Assumes Pole Position but Keytruda Looms in Triple-Negative Breast Cancer, March 2019, GDHC2310EI
GlobalData (2019). Promising Data from Roche's Novel Combination of PI3K/Akt inhibitor with Tecentriq + Chemotherapy in TNBC, April 2019, GDHC2363EI