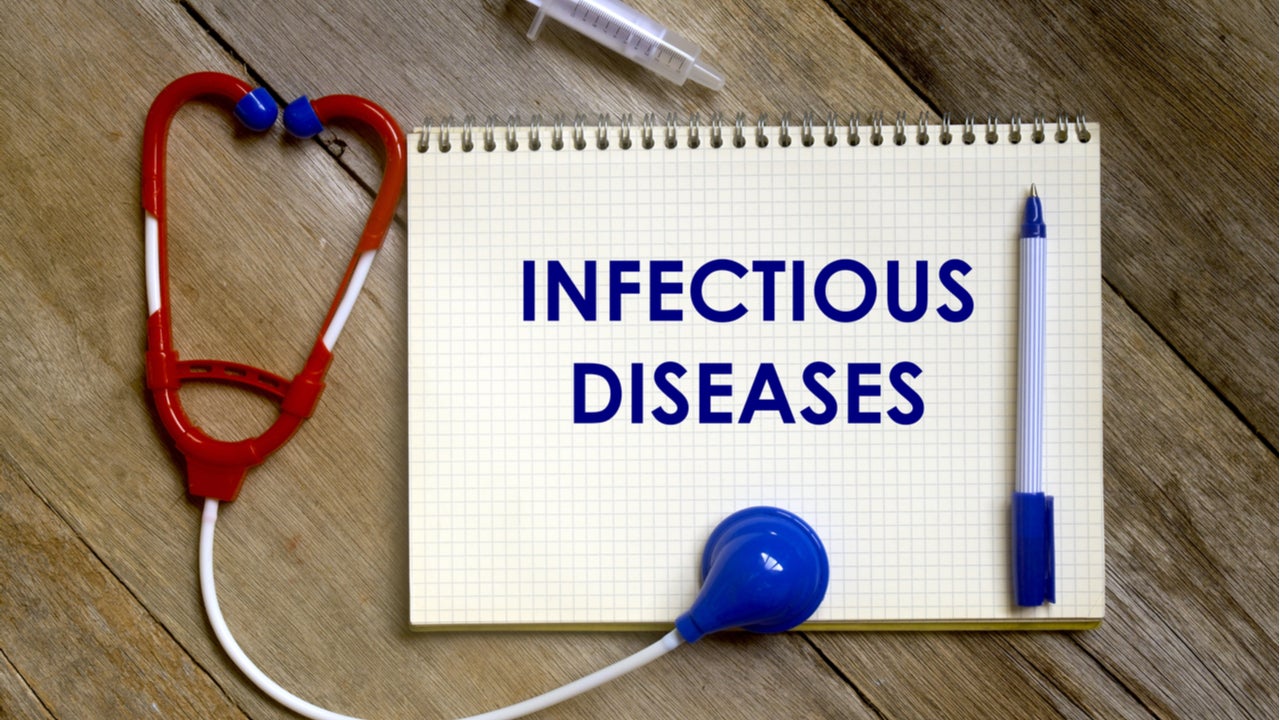 The top tweets were chosen from influencers as tracked by GlobalData's Influencer Platform, which is based on a scientific process that works on pre-defined parameters. Influencers are selected after a deep analysis of the influencer's relevance, network strength, engagement, and leading discussions on new and emerging trends.
The most popular tweets on infectious diseases in Q2 2021: Top five
1. Laurie Garret's tweet on Covid-19 survivors experiencing neurological or mental health issues
Laurie Garret, a science journalist and author, shared an article on a cohort study and analysis conducted on data obtained from electronic health records of 236,379 Covid-19 survivors provided by TriNetX, a health research network. The analysis was aimed at determining the incidence rate and risk of neurological and psychiatric diagnoses such as intracranial haemorrhage, Guillain-Barré syndrome, encephalitis, dementia, and anxiety disorders in Covid-19 survivors six months after contracting the infection.
The analysis showed that the incidence rate for such diagnosis was 33.62% in the patients, while 12.84% of the patients were diagnosed for the first time. Furthermore, patients who had severe Covid-19 were at a higher risk of developing neurological and psychiatric conditions. The study was funded by the National Institute for Health Research (NIHR) Oxford Health Biomedical Research Centre, a partnership between Oxford Health NHS Foundation Trust and the University of Oxford.
Massive Oxford study of more than 235,000 #COVID19 survivors finds a third suffer neurological or mental health issues 6 months after recovery.https://t.co/nizTSYnmxE

— Laurie Garrett (@Laurie_Garrett) April 6, 2021
Username: Laurie Garrett
Twitter handle: @Laurie_Garrett
Retweets: 528
Likes: 787
2. Francis S. Collins' tweet on the production of human antibodies that target coronavirus' spike protein
Francis S. Collins, director of the National Institutes of Health (NIH), shared an article on a study funded by the institute on how a mild Covid-19 infection can generate antibodies that target various areas of the coronavirus' spike protein. Previous studies focused on antibodies that targeted a specific part of the spike protein called the receptor-binding domain (RBD), which bond directly to the human cells.
The new study, led by researchers from the University of Texas, adopted an alternate approach that examined the entire range of antibodies generated against the coronavirus' spike protein from four people who had recently recovered from coronavirus infection. The findings of the study indicated that a strong immune response against the coronavirus' spike protein is not concentrated just on the RBD but is rather targeted at all areas of the spike protein. The research is expected to help in developing targeted treatments and save the lives of patients with severe Covid infection.
A new study finds a successful #immune response to #COVID19 involves #antibodies that hit multiple parts of the #spike, not just the RBD. This #basicresearch could point to new ways to treat or prevent COVID19. #NIH https://t.co/Ctuc9YfHR9

— Francis S. Collins (@NIHDirector) May 18, 2021
Username: Francis S. Collins
Twitter handle: @NIHDirector
Retweets: 56
Likes: 122
3. Carlos del Rio's tweet on the efficacy of Pfizer and BioNTech's Covid-19 vaccine
Carlos del Rio, executive associate dean at the Emory University School of Medicine, shared an article on the efficacy of Pfizer and BioNTech's mRNA vaccine BNT162b2. The two-dose vaccine is the first Covid-19 vaccine to be granted the Emergency Use Authorization (EUA) by the US Food & Drug Administration (FDA) for older adolescents and adults.
New data from an ongoing phase III study in confirmed symptomatic Covid-19 cases indicated that the vaccine is 91.3% effective against Covid-19 after six months of receiving the second dose. The data also confirms the safety and efficacy of the vaccine against variants, which is crucial to achieving herd immunity. Pfizer and BioNTech are expected to submit a Biological License Application (BLA) for the vaccine based on the six-month data.
Pfizer-BioNTech COVID-19 Vaccine is 91% Effective at 6 Months https://t.co/AomyvVkJnm via @Contagion_Live. Simply an amazing vaccine! Hopefully @US_FDA full approval will occur soon.

— Carlos del Rio (@CarlosdelRio7) April 2, 2021
Username: Carlos del Rio
Twitter handle: @CarlosdelRio7
Retweets: 35
Likes: 121
4. Dr. Maimuna Majumder's tweet on the surging Covid-19 cases in India
Dr. Maimuna Majumder, faculty member at Harvard Medical School, shared an article on the surging Covid-19 cases in India. The second wave of the coronavirus pandemic in the country led to a rapid increase in coronavirus cases. The surge in cases also presented the risk of new variants emerging, which cannot be tracked without effective genomic sequencing.
The article adds that India is currently behind other countries in genomic sequencing, which may lead to the spread of variants to other countries without detection. The situation can be challenging for local and global healthcare officials when tracking variants. Scientists are yet to trace the origins of some of the variants discovered in the UK, Africa and Brazil.
India's current #COVID19 surge (and the opportunity it presents for new #SARSCoV2 variants to emerge) is a stark reminder that none of us are safe until all of us are: https://t.co/xzKTHq8M7o

— Dr. Maimuna Majumder (@maiamajumder) April 17, 2021
Username: Dr. Maimuna Majumder
Twitter handle: @maiamajumder
Retweets: 39
Likes: 105
5. Dr. Saskia Popescu's tweet on the decrease in Covid-19 cases in the US states with higher vaccination rates
Dr. Saskia Popescu, assistant term professor in the Biodefense Program at George Mason University, shared an article on how Covid-19 cases are decreasing in the US states where residents have been vaccinated, while cases are rising where vaccination rates are low. The states where vaccination rates are low are also reporting higher hospitalisation rates.
Experts opine that the number of cases will continue to rise as easily transmissible variants can spread faster in areas with a high concentration of unvaccinated people who have stopped adhering to social distancing and mask wearing measures. The delta variant, for example, has been reported in 6% of new infections in the US. Increasing vaccinations can help in reducing the rising number of cases, but the people's unwillingness to get vaccinated remains a challenge, the article adds.
Coronavirus infections dropping where people are vaccinated, rising where they are not, Post analysis finds https://t.co/LCn27WkYIz

— Dr. Saskia Popescu (@SaskiaPopescu) June 14, 2021
Username: Dr. Saskia Popescu
Twitter handle: @SaskiaPopescu
Retweets: 34
Likes: 104